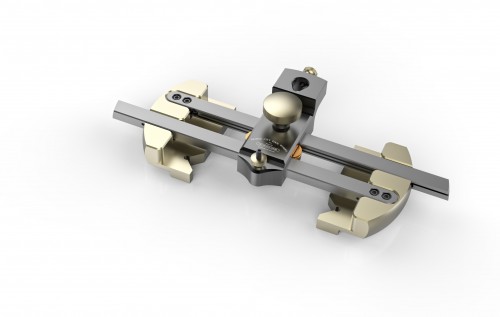 ___________________________________________________________________________________________________________________________________________________________________________________
09/10/14 – We are hoping to have these completed by the end of November 2014.
11/20/14 – CS-2s and CS-2as are assembled and off to the fulfillment center. We are hoping that pre-orders will start shipping next week.
12/18/14 – All pre-orders have been shipped, and we are sifting through the final extras we have available.
---
2012 Production Updates:
1/12/12 – Due to ship in mid-March. This is the third run in 4 years and they have been working just perfectly. I have received one of these for repair in all that time. (FYI, a hammer should never be used in conjunction with the CS-2)
 2/9/12 – The machinist is tied up packaging up the HP-6 products right now. It is a small shop and when packaging starts up, they go full bore, since all of the boxes, product and foam inserts take up so much room. The CS-2 go quickly so I think we are still on track for March delivery.
3/1/12 – Chips are flying  for this guy. On track to ship these out for the end of March.
3/15/12 – The parts will be complete by the end of March, but I am thinking that the assembly and packaging will push us in to April.
3/29/12 – Orange parts are at the anodizer now. Knobs are being finished up then they go to the anodizer too. 
4/5/12 – They completed some of the orange parts. A few are being re-worked. The orange is a tough color it seems. Lots of variables with involved which creates inconsistent results.
4/12/12 – All of the orange is done. Scribe points are ground to sharp little points. the Grey parts are in for anodizing now. Those will take all of next week. The laser etching is just about done. Final assembly will start on the 24th. They should start shipping out by the end of the month.
 4/19/12 – All anodizing is done and final assembly starts Monday.
 4/26/12 – Shipping should start up by then end of next week.
 5/3/12 – These were all dropped off at the distribution center today so shipping won't probably start until Monday.
 5/10/12 – These started shipping this past week. The rest will finish up in the next few days. After going through the wait-list I don't think we'll have any leftover! Get on the lists if you want our tools people!