9/10/14 – We are anticipating completing production at the end of October.
10/09/14 – Try Square are currently being milled. The completion date is going to be in November at this time.
11/20/14 – TS-1v2 bodies have arrived, and they look great! The blades are currently at the grinders, after which they will be bead-blasted and laser-etched. We hope to have them completed by mid-December.
12/18/14 – Here are the bodies just waiting for their blades: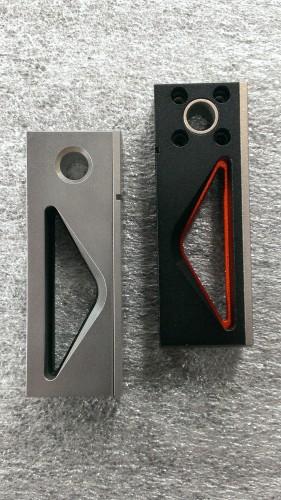 The blades have been ground, bead-blasted, and are currently being laser etched. We are hoping they will arrive early next week so we can begin assembly.
12/29/14 – We received the blades and have begun assembly. Here is an assembled stainless steel TS-1v2…
… and here is an assembled aluminum TS-1v2.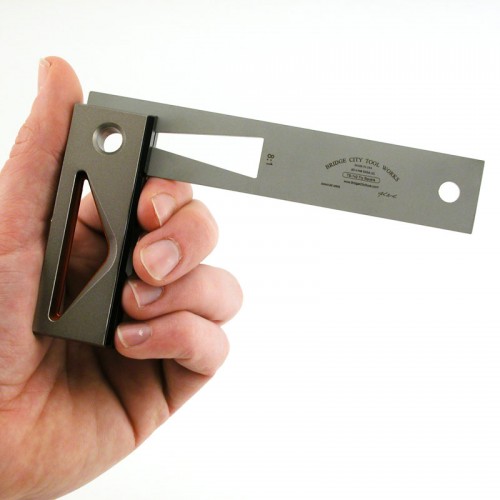 We are working hard to finish assembly and start shipping the first and second week of January.