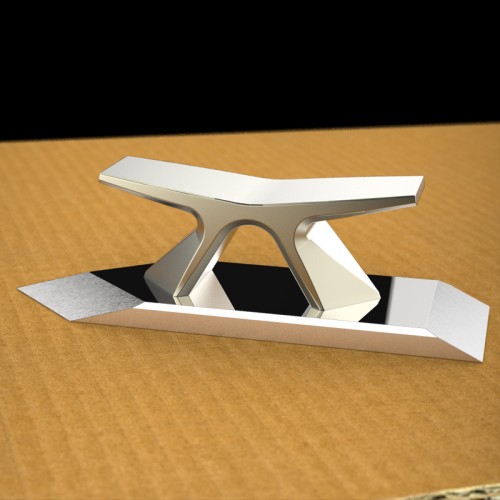 09/5/13 – Irons are being machined right now. The handles will be starting up next week.

 09/19/13 – The machined irons will be delivered on Monday. The bodies will go on the machine that is doing the TS-2v2. They are wrapping those up at the end of next week.

 10/03/13 – Irons are heat treated to Rockwell 60-62. They are at the surface grinding prior to lapping. Bodies are in the works. I think these will be shipping before Thanksgiving.

 10/10/13 – Irons are ground flat. Lapping next. Sample parts looks great. These will slice your turkey so well.

 10/24/13 – Aluminum bodies are at the anodizer. Irons are being lapped. Stainless bodies should be here next week.

 10/31/13 – Aluminum bodies just got completed. Irons are still being lapped. We will then laser the bottoms, and then grind them. Stainless bodies just got here and they will go to bead blast on Monday.

 11/7/13 – Aluminum bodies are finished. The irons are still being lapped. Still looking at a getting these to you so that you can flush your turkey up to your cranberry sauce.

 11/14/13 – Chugging along. Lapped irons complete. Lasering the irons next week.

 11/21/13 – Lasering is still in process. They are a little backed up. Sorry, no flushing the cranberry sauce with the FC-1v2 next week. If I can get these to the grinder before the holiday, we should be able to get them out the door in the first week of December.