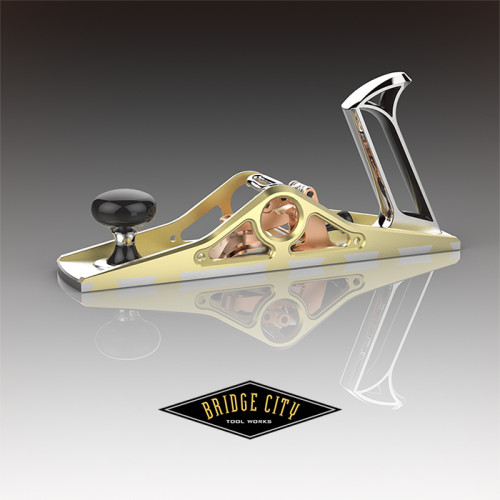 8/17/17 – Tote Castings have arrived! We are working with machine shops now on some of the more complex features of the part. 9/6/17 – Parts are starting to get made. We are shooting for a November/December delivery window.
12/14/17 – Copper prices have risen and caused more delays in completing this tool. We are anticipating to complete this in January-February of next year. The dovetail soles are still in process and we look forward to sharing its photos soon.
3/15/18 – We've had some unforeseen personnel changes at the beginning of the year that pushed back the entire production schedule for all our tools. We apologize for the delay. Copper parts are slowly arriving this week and John inspected the base and all seems to go well. We are hoping to start assembly in April once all parts are in and hope to get this in your hands by end of April. There are still a few units up for grabs so if you're interested, call us at 1-800-253-3332.