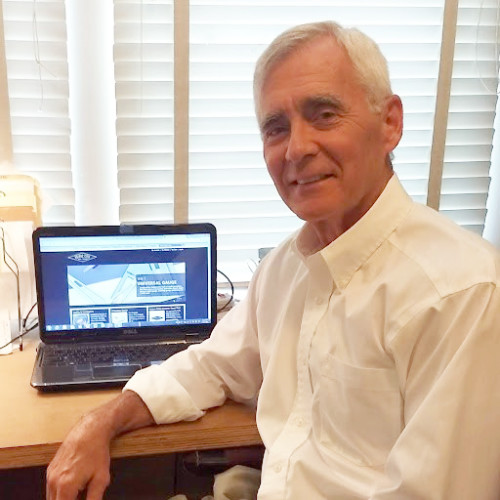 Becoming the new owner of BCTW is an exciting challenge and an honor for all of us at Harvey Industries. The task of perpetuating and growing the legacy of unique design and superior quality is a responsibility which we take very seriously. I want to assure all the customers of Bridge City that we are committed to new and innovative designs (which John Economaki will continue to create) and building them to the world class standards set by John over the past 35 years.
Before I share the transition timeline and the small changes headed to this website, an introduction is in order. My name is Mark Strahler and I am the President for Harvey Industries International, Inc., based in Monclair, CA. I started my career at Delta over 40 years ago and I was one of the founders of Steel City. For the past 6 years, I have been a liaison between Harvey Industries and the woodworking needs of the growing market in China. Interestingly, I first met John at the Chicago Hardware Show in the early 1980's. It seems to me that John and I both share blood type "W", and I am sure you know what that means…
Our name, Harvey Industries, might be new to you but I assure you we are not new to the world of woodworking tool manufacturing. We are based in Nanjing, China and over the past 20 years we have been making well-known brand name machinery and tools for the North American market. In addition, Harvey branded tools are now sold in over 100 countries worldwide. Four years ago, we became a licensed manufacturer of Bridge City Tool Works for the international market. And just recently, we introduced into the US market two innovative Harvey-branded products, the  Gyro Air Dust Processor and the T40 Lathe. You can see them both at www.harveywoodworking.com.
I am pleased to share that we are making a few small changes to the Bridge City pre-order model. Our goal is to have items in-stock based upon your needs. We will also start to roll out our line to a limited number of dealers in order to make our products available locally for you to see and purchase.
We are doing our best to make this transition transparent to you, our valued customer. We plan to move all the Bridge City operations to Montclair, CA on August 1, 2018. We plan for the ordering system to be down for a couple of days and opening again on August 6, which is ironically, John's birthday. Everything will look the same and the two dozen products which we already produce will be available for sale with immediate delivery.
Over the next 18-24 months, we plan to develop and start manufacturing the remainder of the product line making it available as we have inventory in our warehouse.
Over the next few weeks, we will begin to introduce our new Harvey/BCTW team to you in this space. We want to get to know you as well as John and Consuelo have. We know that we have big shoes to fill but we are excited about the opportunity to meet this challenge.
Lastly, I value your input. John has repeatedly shared with me that he did not create a "tool business", he created a "people business" where customers connected with real people and had lots of fun along the way. If you feel the need to contact me, I can be reached at email address here. I like fun, too!
My warmest regards,
Mark Strahler
President
Harvey Industries International, Inc.
Mark@BridgeCityTools.com