The images below represent a very small sampling of what took place in the woods of northern Saskatchewan this past August. It is almost a disservice to all who participated but I have an excellent excuse – the night before the big auction in Saskatoon, I somehow managed to bend the lens tube on my camera limiting it's ability to focus. In addition, the auction was absolutely jam packed with people making it difficult to take pictures.
This is the collaborative chair made possible by the imagination of Michael Cooper. If I am not mistaken, I think six artists worked on this piece.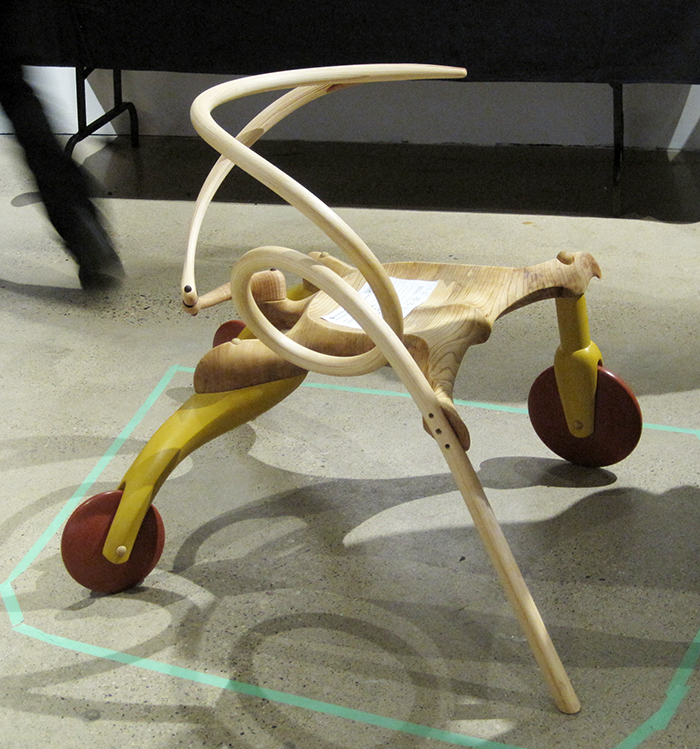 The finished copper hat – although one can wear it, it is a sculpture.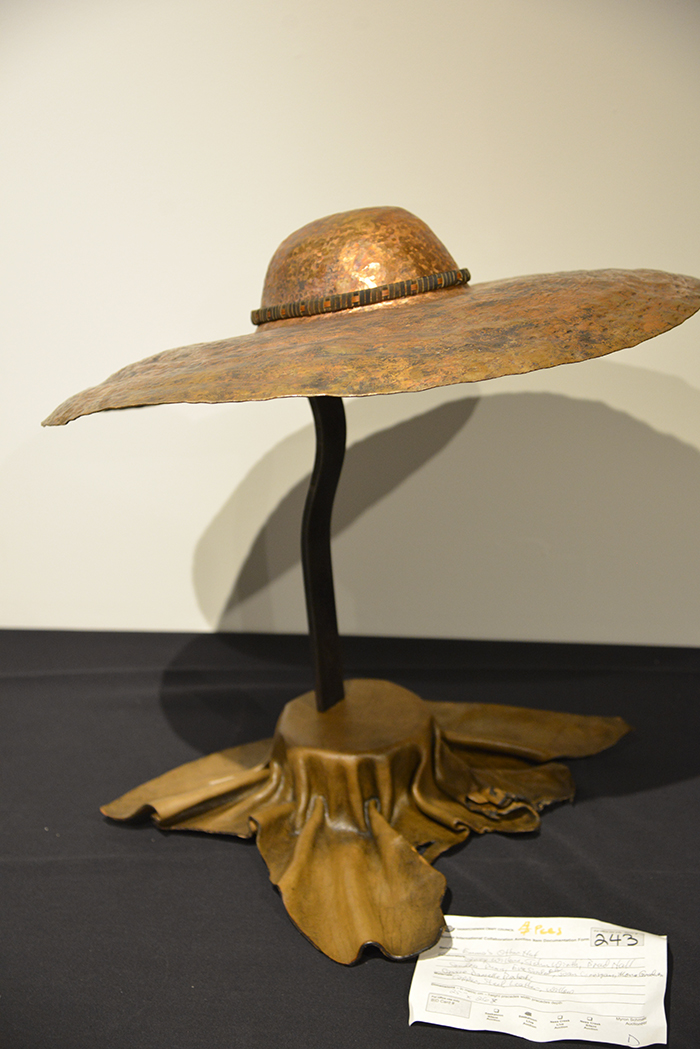 Keep in mind, when we all showed up at Emma, most of what was made was from material found at (or around) the site. Here's a fun way to upcycle and old door section.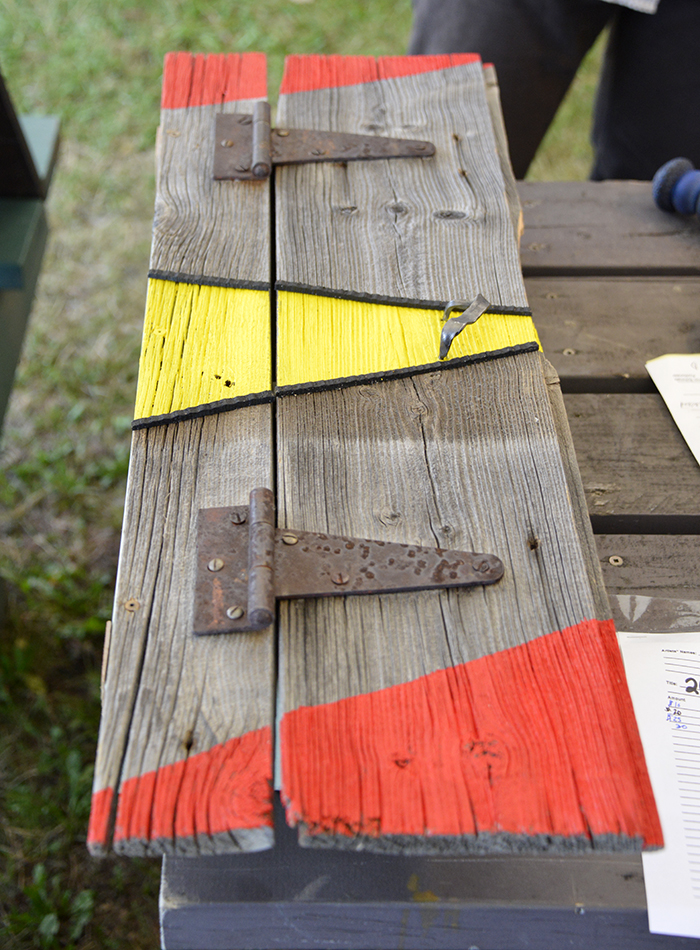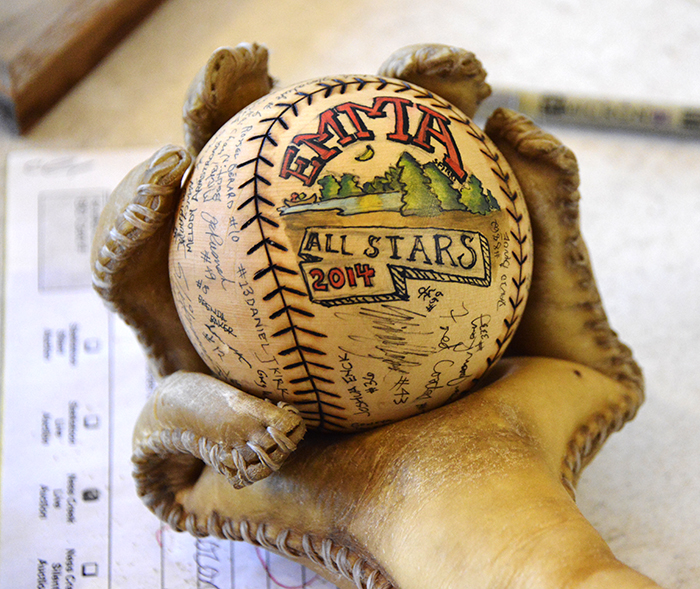 This stool, made from two old shovels was actually comfortable for short breaks.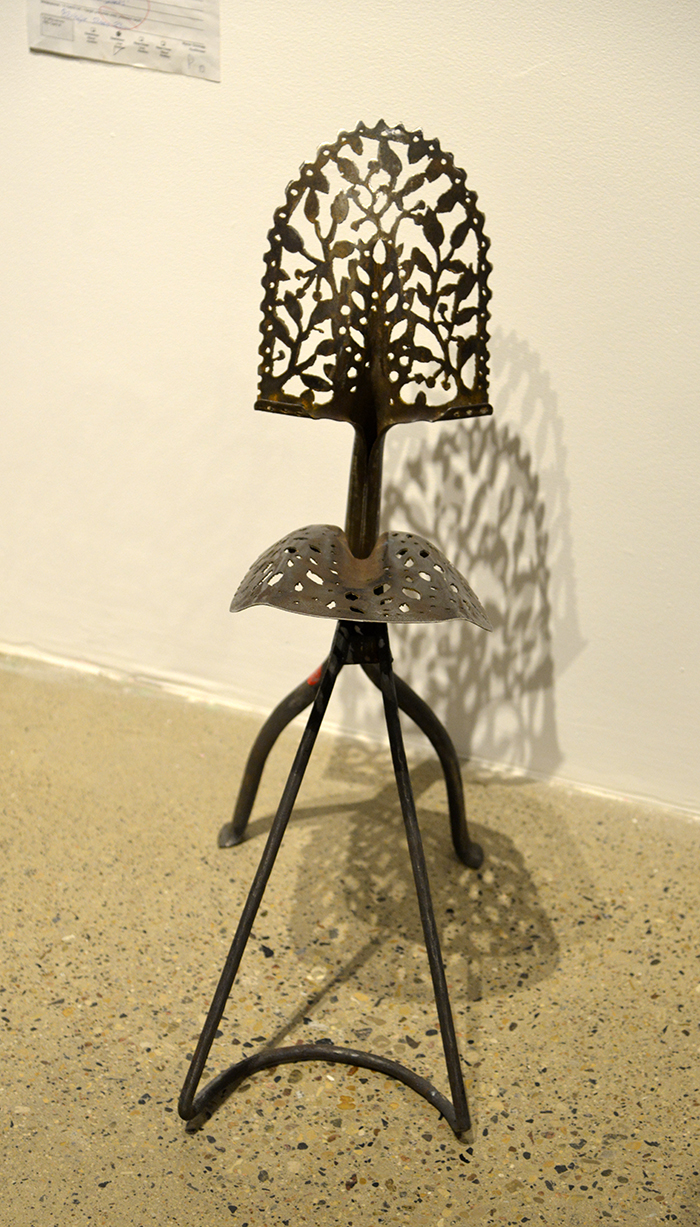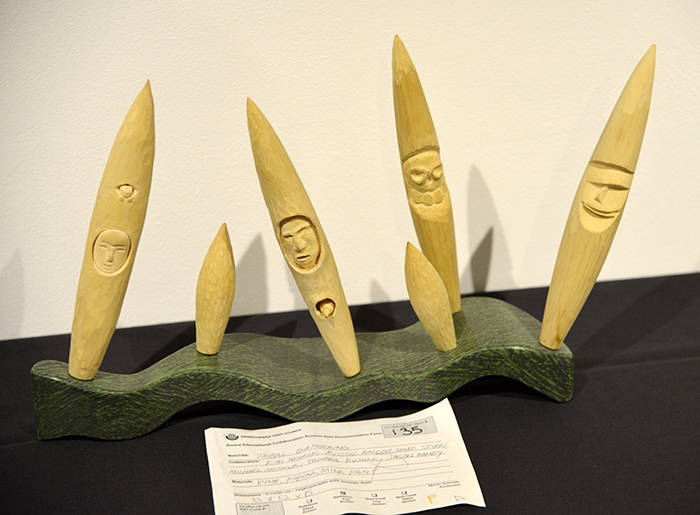 This table set the record for the most expensive piece sold at the Thursday night auction. A two person bidding war drove the price just north of $9,000.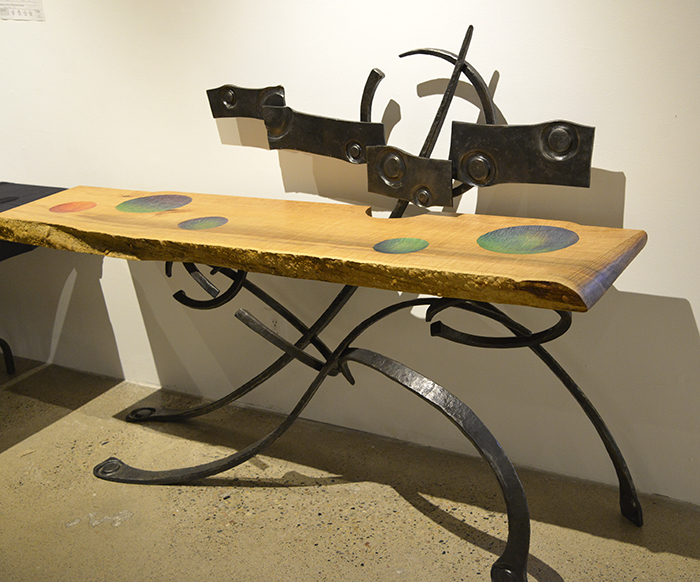 This rattle sold for $1200. I wanted it but backed out of the auction @ $800.00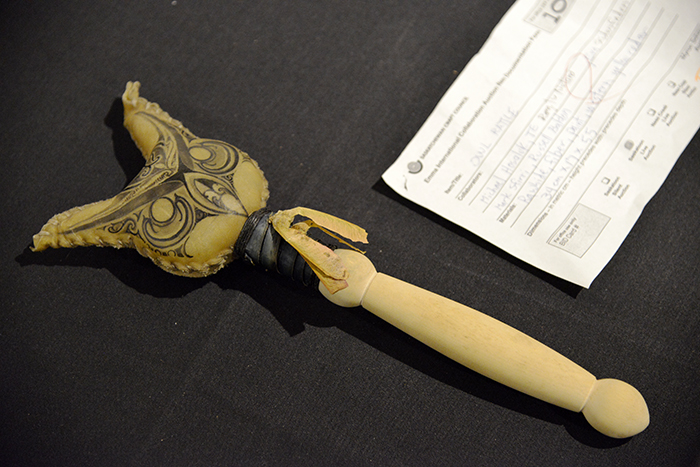 This is an image from the Emma grounds, things like this are all over the site.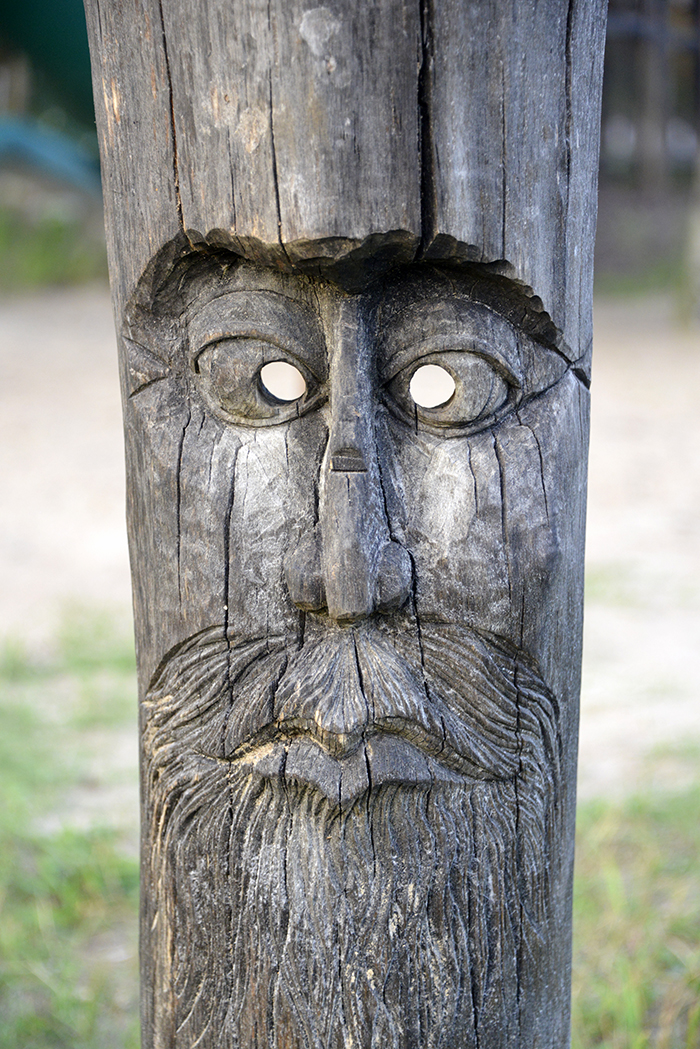 This necklace has a piece in it from everybody participating in 2014.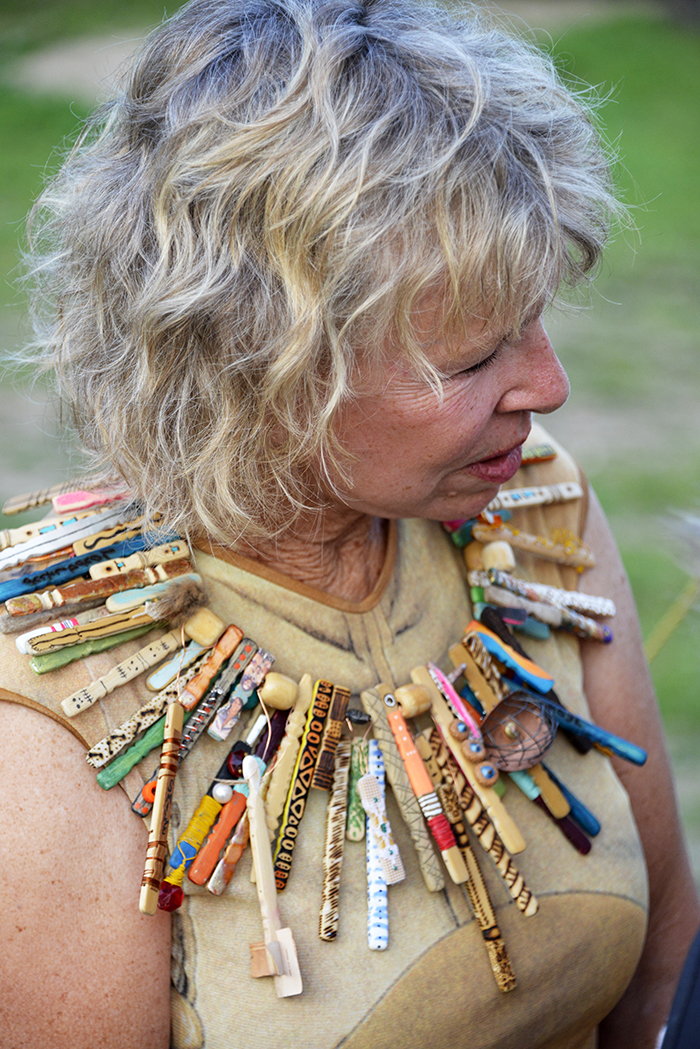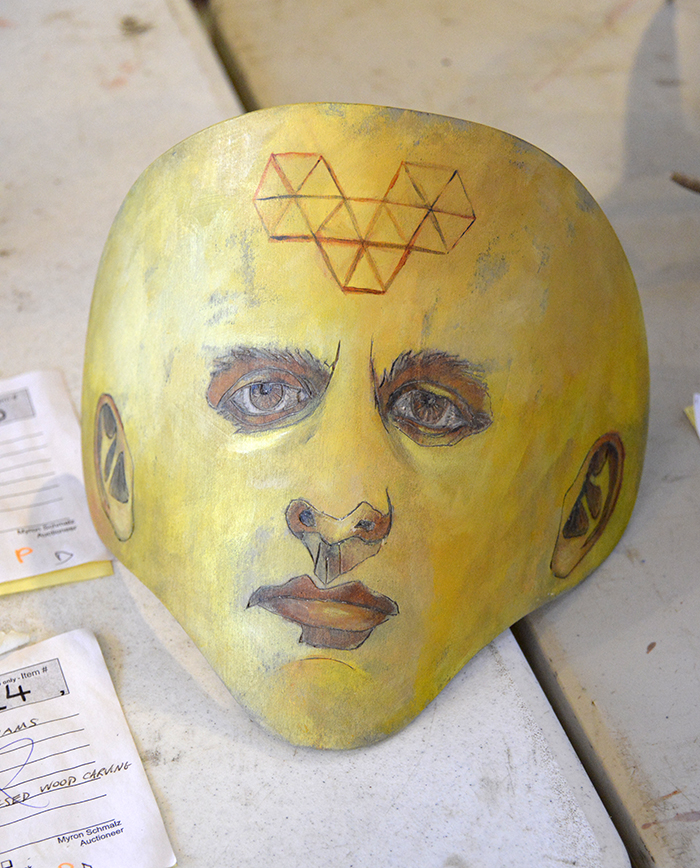 This is a kinetic sculpture that has several moving components.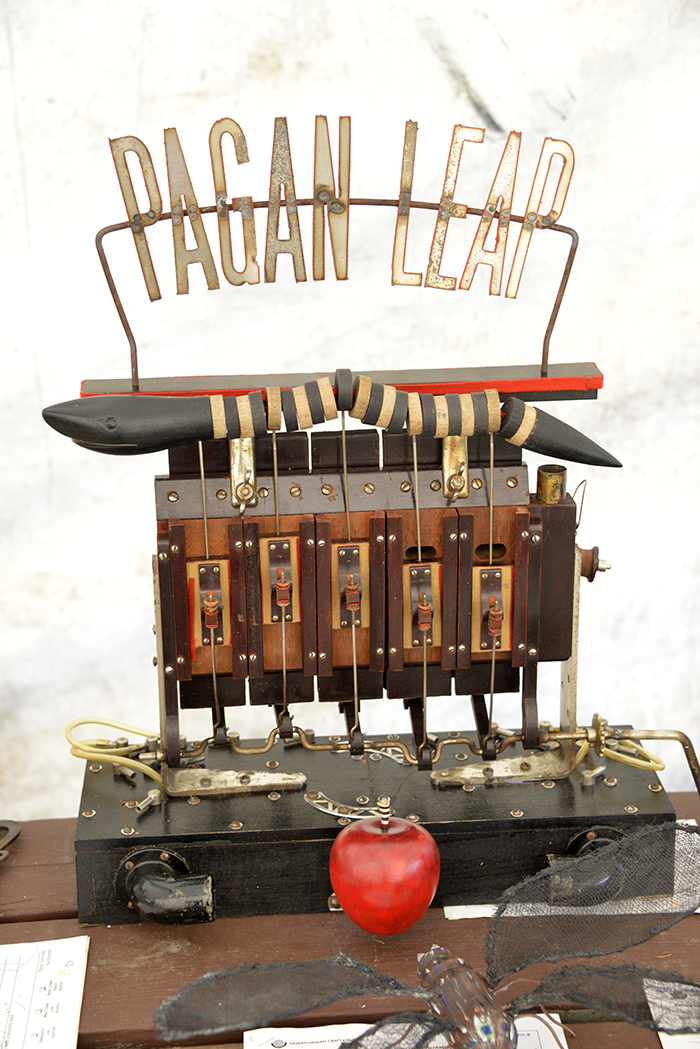 While uploading this image to this blog, I just saw where these pieces are actually a word…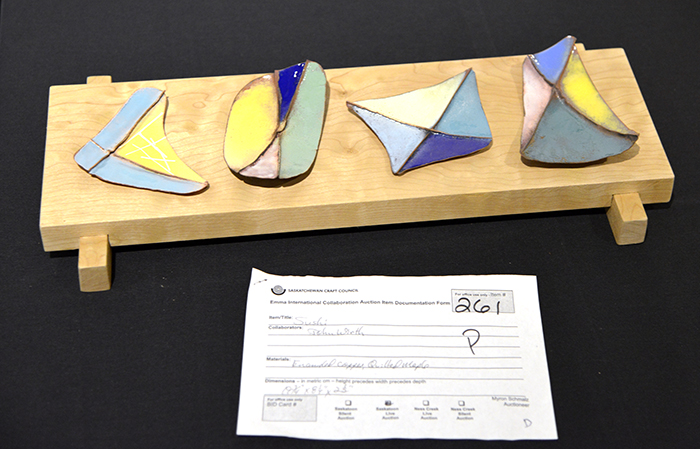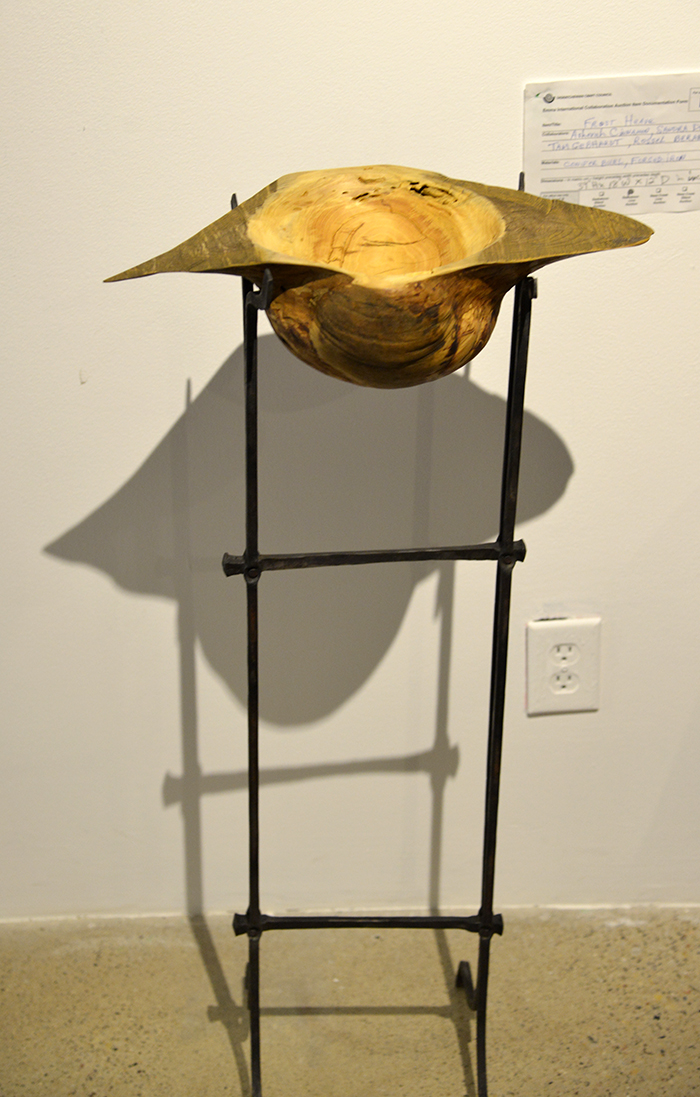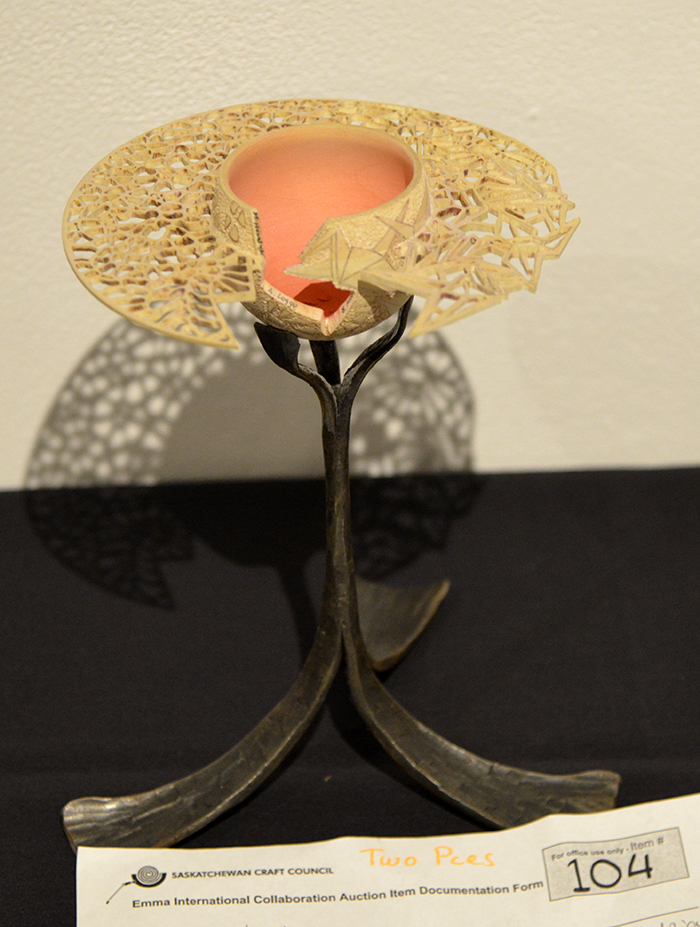 This basket accompanied me back to Portland.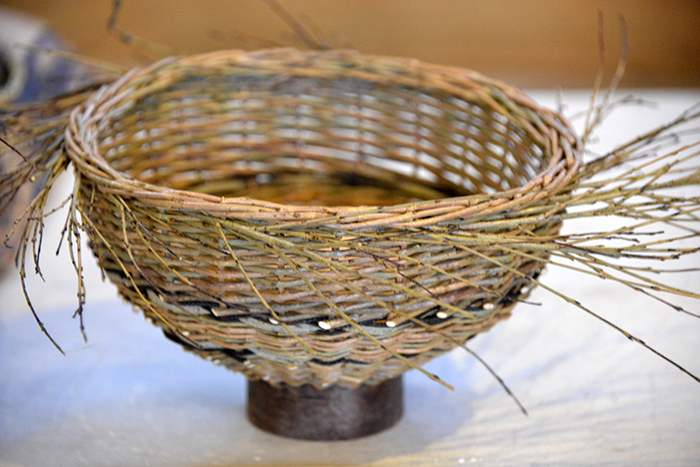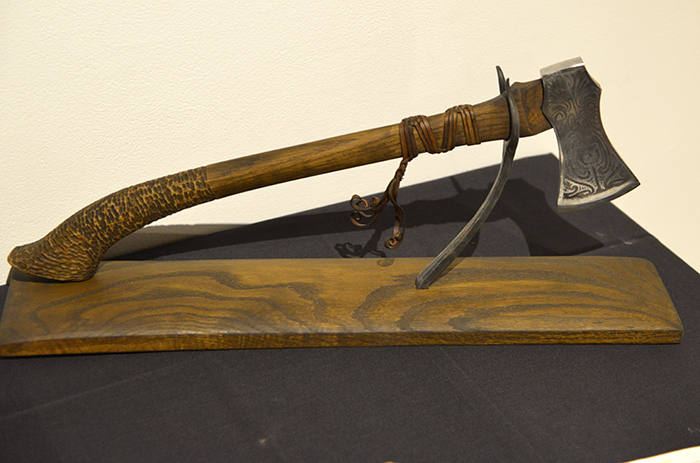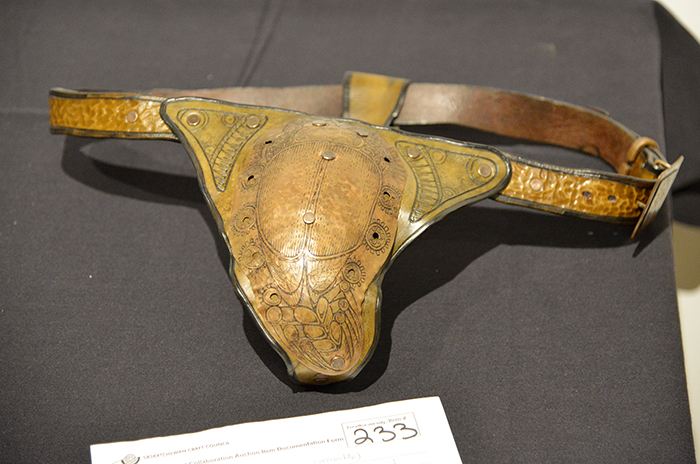 This is a close-up of a textural element and milk paint…


This is the scene from the silent auction open only to the makers. Over $20,000 was spent – that is really cool.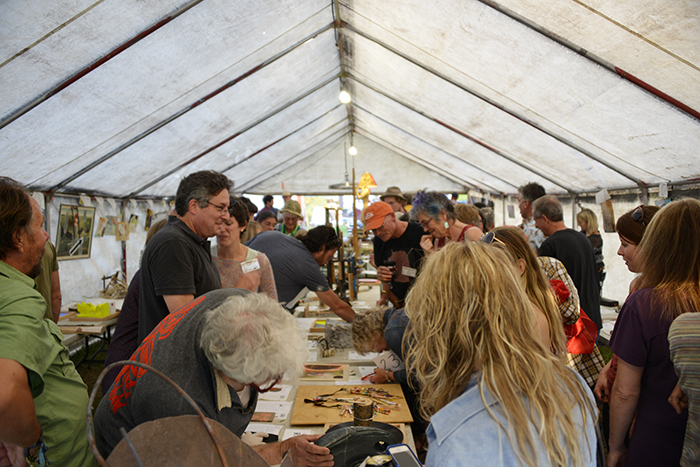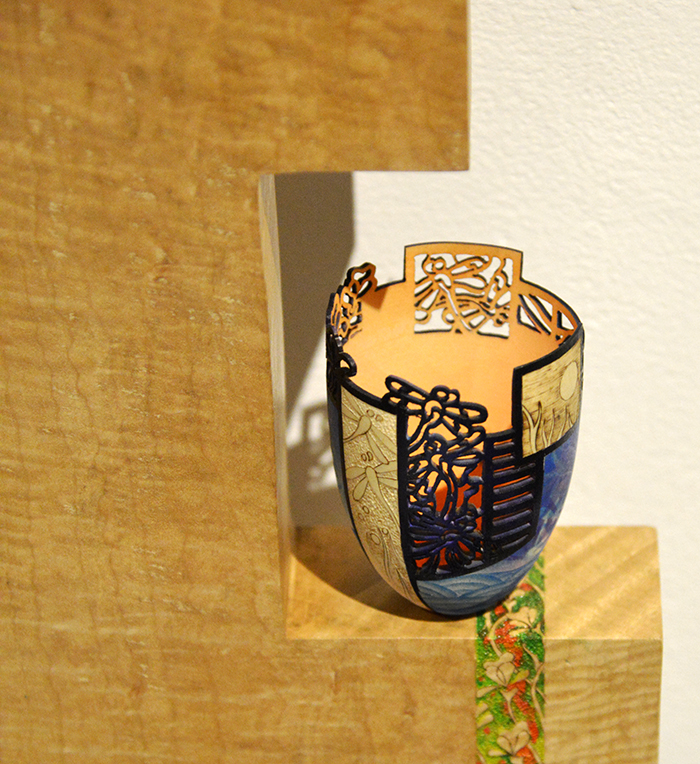 What a fun piece!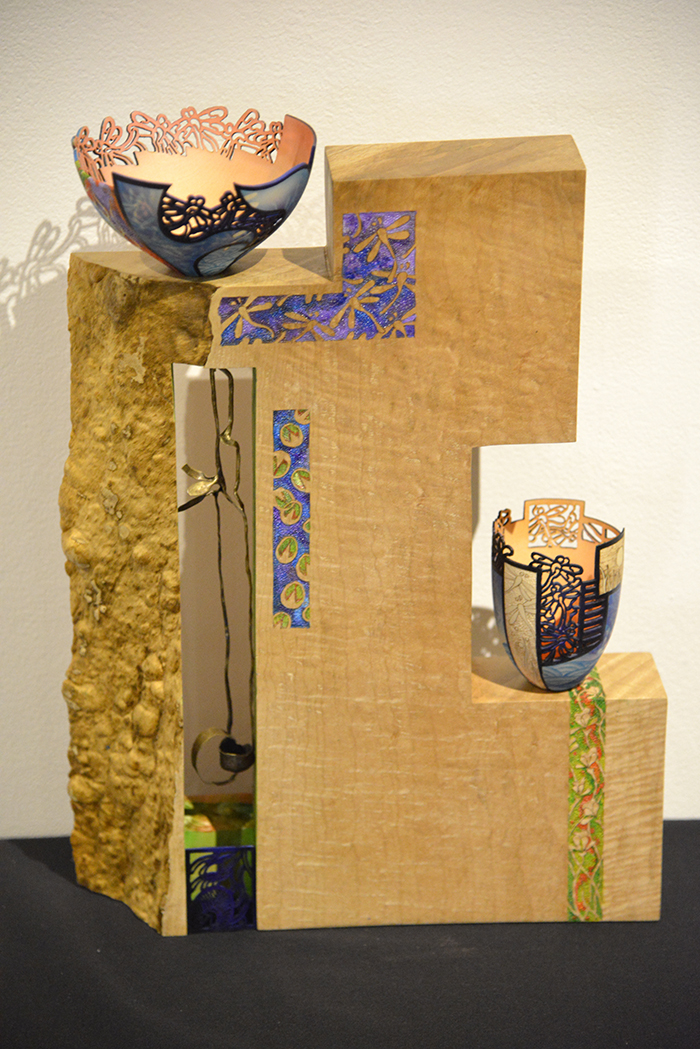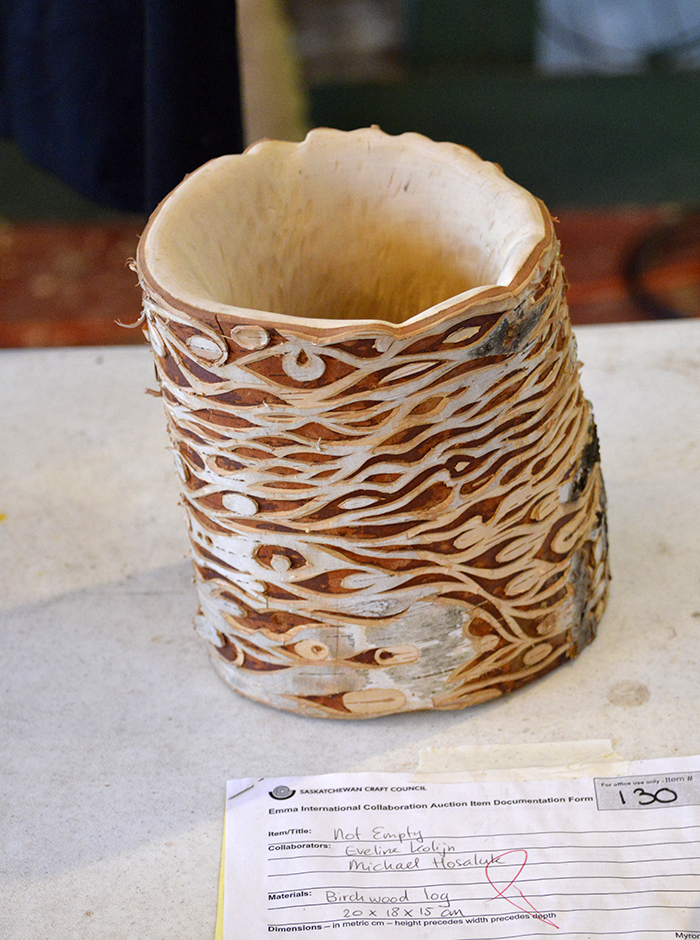 Like most cities, galleries are often located in areas where the rent is low. This is the scene across the street from the gallery hosting the aucton…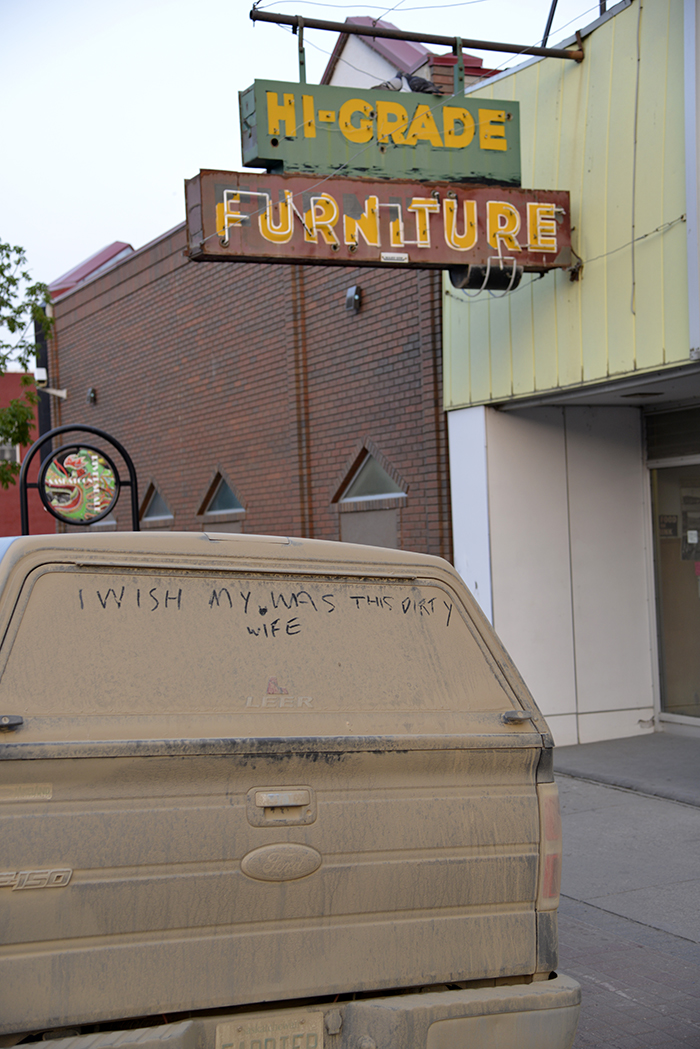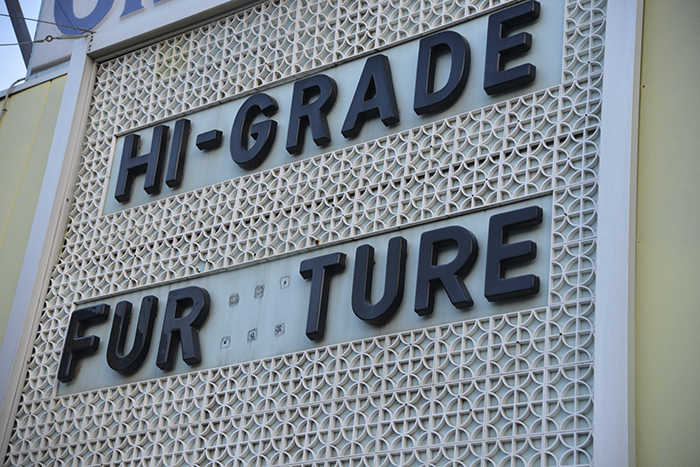 Both auctions raised approximately $100,000 – how cool is that? I really have never seen anything like it and can't remember a week where I had more fun.

I hope you enjoyed living vicariously through this series. The message that I brought back with me – and I will never forget: When you think about how long you are going to be dead, the time we have is all we have – what better way to spend it than by making something?

-John
Emma International