Drivel Starved Nation!
About 10 days ago I went down to Laser Marking Services in Mulino, Oregon to approve the first article on the long overdue Universal Gage. Here is a pic of the first burn;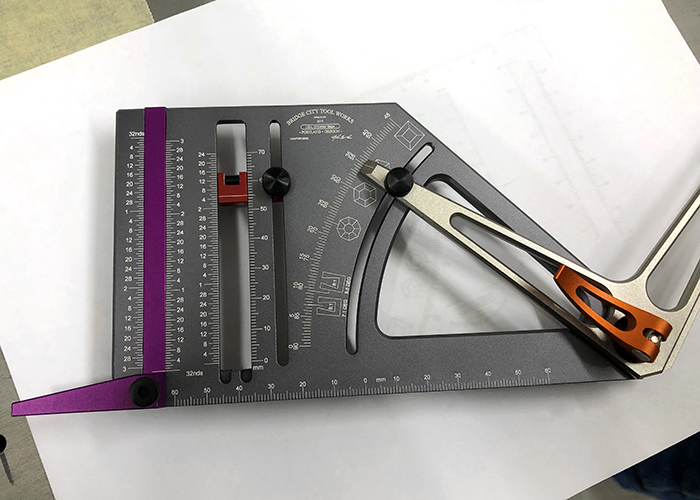 The following video is courtesy of Joe Day at LSM, and it shows in "real time" a complete etch cycle. It is interesting to see the difference in speed between a vector burn and a raster burn. Numerals and letters are burnt pixel by pixel and this is a raster burn. The graduations are vector burns (point to point) and are incredibly fast. Everything is burnt twice to insure a nice white color. The speed and accuracy of vector burns is underwear soiling when you see it for the first time. You are now warned…
The laser used is a YAG. This is an acronym made specifically for morons like me who can't relate to neodymium-doped yttrium aluminum garnet; Nd:Y3Al5O12). See what you learned here today in this Totally Awesome and Worthless Blog! Furthermore, this is the same type of laser that is used for eye surgery. What this means is that you cannot look at this with the naked eye, nor can your camera! Joe held a UV lens from a broken pair of glasses over his iPhone camera lens to take this video.
Now for something completely different…
The pic below is the car I was riding in this past Saturday. I don't know if this was an accident or an assassination attempt since my wife was driving. Regardless, a young lady ran a red light and we end up unscathed and with a totaled 2010 Acura RDX.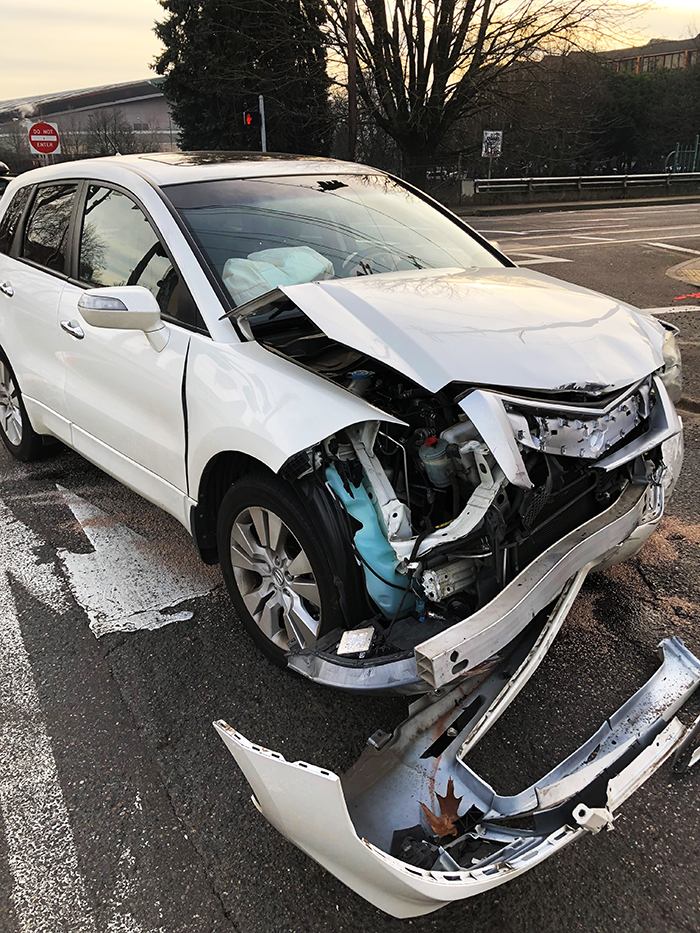 I am sharing this not for sympathy, as mentioned nobody got hurt. I just wanted to say that airbags work, in fact, my shoulder harness kept me at least 6-8 inches from the bag. They do stink like hell however.
So be careful out there, life can change in a heartbeat.
-John
PS: I almost forgot–ALL of the Universal Gages shipped last Thursday.