We have added two new profiles to the HP-6v2 family–the .1″ D multi-bead and the 1″ R crown. Both are incredibly useful.

Our .5″ R crown kit is the number one HP-6 sole/iron kit. The 1″ R will be equally popular because now you can crown edges on much bigger cases and cabinets. And as you can see from the images below, it is a splendid detail when used creatively. A crowned edge is not only beautiful and sensual, it is also not easy to do with a router–nor would it be perfect. Crowned edges are not only food for eyes and hands, they are also problematic in a good way–you will likely never go back to boring, square edged projects that any seventh grader can replicate.

The last of the multi-bead kits (there are now four) is the most interesting to me because it creates texture that is both small, interesting, sensual and rich.  Both sole kits will be available on our website by the end of the week–here is an early look at some images from the shop.

Let me know what you think!

–John

Note to Auto-Order customers: look for a parcel on your step in the next 10 days.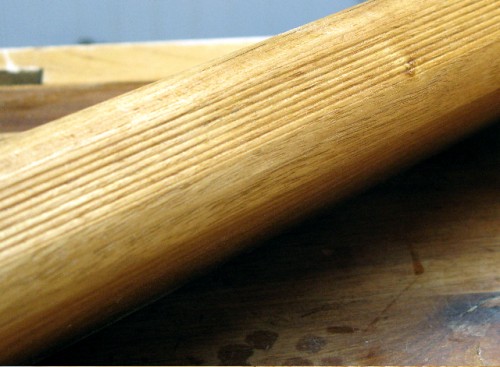 In the sample above the .1D multi-bead was run down the center of the stock and the 1″R crown was used on the corners. Did we mention NO SANDING?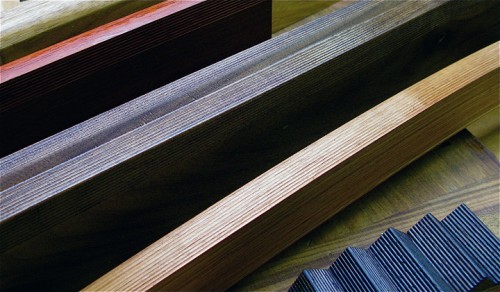 The .1D multi-bead is small enough to bend cold. Pictured above are a couple of ideas for texture elements. This is a rich detail that cannot be reproduced with a router or shaper because the width can be as wide as you want. The results are perfect and a stunning way to create depth.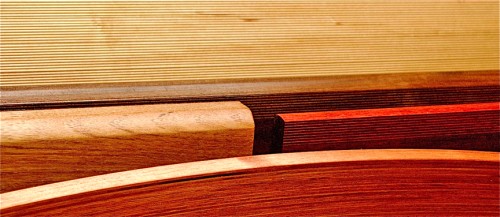 The richness of wood combined with texture is unbeatable. It is a shame that many woodworkers do not understand the importance of shadow. Here are a couple more ideas for you to ponder.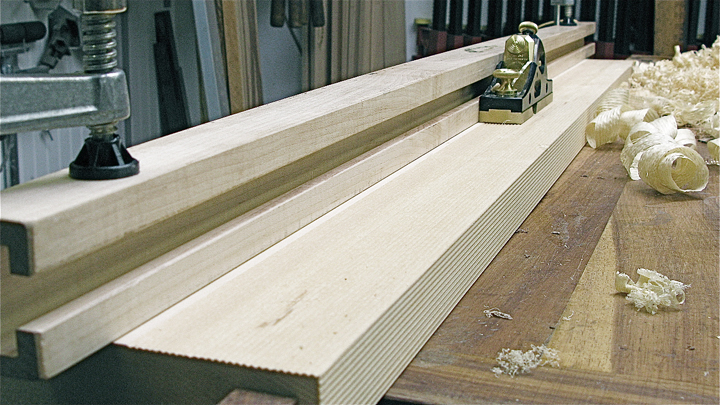 Because you can leapfrog previous beads, no power tool can match these results. With the HP-6v2, the depth of the beads is self-governed by the sole, not you. Consistent results are easy.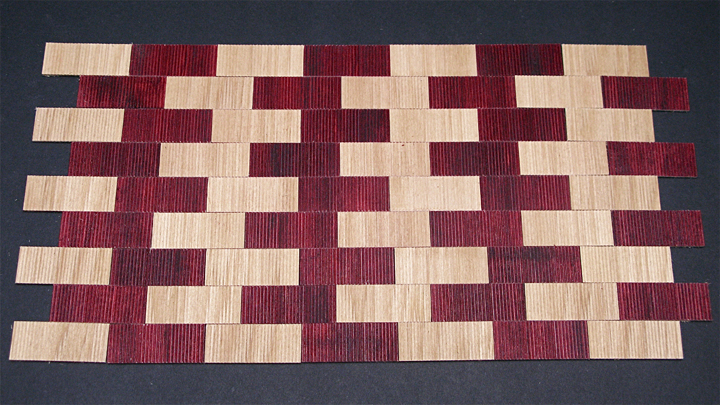 Mixing texture and color can be powerful–it is also easy for it to be overbearing. The ideas, however, are endless.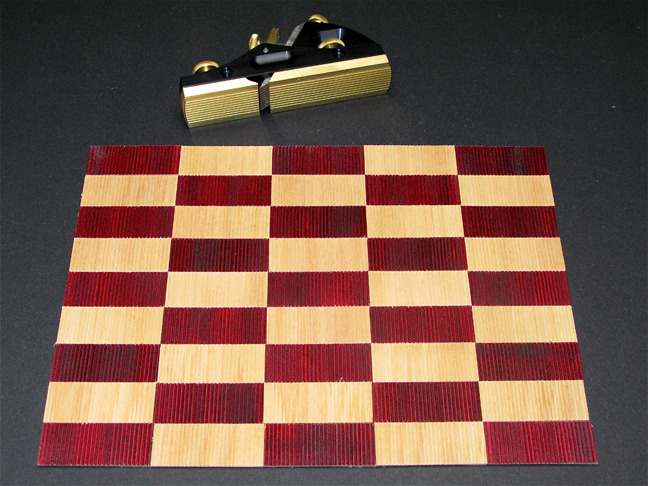 Same concept, different results.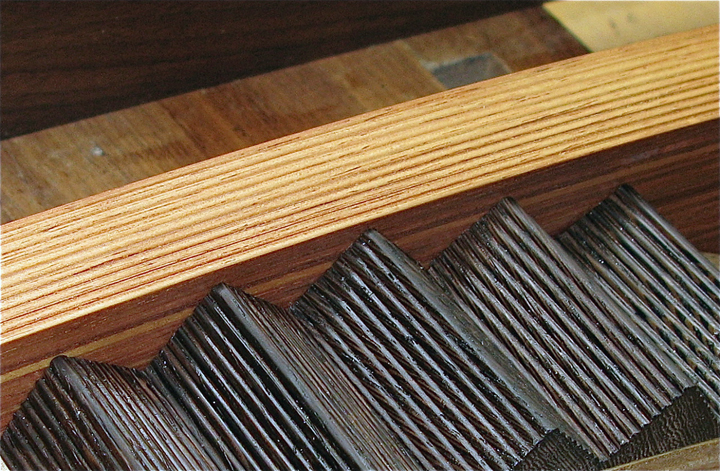 Adjacent faces cut off at 45 degrees. The results are beautiful if thoughtfully applied.

I believe the HP-6v2 is the most versatile plane you can own. Your work will never be the same once you incorporate texture into your efforts. And when done tastefully, you will have made a difference.