In preparation for the upcoming Woodworking in America conference, I decided to make a display featuring all of the cuts possible with our HP-6v2 Mini-Multi plane. This turned out to be quite fun and, enlightening.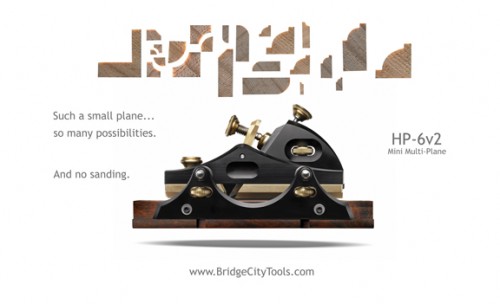 Every week my fondness for working without noise grows–this little display project was done in our front office on the workbench in our modest showroom.  I was so happy with my mess I deemed it noteworthy. See pic below.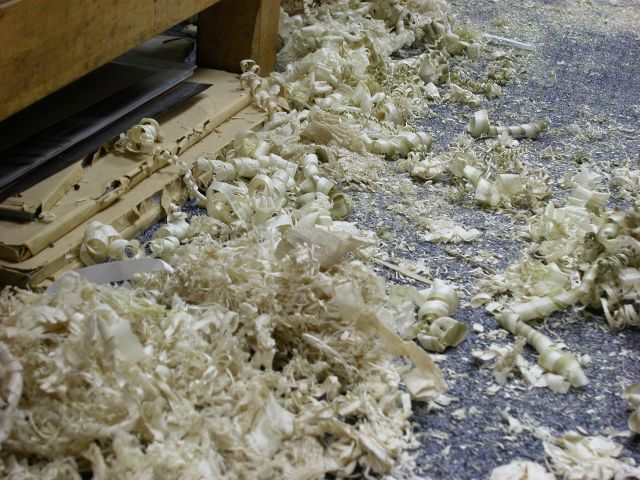 While making the different cuts (about 60 two foot strips) it became apparent to me that these samples are a great way to play. I was goofing off, combining different moldings together and I felt like a kid playing with Lego pieces. It was really interesting and a great way to discover new, distinctive forms. When Michael and I get back from WIA, we are going to produce a video on this very activity.

Now for something completely different:

The Jointmaker Pro was recently named one of the best new products of 2008 by Popular Woodworking.

Everybody is working their tail off on the initial run and we will hopefully ship before the holidays.This is a big job!  We have about 20 units remaining in this run and then we will begin a wait list for run #2. We hope to sell the remaining units at the Woodworking in America Conference–we'll see…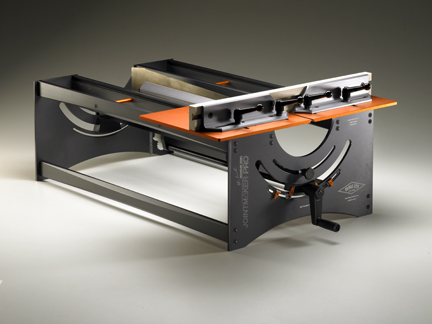 Commemorative Tool #15, will begin shipping within the next two weeks! Tomorrow I will have a first article for final inspection! This is exciting.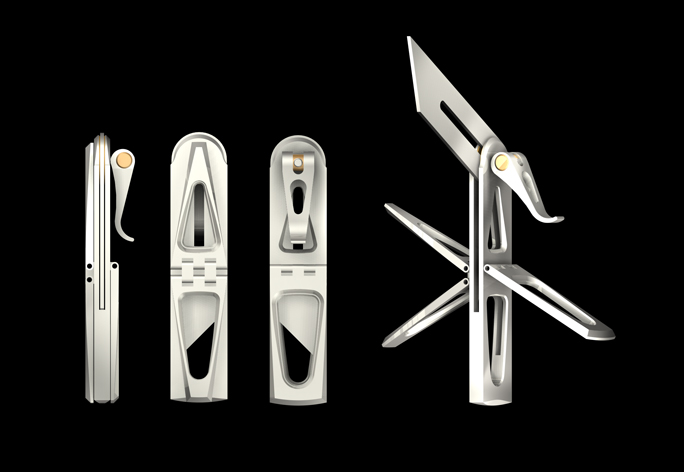 The NEW and IMPROVED CenterScribe will ship in the next week or so as well!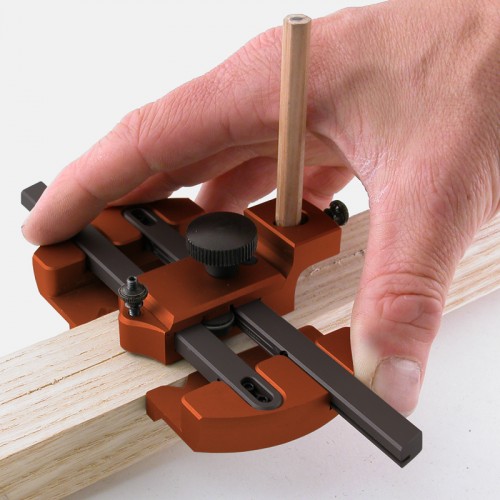 The original CenterScribe was one of the top 5 tools we ever produced. This one is much better! Holds a pencil in addition to the scribe, finds centers on dowel ends, rectangular or square stock and has ZERO backlash, and will cost less!

That's all for now.

Oh wait! Did I mention that I am working on Commemorative Tool #16?

–John