Drivel Starved Nation!

Next week I begin my annual work retreat, and I can't wait to see what the muse will deliver this trip. This will be my 14th year of holing up somewhere and do nothing but think about tools for two weeks. And as long as Megan Fox leaves me alone, it is incredibly productive…
The real purpose of this post is to encourage you to consider adding a rare tool to your collection, and get a nice tax deduction as well. As you may know, a retrospective of my work from the past 37 years is currently on display at the Bellevue Arts Museum and it closes on February 1. It will be packed up and is moving to a new exhibition space in downtown Boston owned by the North Bennet Street School.

Exhibitions are expensive and when Miguel Gómez-Ibáñez, President of NBSS expressed interest to the Museum of Contemporary Craft (the sponsoring museum for "Quality is Contagious") the costs involved were concerning. (Caveat: I have nothing to do with this exhibition, where it goes, or anything to do with finances.) When I met Miguel, we brainstormed a fund raising idea — I designed a tool for NBSS that we sold at cost to NBSS to be used as fund raiser to help offset the costs of the exhibition which is close to $20,000. There are 95 of these squares and you can learn more about the exhibition and how you can help here.
Here are a couple of cell phone pics, these Try Squares came out great!




I really like the split personality of this Try Squares design…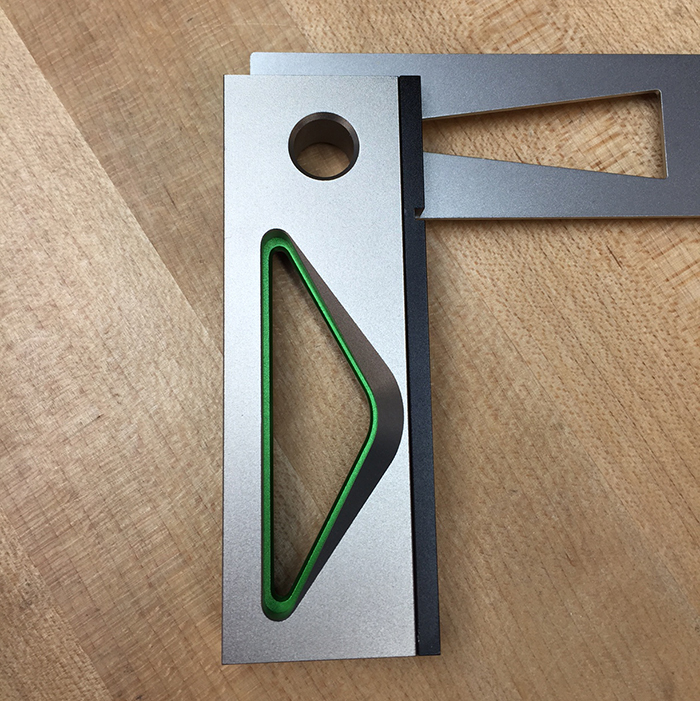 Thanks for considering this rare Try Squares tool as a possible addition to your Bridge City collection. Now, one last thing…

Two weeks ago, William John Mosso entered this world. 9 lbs, 22 inches. I am officially a Grandpa!

Best-
John