Drivel Starved Nation;
I spent the month of February working on some new concepts and I finally finished the 2015 Fab 50 tool. Why the name "Fab 50"? Because each year we pick a design and fabricate 50 units and move on to something else the following year. This year's version is something else…
2015 Fab 50 tool – Think Copper!
One of our manufacturing partners has been nudging me towards using copper in something, so this dual angle block plane (it is both a low angle and regular block plane) has 4 CNC milled, solid copper components. The sole is stainless steel and the sides are 360 brass which are double dovetailed to the sole. All of the copper will be lacquered so it will keep its sexy look. The sole is 1.8″/46 mm wide and 6.25″/159 mm long. It is a variation on the the CT-17 theme from 2012. You can see how the mechanism works by clicking on the video tab at the bottom of this link.
I am excited to share the initial image with you;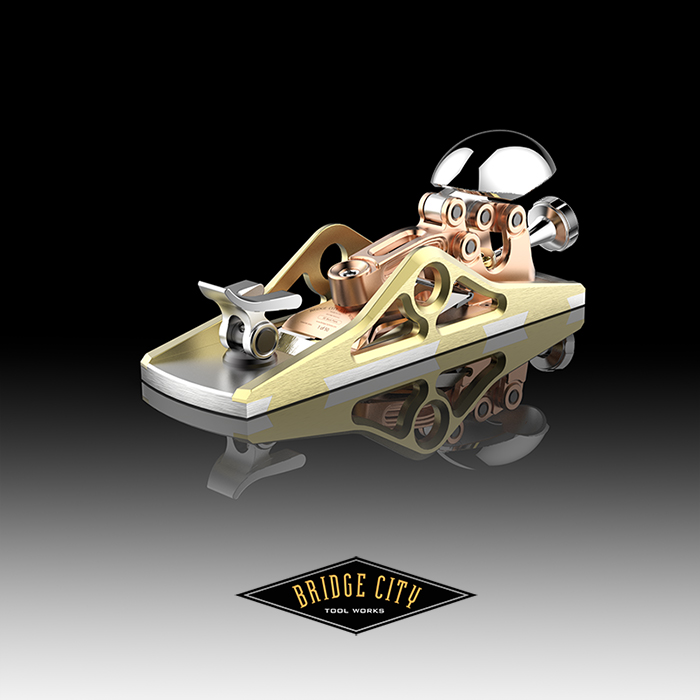 Thanks for taking the time to peek at what should be one of the finest tools we have ever built.
-John