Drivel Starved Nation:
This Thursday, I will host the final design review for the Chopstick Master—the production prototype is being hand delivered to Portland this week.
Never in my life did I ever expect to be responsible for a product that makes people so happy. Over the last 32 years, it seems all Bridge City has ever accomplished is the ability to piss people off because we don't have "Made in China" prices.  The irony is appropriate I suppose.
It will be interesting to see where all this goes, the numbers are staggering. The CSM should open for pre-orders by the end of August and they should be done in late Oct. – early Nov. Plenty of time for holiday gift giving!
There was an interesting comment on my previous blog post regarding the font used for "Chopstick Master" as being cheap and racist.  I am interested if this is a shared view and your comments are most welcome. I bring this up not because I am an expert in fonts, I am not. I bring this up because I am left handed and quite adept at using chopsticks with my left hand, but not my right. I was once told this genetic predisposition could offend people in China, particularly at restaurants. I made several inquiries and was assured that those days are long gone, nobody cares anymore which hand you use for chopsticks. That said, my Chinese counterparts in China thought the font was humorous and insinuated "fun".  I have until Thursday to sort this out.
I have not worked on anything else but the CSM for the last seven months. This week, I began work on Commemorative Tool #19.  Before I began, however, I finished up a little project I started late last year, an all aluminum multi-tool. Here's a pic;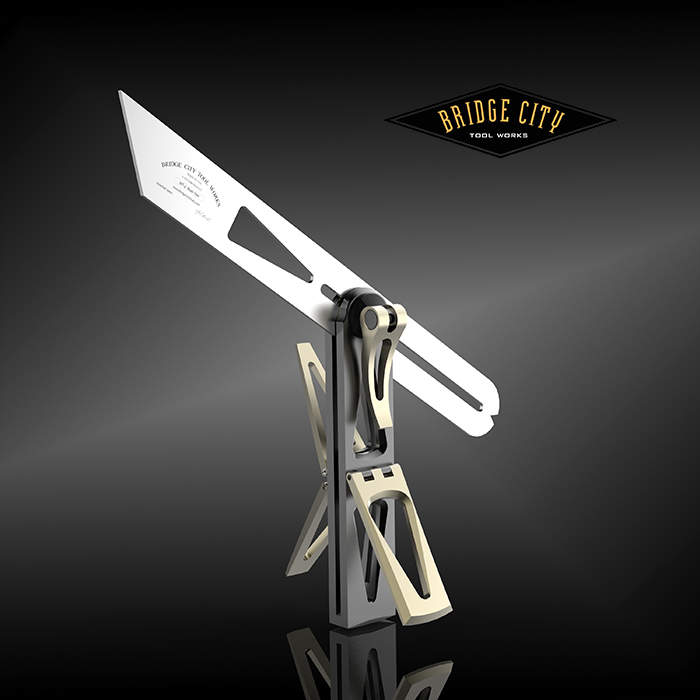 We made an all stainless version of this tool as a one-time run and it was very well received.
This tool features three saddle squares, an 8:1 dovetail cutout in the blade for the layout of dovetails on either straight or curved stock. The little "notch" in the rear of the blade allows you to trap a pencil or scribe and use the tool as a marking gage.
TRIVIA QUESTION: What is the 45 degree bevel on the blade used for? Don't be surprised if you don't know the answer, not many do.
As many of you might know, each year I take a two to three week work retreat and hole up somewhere undisturbed and do nothing but design work. If I did not do this, Bridge City would cease to exist — I really can't get much done in my office (employees, customers, vendors,) or my home (wife, dogs), and the comparison is  pun unintended, they all vie for time.
I actually don't care where I go because I don't do anything but work. However, the last two years I have gone to Hawaii.
Sounds like a scam doesn't it?
Being a skin cancer survivor, I despise the sun, so it makes perfect sense to go somewhere where going outside is not fun… except for the expense.
And the expense is why I am pleased to introduce to you Fred Hayden, a fellow DSN member.
Fred and his lovely wife Linda purchased a bed-and-breakfast several years ago and converted it into a multi-family dwelling. Located in Kihei, Maui, this house is a five minute walk from this beach and yes, this is the real beach;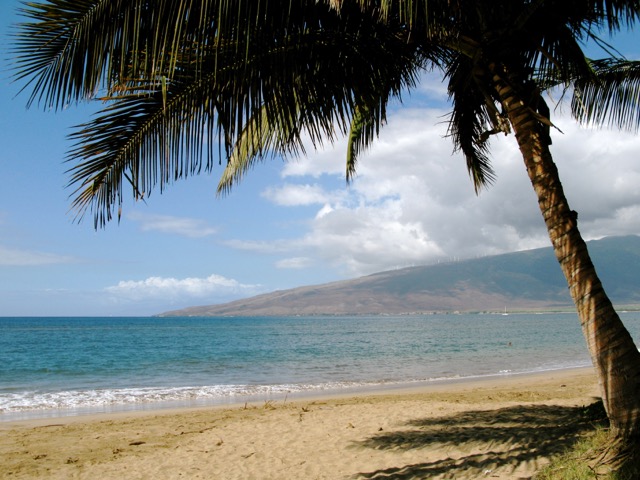 Interestingly, the beach is about that busy too.
But I don't hang out at the beach, I hang out here, in this  little work space where I employ a big ass monitor and my workstation to create new stuff for you to buy;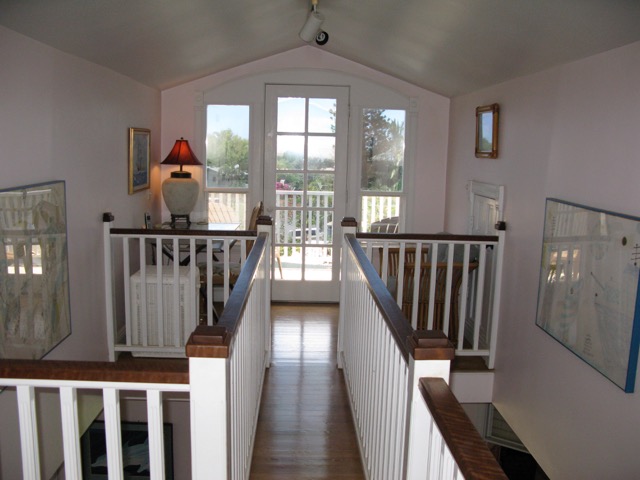 I love this little space.
When it is time for grub, I whip up a smoothie and sit here;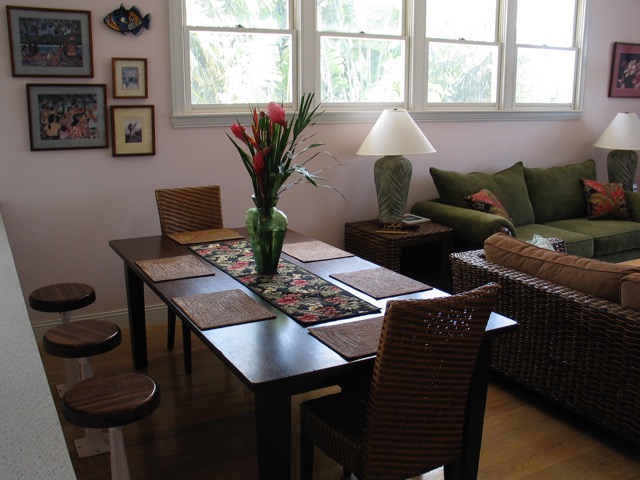 This is a typical bedroom image (there are 3);
Here is another little work area and some other shots;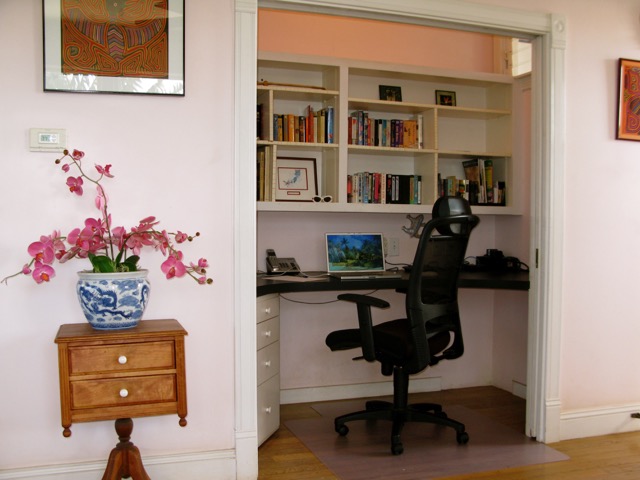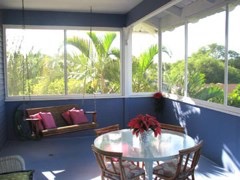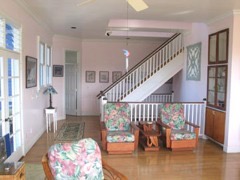 So… why am I sharing this with you?
Check this out:
Spacious 3 bedroom & 2 baths
Bonus upstairs office, porch & day bed
Large screened lanai
Fully Furnished: Washer-Dryer, Grill, DW, AC, WiFi, Cable, Phone,
Short walk to beautiful Sugar Beach: Cooler, Beach Chairs, Snorkeling Gear, etc.
Standard Seasonal Rates from $2,125 – $2,650
10% Discount off standard rates with mention of Bridge City Tool Works
Caveat: I receive nothing from this other than a big "Thanks" from Fred and Linda. That said, when you consider this house will sleep three couples comfortably, and add in one or two kids, the rates are fantastic.  Fred can be reached here: thecabana@sbcglobal.net.
Thanks for hanging out at this Totally Worthless and Awesome Blog!
-John