Dear Drivel Starved Nation;
Two weeks ago I woke up in the middle of the night bothered by a couple of design decisions I made. This is not unusual, but it is rare when it happens AFTER we have announced a new product.
From the very beginning of Bridge City in 1983, I have designed every tool to meet my needs as a user. As some of you may know, I used to make my living designing and making furniture. Some of "my needs" may never surface in the realm of avocational woodworking, but in most cases, the extra thought is what makes a good tool a great tool.
Several weeks ago we introduced four new dado profiles for the HP-10 Convertible Plane and your favorite Tool Potentate made a decision to limit the depth of cut to what is common with tongue and groove joinery.  On the surface of my tiny brain, this seemed logical.
It is actually stupid.
Without going into all the reasons why it is stupid, we are changing the depth of cut for all four dado profiles (0.0625″, 0.125″, 0.1875″, 0.250″) to 0.250″.
The ability to choose a depth for the smaller widths is a big deal and controlling the depth is done with a new skid system that fastens to the rear sole. Moving forward, there are new profiles coming where this new skid system will be required. (FYI, maximum depth of cut for the HP-10 is .250″. With a bed angle of 20 degrees, as depth increases the mouth moves forward, creating a practical limitation.)
For those of you who ordered the dado kits, the new skid system pictured below is $49. Unless you call and scream at us, we are adding it to all the orders and it will appear on the payment that occurs the day we ship – so you need do nothing.  You will be receiving an email this week explaining the change. Here's a pic;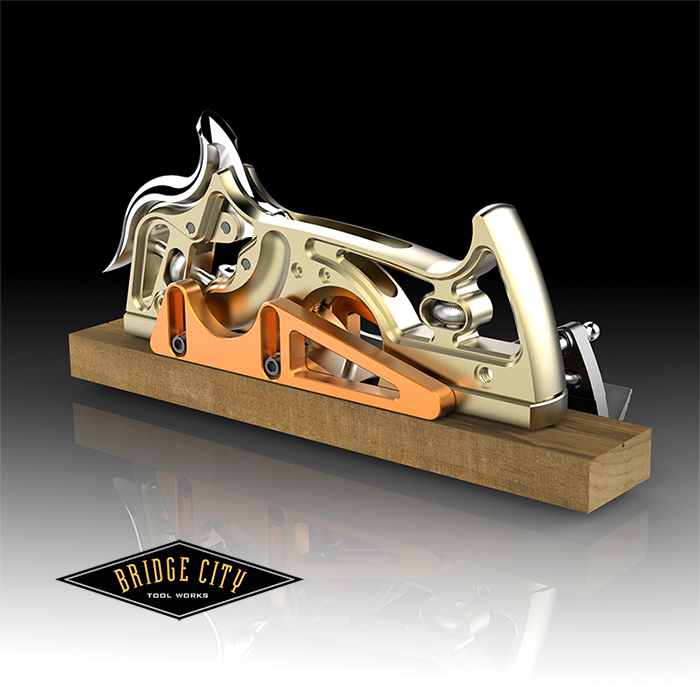 Here is the setup with the guide fence attached;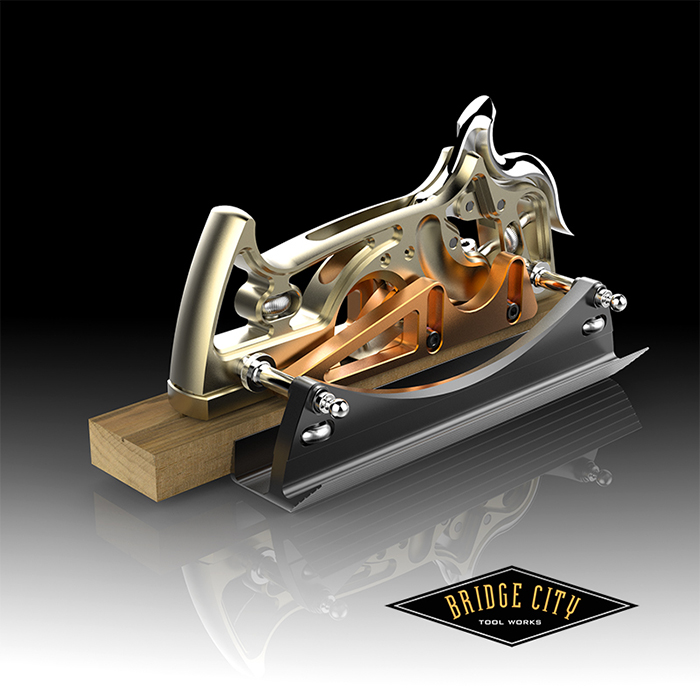 Here's the kit.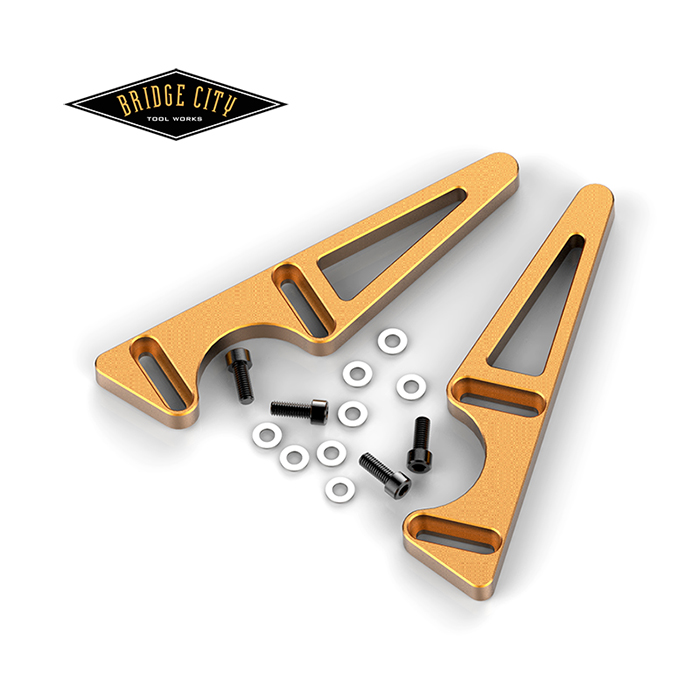 Rain. Holy cow, have we had rain. I have a weather station on my roof and we have logged over 12″ of rain in the last seven days. Of course I wish this was happening down south in California where it is desperately needed.
I don't know if I am going to post again before the year is out and in case I don't, I want to thank you all for the terrific year we have had this year, our 32nd.  We hope you enjoy the holiday time with your family.
On a personal note, Consuelo will be taking a maternity leave sometime in the next 10 days or so. Her temporary replacement is Ashley, who just happens to be my daughter, the mother of grandson "Speedy".  When you call in, please tell her good things about her Dad, she still doesn't believe I have any socially redeeming values…
Speaking of "Speedy", one tradition in the Economaki clan is the annual football game between the Universtiy of Washington and Oregon State University – it is our defacto "Dad's Weekend" until I croak. My son is a UW grad and my daughter is an OSU grad.
This year was Speedy's first game, and at 10 months of age, his enthusiasm is contagious;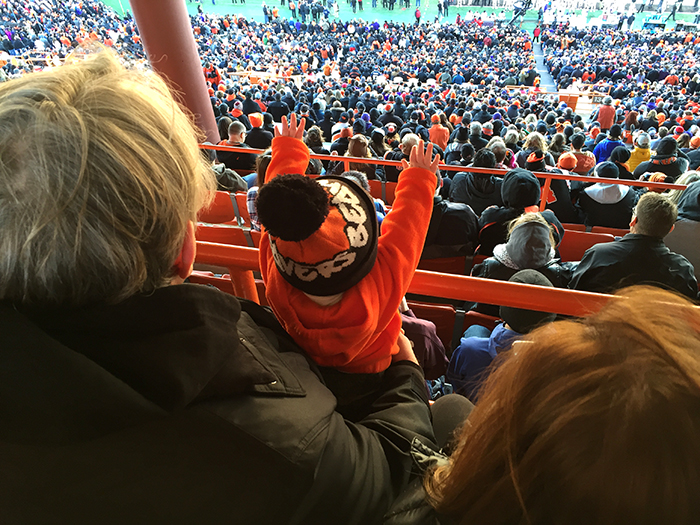 Speedy has yet to grasp the gravity of being behind 45-0 at the half – a trait worth remembering.
Happy Holidays DSN!
-John