Drivel Starved Nation-
I created this blog as a space where I can act like an idiot, insult our customers, shamelessly plug new product ideas, embarrass my grown children, create mayhem for the staff here, and occasionally share information that is actually interesting. That said, I sadly announce that we have some good news to share.
For product designers and manufacturers, the "Academy Award" equivalent in our industry is the internationally coveted "Red Dot" design award issued annually by the Design Zentrum Nordrhein Westfalen in Essen, Germany.  It is a big deal. This is a two dimensional trophy;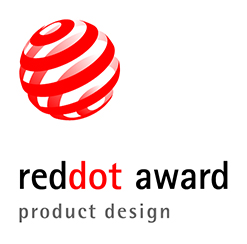 This year, the Red Dot organizers created a new award exclusively for the nation of China which recognizes the cultural needs and tastes of that enormous country. It is called the "China Good Design" award and comes with a new, and equally prestigious "Red Dot" emblem.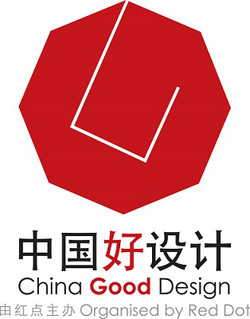 I am pleased to share with you that on October 15th, the Chopstick Master was one of winners of the coveted "China Good Design" awards. Out of a thousand or so entries, there were approximately a dozen winners.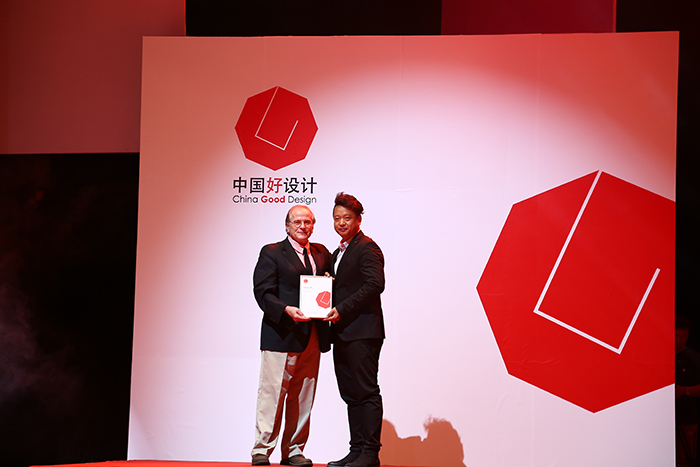 The presenter is Mr. Gordon Bruce, a well known and respected design guru in the international design community.  Here he is making chopsticks, and just like everybody else who has used this tool, the smile is just the best part,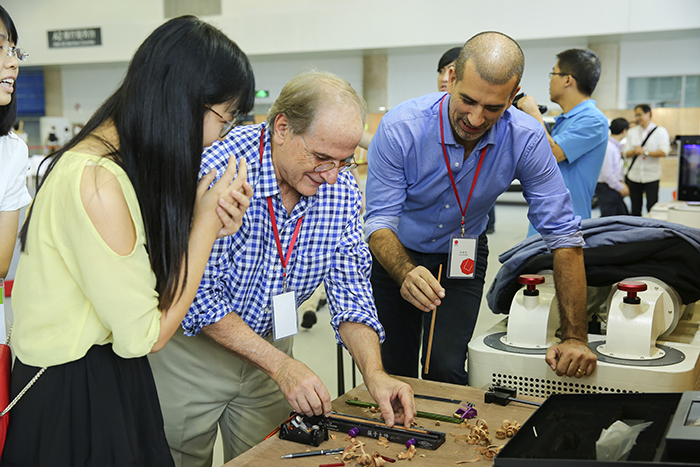 And although I think this is all really cool, I am absolutely thrilled for my counterparts in China who I affectionately refer to as "Team Harvey";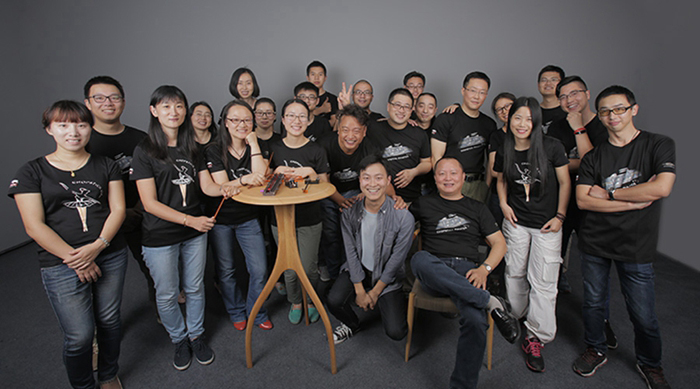 They have been working their butts off for the past six-months ramping up production, and as you can see, they are a fun-loving, hardworking bunch of great people.
Several weeks ago, the Chopstick Master was presented to Mr. Yang Jin Yong for review. As I am told, Mr. Yang is the most famous woodworker in China. In addition to being a professor, he is a master furniture maker specializing in the furniture from the Ming Dynasty. He is considered a national treasure. (Don't quote me on any of these facts, I am sharing what I was told — I am the patsy here.)
The Chinese video below was translated in China for the DSN, so it reads a little choppy. However, he did comment (paraphrased), "The Chopstick Master is a great invention. It enables non-woodworkers to match the craftsmanship of the masters, it makes the work extremely simple, smart, and enjoyable. It is absolutely fantastic!"  You can see both he and his wife making chopsticks, as well as his furniture work in the video below;
I hope to meet Mr. Yang on my next trip to China next year. That will be really cool!
During my last visit to the factory, we shot some commercials that will air during the Chinese New Year next year. Here is a still from one of the videos — take 18 or 19, maybe more. The laughter was caused by me trying to speak Chinese…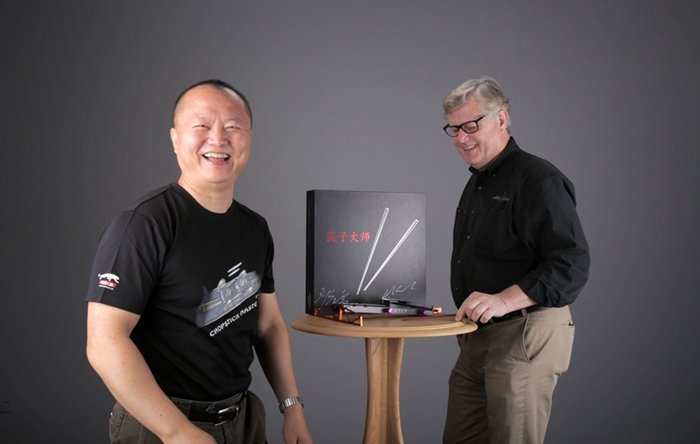 OK, that is all the good news I can stomach. I am more used to bad news and I have some. The Chopstick Masters will land in Seattle on December 12th. By the time they clear customs, they will arrive at our warehouse around December 15th which means that we will miss the holiday window. Interestingly, we tried to air freight these (fully willing to eat the added expense) but the little bottle of food grade chopstick oil became a huge negative for air transport. Don't ask me why, I am the patsy here. Again.
They should arrive between Christmas and the second week of January if there are no further surprises.
Lastly, we were able to obtain about 80 extra units, so if you want to add this fun device to your home, this is the number; 800-253-3332. You can speak with Consuelo before she disappears for a couple of months, something about a new baby.
Happy Thanksgiving everybody – we have lots to be thankful for!
– Your Favorite Tool Potentate and Patsy