Drivel Starved Nation!
This week I head back to China to attend a trade show featuring the Chopstick Master and while I am there we will be developing version 2.  I am looking forward to this trip, my fourth to China in the past 12 months.
For the last several years, we have produced a "Fab 50" tool. We only make 50 and we know they are not for everybody, but it is a cool project here.
We introduced copper in last years version and will do so again this year. (It is lacquered so it won't turn green).  The combination of stainless, brass and copper makes for a really cool looking tool. Here was the 2015 offering;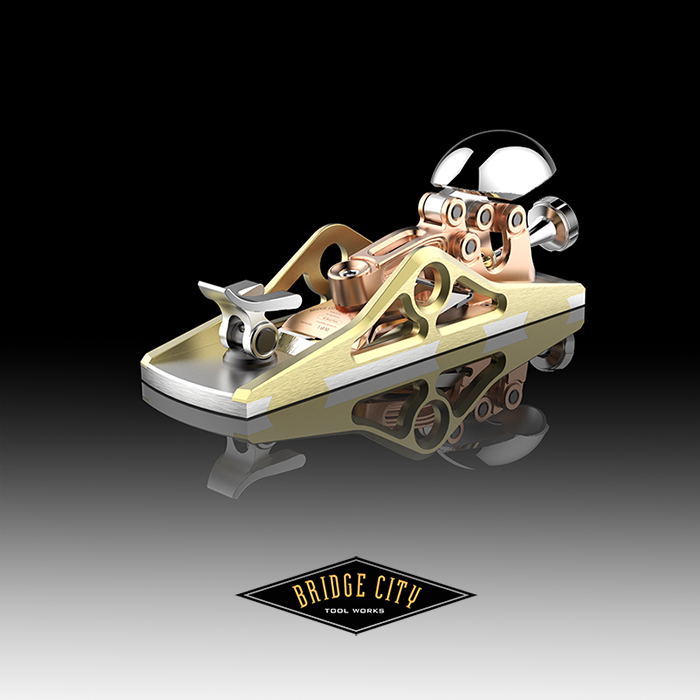 Here is a sneak peek of the 2016 Fab 50 tool which will be announced in the next couple of weeks. This is a double dovetailed stainless sole/brass sides version of the CT-18 Dual Angle Smoother.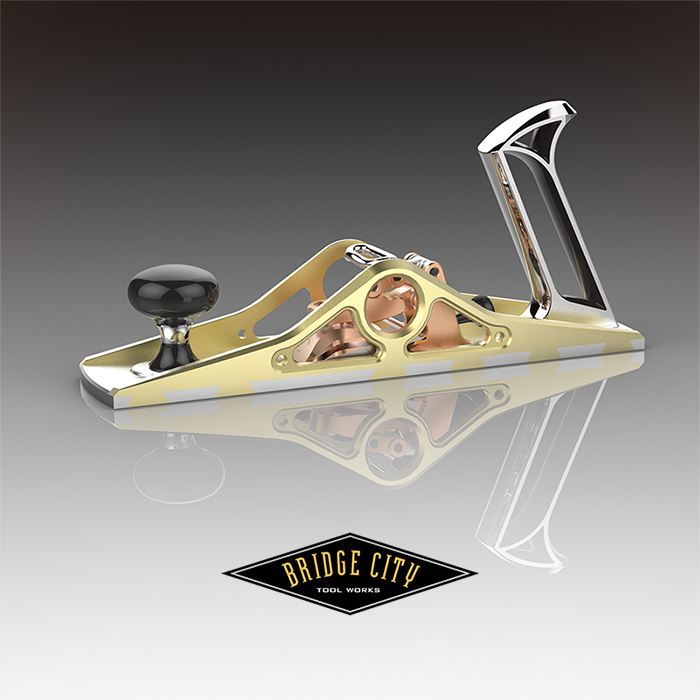 Here is the mechanism open: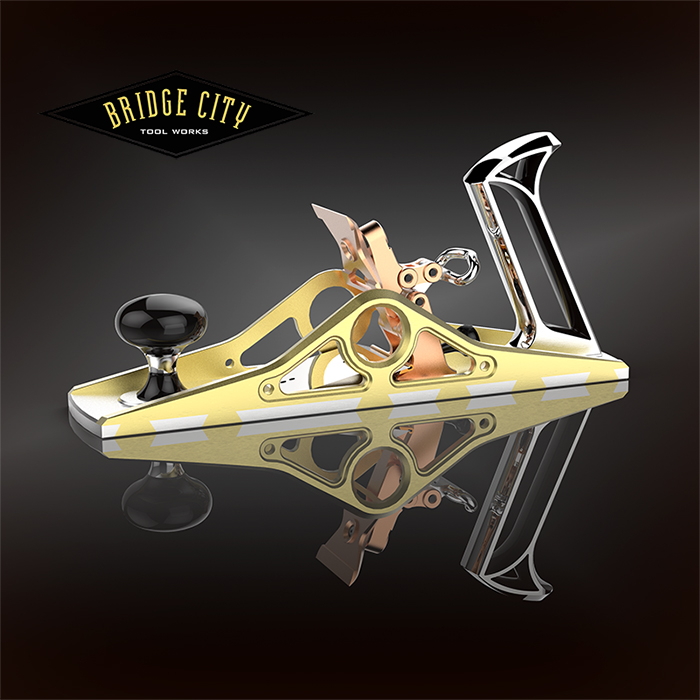 Lastly, here is close up of the blade retention system;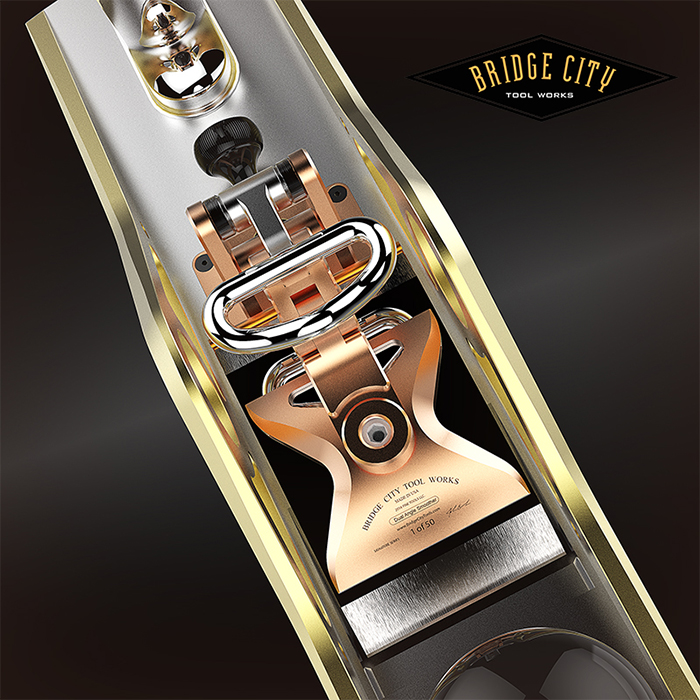 And when I get back, we have several other new tools that we will release for pre-order in addition to a host of new profiles for the HP-10 Convertible Plane. (The dado kits are in production and are about 6-8 weeks out).
That's all for now, gotta pack!
-Your Tool Potentate