Drivel Starved Nation!
A long, long time ago, in a woodshop far away, I started Bridge City Tool Works. 1983 to be exact.
In 1984, I attended our first trade show at the Cow Palace in San Francisco and exhibited our entire product line of 5 items.  The TS-1 and TS-2 try squares, the MS-1 and MS-2 miter squares, and the SA-2 scratch awl.  The following weekend, I headed to Pasadena with the same five tools. Sales for the two weekends was about ten grand.  Which was exactly ten grand I did not have prior to attending. The money was awesome of course (in 1984 our gross revenue was $37,000), but actually meeting my customers proved to be invaluable both personally and professionally.
There were two competing trade show organizers back in the early 80's and as a result, in 1985 I personally attended 37 trade shows. Which is amazing considering there are only 52 weeks in a year (I did that math in my head for you dear Drivel Starved Nation). I distinctly remember leaving for the shows on Thursday mornings and returning Sunday evenings. I ran the business Monday thru Wednesdays. This went on for the next twelve years or so. Looking back, I don't know how to explain this other than I was just too stupid to quit.
Some time in the late 90's, I purchased a motor home and sent a young couple out on the road to see America the Bridge City way. Along the way, we started doing fewer and fewer trade shows and today we do zero. And it is going to stay that way.
Why am I sharing this?
Because last week I was working on a personal project in our skunk lab and thought these old trade show containers were taking up more space than they were worth.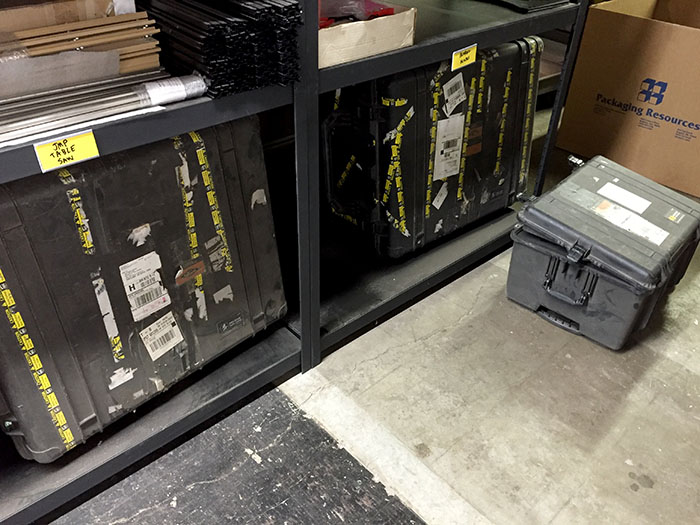 I pulled out the little one you see opened to put on Craigslist when I discovered it was full of brand new, never used tools.  On top was this guy;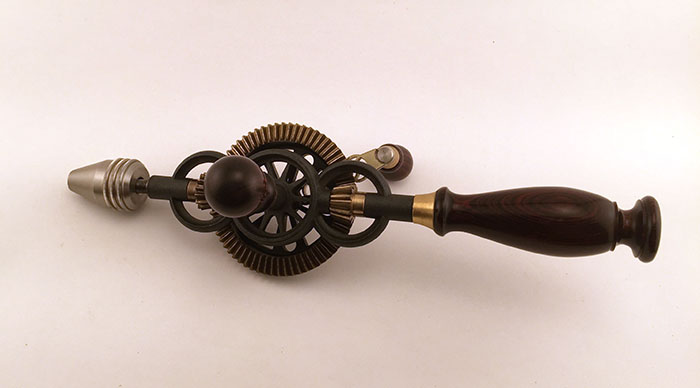 A never used CT-6 in Juara wood.
Turns out all three of these trunks are full of new old stuff.
So, over the summer, we will introduce these tools, plus a couple of prototype surprises via eBay using our BCTW account. About 3 per week until they are all gone. None are in original boxes FYI.  We may be able to find an original box or two, but no promises will be made.
I am sharing this because I don't want any of you to think we are headed for the other side of the grass. Quite the contrary, we need the space in our warehouse.
There you go… Hurday hurday, thirtyfive bid now, thirtyfive bid, do I hear 40 now….
-John