Drivel Starved Nation;
As mentioned in a previous post, I flew down to San Francisco a couple of weekends ago to attend Maker Faire San Mateo.  It is billed as the "Largest Show and Tell on Earth" and as one who has never used superlatives (lie), I would say this was an understatement (truth).
I realize I don't get out much (sort of a lie), and it is difficult for me to keep up with current events (pretty much a lie). For example, I just found out that "Leave it to Beaver" has been canceled (big fat lie). I loved that show (truth).
Anyway, if you have seen what I am about to share, congrats. If you have not, prepare to be gobsmacked.
There is a new hand-held router that will supposedly hit the market this year that allows you to do CNC quality shaping completely by hand. Yes, hand held.  Here's how it works to the best of my limited knowledge (true);
The router has a camera on the non-operator side that scans the work surface for markings on special tape that you put down before you begin.  This allows the router to establish a virtual Cartesian X/Y coordinate system. Basically it knows where it is in relation to the unique markings on the tape.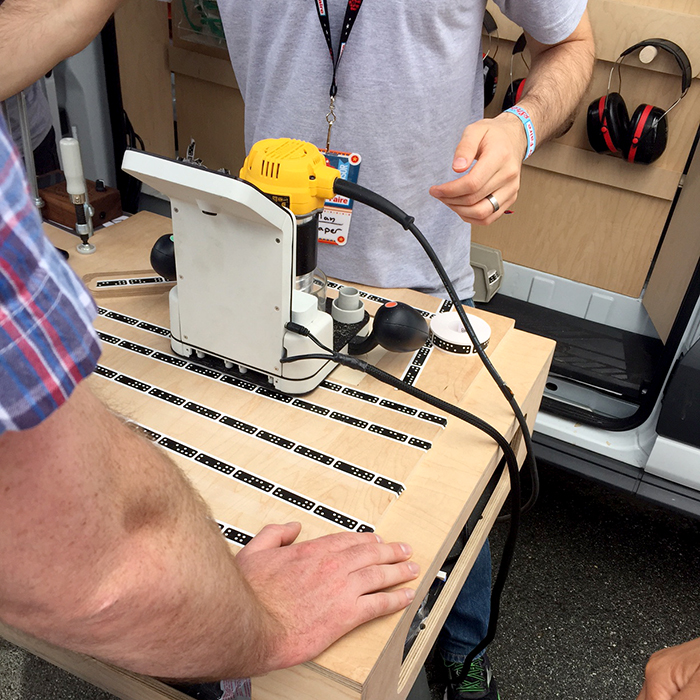 The profile that you want to shape is created in a computer and it is downloaded to the router.  The profile appears on a screen on the operator side of the router.

The router knows its own weight, and it will automatically lower the bit until it touches the stock which minutely changes the weight of the router establishing zero.  You program in the depth.
At the Faire, they had a program that was a profile of all 48 lower states.  Naturally, I did Iowa since I know all the kooks and curves of the Mississippi and Missouri rivers.
To begin, I moved the router to the profile of Iowa on the router screen and once I got to the border this little cursor lit up on screen. At this point I turned on the router and just moved the cursor along the outline of Iowa. The southern border of Iowa and Missouri is a straight line, and I thought, this will be tough. After all, how could I possibly tell if I screwed up either of the two rivers?
When I was done, there was the perfect outline of Iowa. Incredible. You could be routing on a moving flatbed truck on a pot hole infested forest service road and yield the same results! (I think this is true!)
Now I started to ask questions and the first was; "How accurate could I make a 4′ x 8′ sheet of pegboard with a 1″ spacing grid?"  The guy smiled and said they have done this. I asked "how accurate"?  The deviation from top left corner to bottom right corner was 0.050″. And he then went on to say it is always 0.050″ so they were confident it was a program issue.
How accurate can you hand route a straight line, say 30″ long without a fence/guide or track?  Before I tell you, go get an extra pair of underwear…
0.010″.   I think I can smell you from here! (Big lie)
Here are a couple sample projects;
A carbon fiber drone frame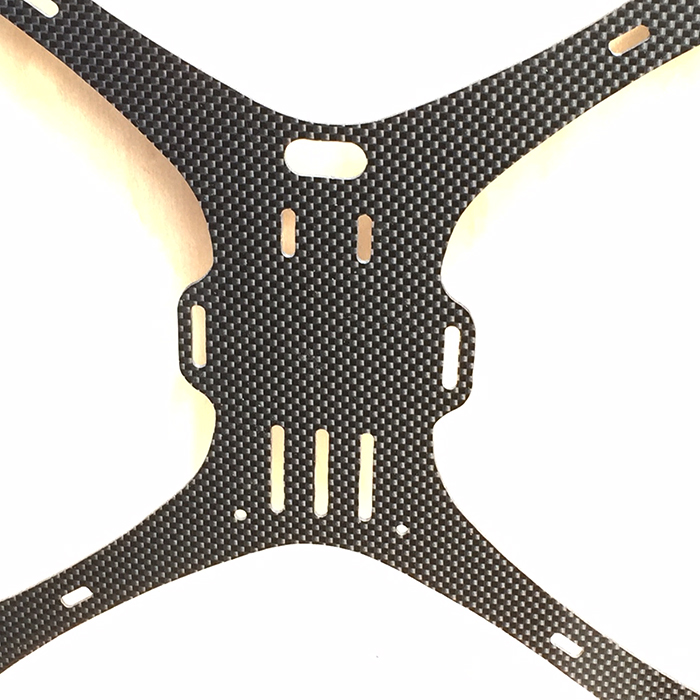 Box joints…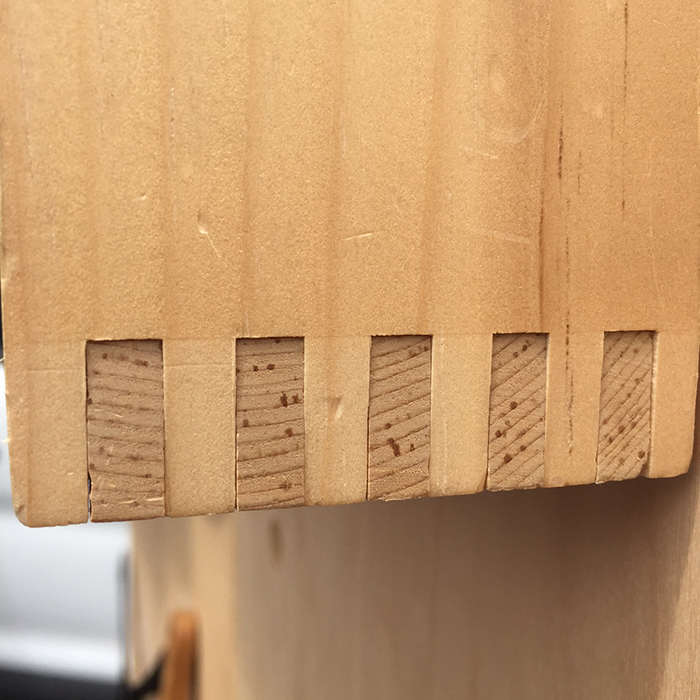 A hand held cut wooden gear….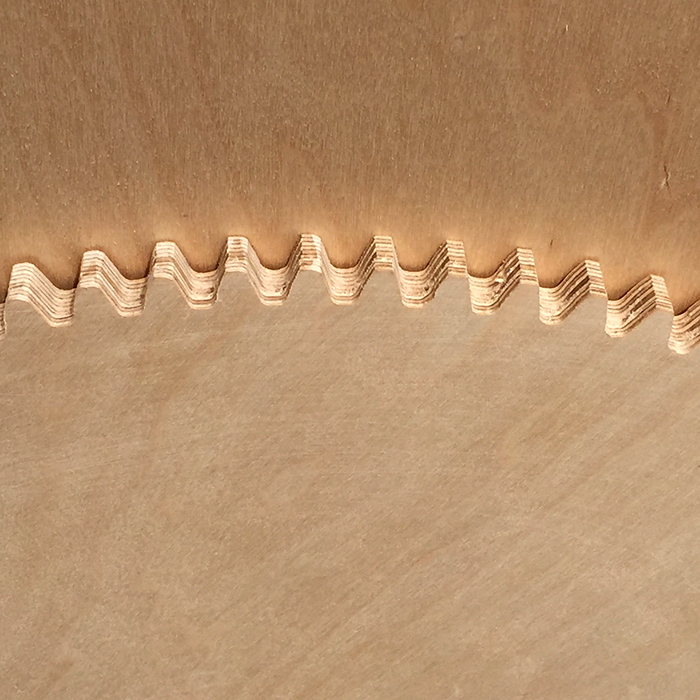 Here's MONA!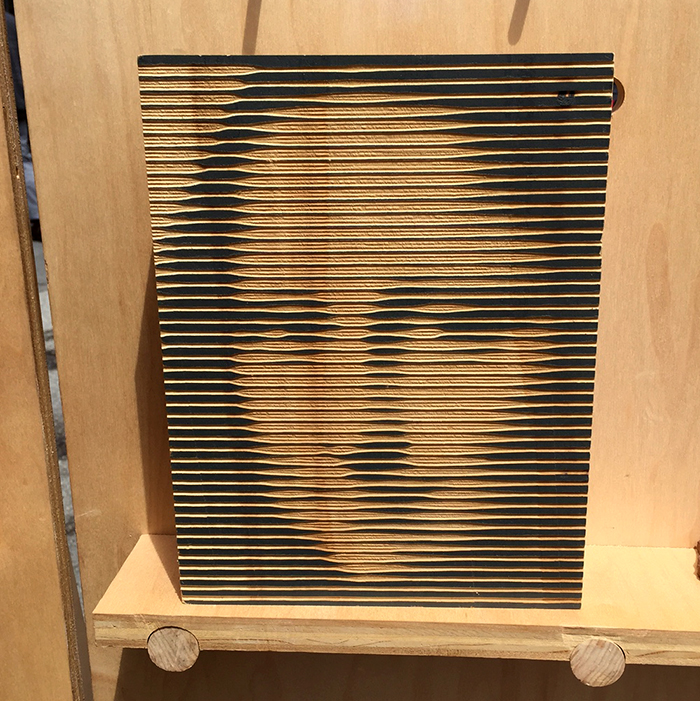 Anyway, I had a blast playing with this thing. You can have more fun learning about the Shaper here.
Unfortunately, my phone ran out of storage so the following videos are not only unprofessional (true), they need editing real bad (also true).  So please forgive me.

Clearly these two scary bright kids are on to something really big.
AND, if you can ever make it to Maker Faire, don't second guess yourself for one minute. Incredibly fun!
I am going next year to sell fresh underwear!
-John