Drivel Starved Nation;
As mentioned in a previous post, I flew down to San Francisco a couple of weekends ago to attend Maker Faire San Mateo.  It is billed as the "Largest Show and Tell on Earth" and as one who has never used superlatives (lie), I would say this was an understatement (truth).
I realize I don't get out much (sort of a lie), and it is difficult for me to keep up with current events (pretty much a lie). For example, I just found out that "Leave it to Beaver" has been canceled (big fat lie). I loved that show (truth).
Anyway, if you have seen what I am about to share, congrats. If you have not, prepare to be gobsmacked.
There is a new hand-held router that will supposedly hit the market this year that allows you to do CNC quality shaping completely by hand. Yes, hand held.  Here's how it works to the best of my limited knowledge (true);
The router has a camera on the non-operator side that scans the work surface for markings on special tape that you put down before you begin.  This allows the router to establish a virtual Cartesian X/Y coordinate system. Basically it knows where it is in relation to the unique markings on the tape.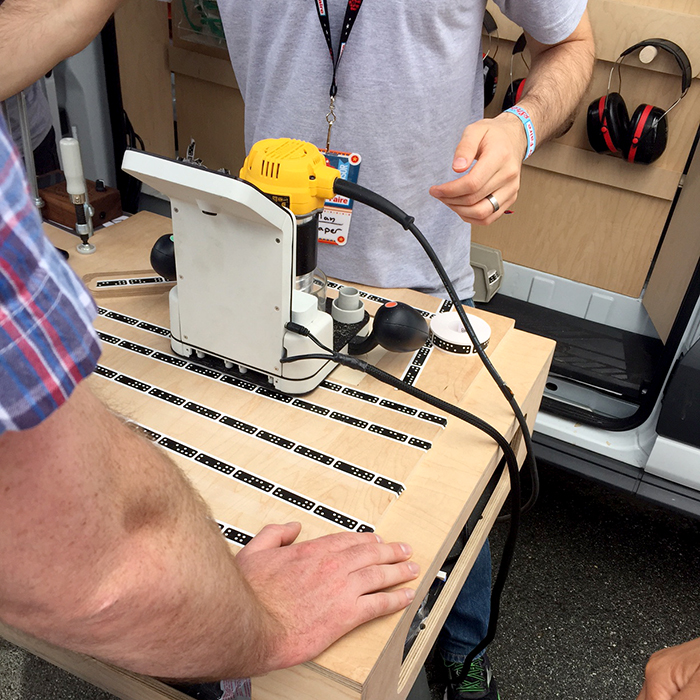 The profile that you want to shape is created in a computer and it is downloaded to the router.  The profile appears on a screen on the operator side of the router.