Drivel Starved Nation!
Before I share the next clue, I am informing all that we have a winner! NO! You say. Me too! So, why clue 3?
Well, it's my contest, my rules, and our fun. It's just too early to stop my ability to insult our customers. I do promise however to share this story and why we are going to have TWO winners for this contest. That's fair, don't you think?
Oh, one more thing… both winners will receive this thing whether they want it or not. How cool is that?
OK, now back to the mystery–What you see below is 350mm in overall length. And yes, those are acme threads.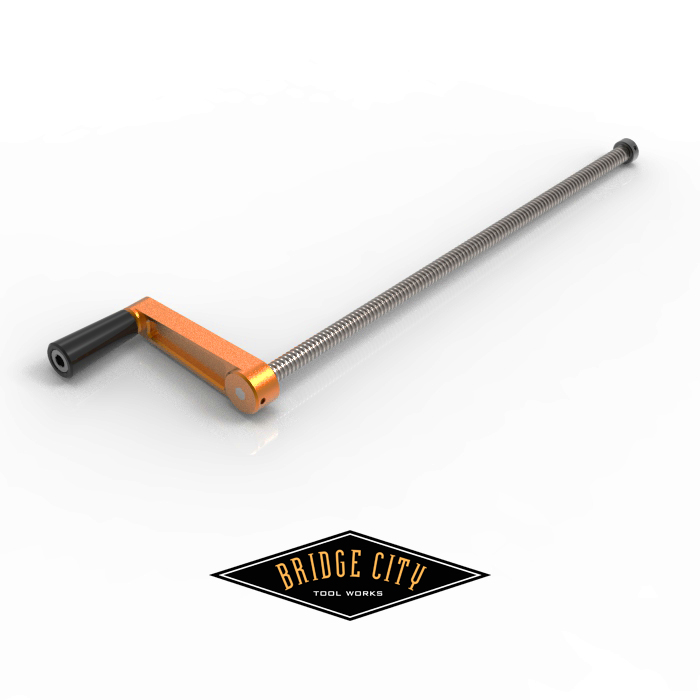 -John