Drivel Starved Nation,
For those of you who do not live on the west coast, here is an update from someone who does; your Tool Potentate.
The image below was taken not far from my house on Wednesday at 5PM. There is not a cloud in the sky, what you see is smoke.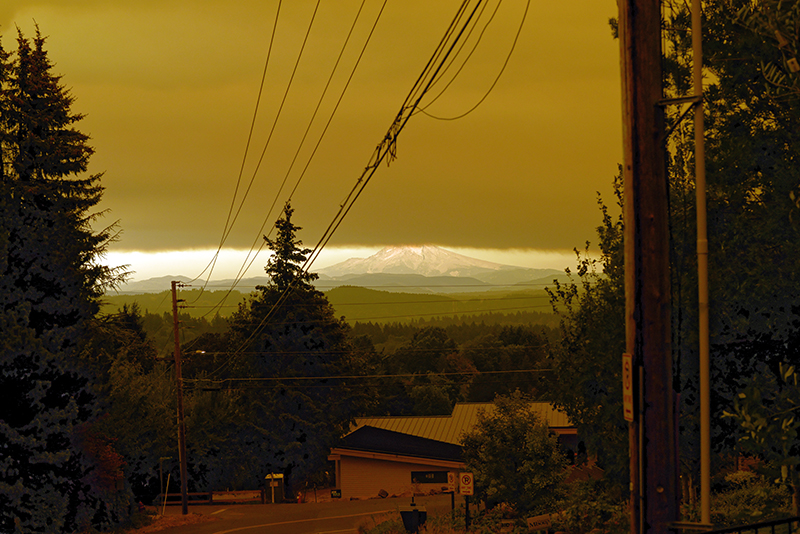 Currently (Friday AM), it is worse here. My home is in Zone 1, which means it is time to think about where you would go and what should you take in an evacuation. Zone 2 is pack. Zone 3 is get the hell out. All said, I think we will be OK. I did reach out to my friend Dave Jeske (Blue Spruce Tool Works) and he is much closer to the fires so I worry about him more than us.
Almost 15% of the population of Oregon has been evacuated — that is over half a million people. Stating the obvious lazy metaphor, we are in uncharted, turbulent waters for sure.
For those of you who have been to Oregon, picture this; the smoke plume extends from Washington to California. The entire I-5 corridor is filled with smoke extending all the way to the coast. That is unimaginable to me. The total area burning in the state exceeds the size of New Jersey.
So, what is it really like? This morning I took a shower and my fresh towel smelled liked smoke — and I cannot complain.
Stay safe everybody and be grateful that you have the time to read this Totally Awesome and Worthless Blog.
-Still Here.