Drivel Starved Nation!
Here is an update that nobody asked me to share. Pretty generous of me don't you think?
This past February Portland experienced a crazy destructive ice storm. How crazy you ask?
A fallen tree wiped out both of our cars. A branch from a Douglas fir tree smashed into our deck and wiped out part of the deck and the stairs, while also destroying some furniture and an outdoor kinetic sculpture. None of that really matters, it was just a giant hassle that is all covered by insurance.
What really was bad was the 10-day power outage. The first five days we weathered it in-house with the internal temperature at a constant 52 degrees. It was a two-dog night every night. The last 5 days was spent at a dog friendly hotel that we were lucky to find.
In summary it was one of the best things that ever happened! Why?
On the day of the snow storm, this guy showed up in my back yard;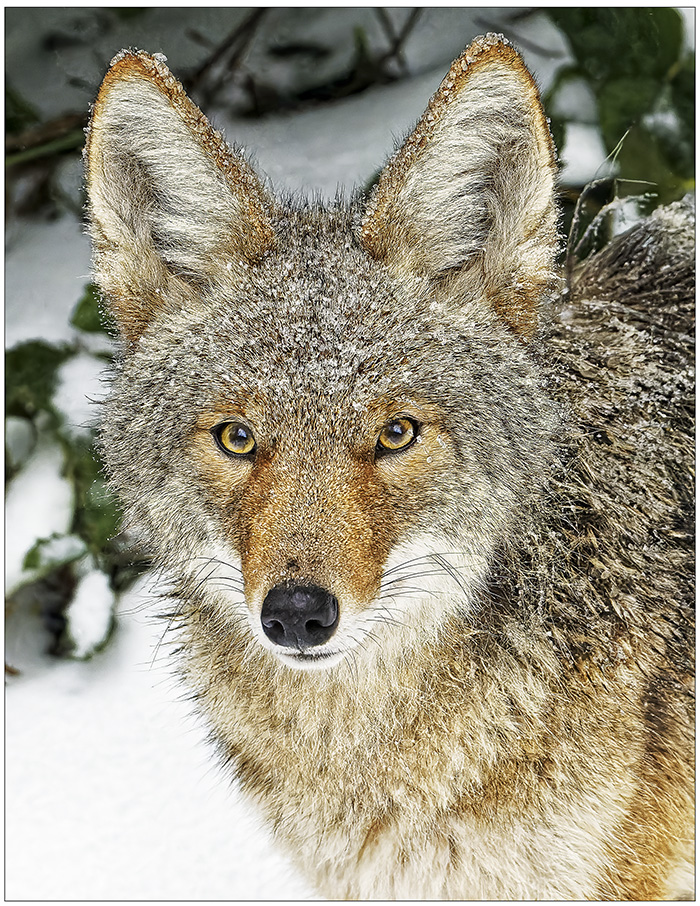 With an ice-crusted face, and the ground covered with 6 inches of snow, this dude was hungry. The visit was a gesture to remind me to quit whining and enjoy the fact that all life faces adversity. I love this image and I am sure I will love my new natural gas generator when it is installed later this summer.
My annual work retreat was this past March and the muse came by on week 3. And that is all I am going to say about that at the moment until I grasp what is spinning in my mind.
PENCIL PRECISION UPDATE
Finally, the Pencil Precision kits are shipping. I received a pre-production unit and was playing with it at the shop when the electricity went out. I will follow-up with pics of my pencils later this week.

In the meantime, here is the latest video;

I can share that this gizmo is just the most fun you can have in 10 minutes. (That statement should really rattle the perverts that visit this Totally Awesome and Worthless Blog…)

Lastly, below are a couple of bird pics I took this past January. Thanks for looking!

Best,

John

Green Jay


Golden Breasted Woodpecker


Great Egret