The best part of my job is when components of a new tool arrive for first article inspection–and in this case it is really a big deal because the parts on my desk today are for Commemorative Tool #15, our limited edition multi-square.

As mentioned earlier, I have developed a fetish for stainless steel. It is tough, durable and likely will not rust (all stainless steels will rust under the right conditions–as dumb as that sounds.)

Over the past couple of weeks we have been testing various bead-blasted finishes and have settled on a matte finish that feels just plain sexy. Below are a couple of pics of some parts–the t-bevel lock lever/pocket clip is really cool.

–John

PS: I have actually gone two days in a row without making Squiggle Wood. I think I need help.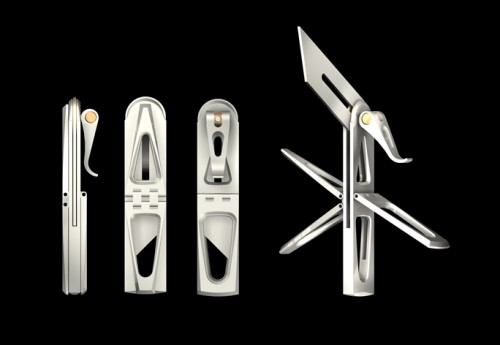 The image above is a computer rendering of the CT-15 Multi-Square, it is five layout tools that fit in your apron pocket.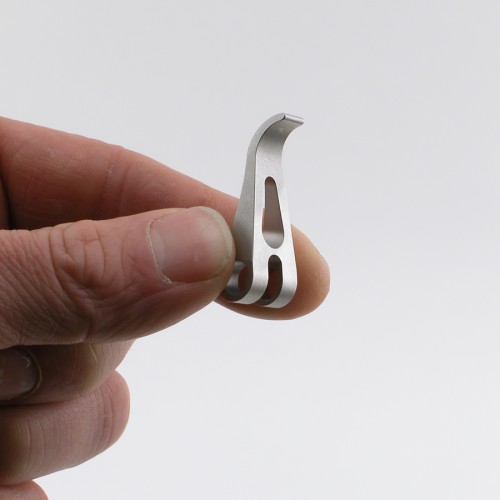 The finish and form of this cam lock/clip is really cool!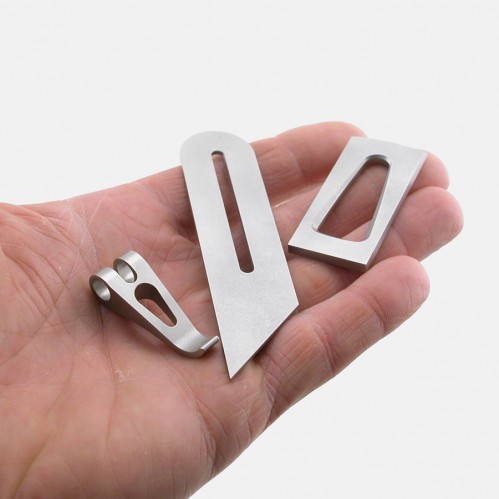 When this tool is completely assembled it is really going to be fun to use.

News from the Sticks and Stones Will Break Bones but Words are Worse department: We used Michael as a hand model because I was informed by my staff that my hands are not as photogenic as my knees or elbows.