Drivel Starved Nation;
Sunday I leave for China, my third visit in the last six months.  I must say, the experiences and friendships I have accumulated are lasting and incredibly rewarding.  This may be the most fun six months of my BCTW business life. To think it took 32 years to have this much fun doesn't say much for me does it? Oh well.
This trip, the Chopstick Master launches in China.  We are offering the Chopstick Master to the rest of the world and all the other planets, discovered or not, on September 10th (more on that later). Here's a pic of what is inside the box;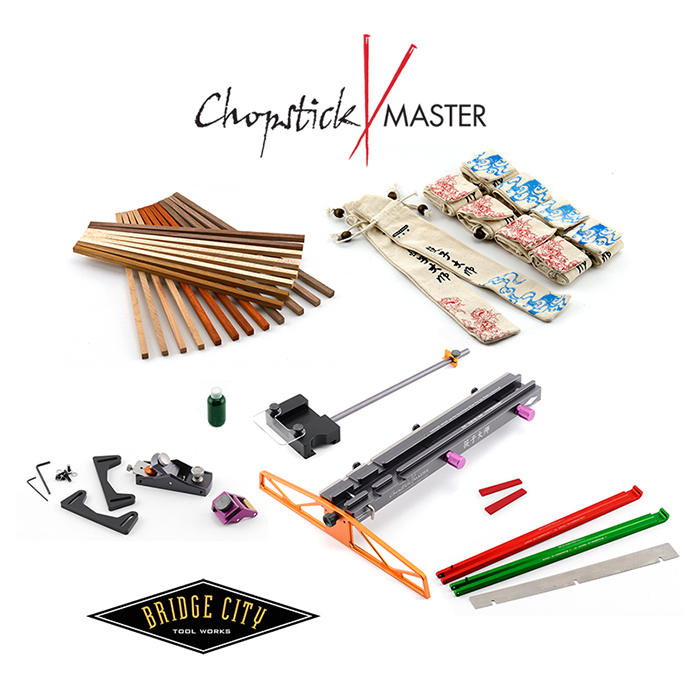 This is everything one needs to make 10 pairs of gallery-quality chopsticks. The woods we are shipping include an assortment from the six species pictured below.  FYI, Ceylon iron wood is indigenous to southern China — it is a dense straight grained wood that planes quite nicely.
The canvas fabric sleeves come with 5 male and 5 female colors, and when you have a couple making their own chopsticks, this is a big deal.
The green arm allows you to make a chopstick with a 2mm tip and the red arm facilitates a 5mm tip. This may not be a big deal here, but it is a big deal in Asia. Personally, I like the 2mm version.
The HP-8 Aluminum mini-block plane is fitted with acetal skids. In addition to the base unit, also included is the sliding table depth stop, a mini crosscut blade, the cute little purple 30 degree honing guide, and two red plastic locking wedges. On the bottom of the base unit is a strip of 1 micron (8000 grit) abrasive paper for keeping the iron sharp–if you let it get dull, this strip will not do much good.
We are going to offer a few wood choices. Each box includes blanks for 10 pairs of chopsticks and 10 fabric sleeves (5 blue, 5 red). Here are the choices;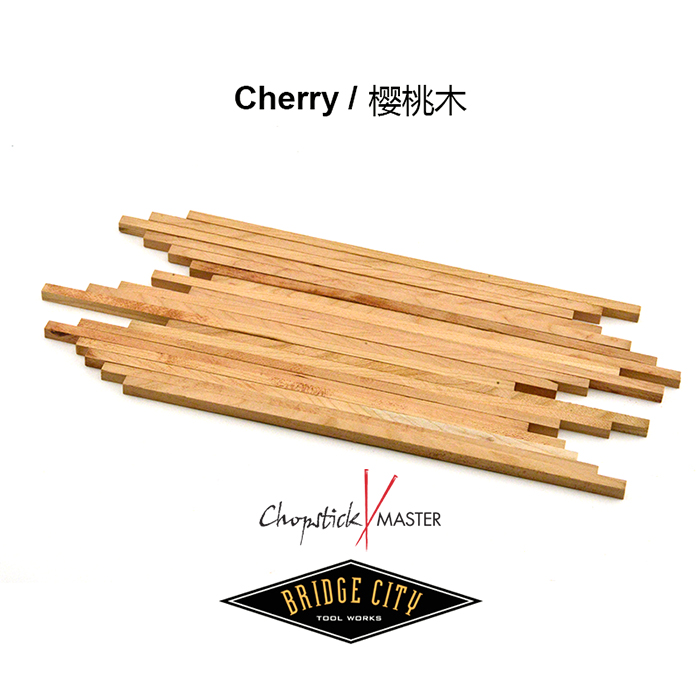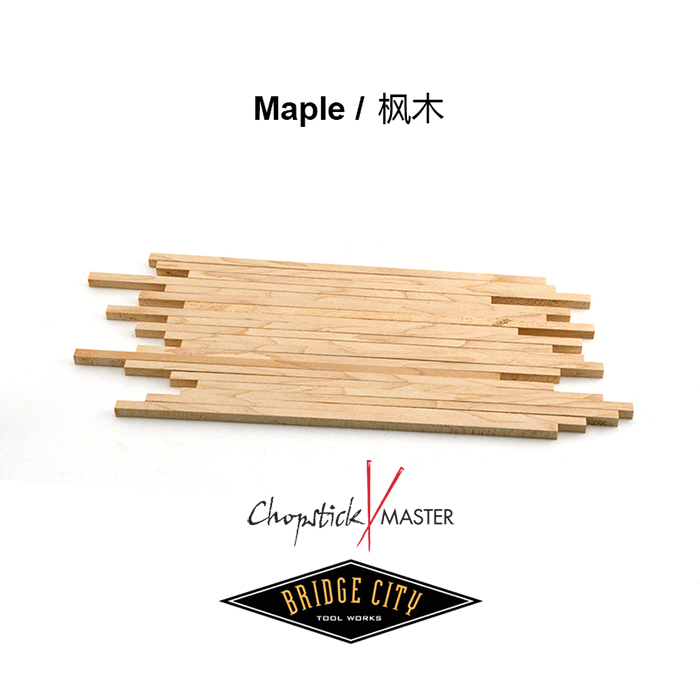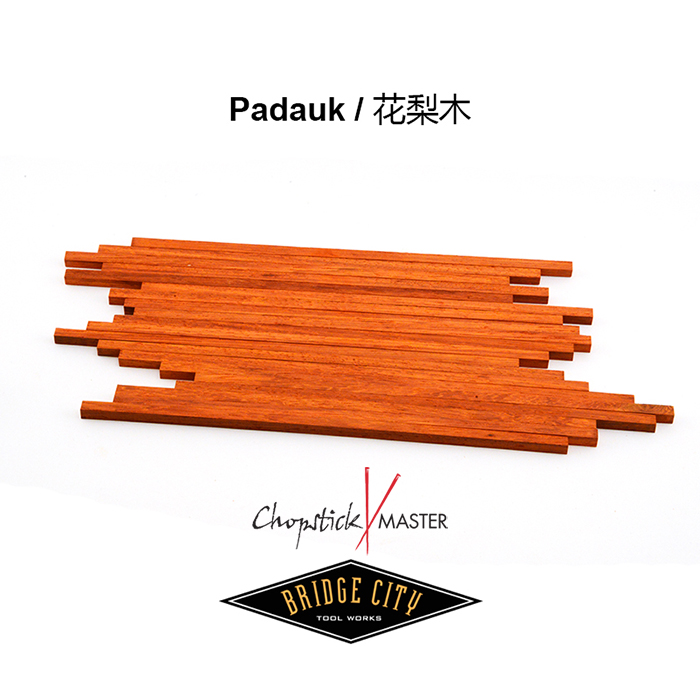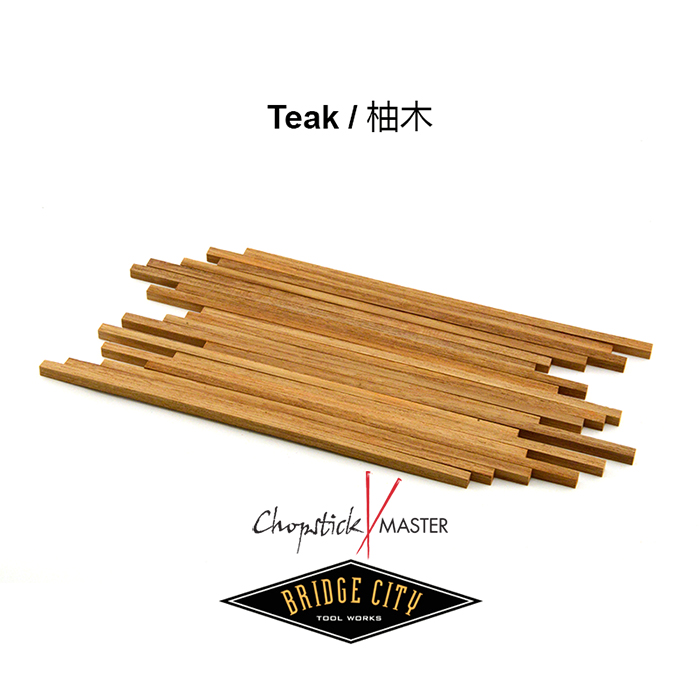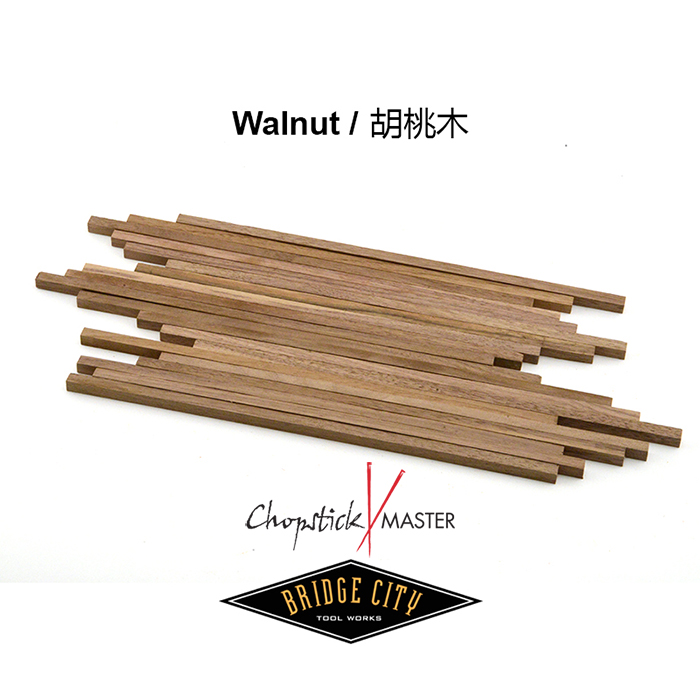 For those of you who desire to make your own blanks (7mm x 7mm x 270mm) we will offer the fabric sleeves separately in a package of 10;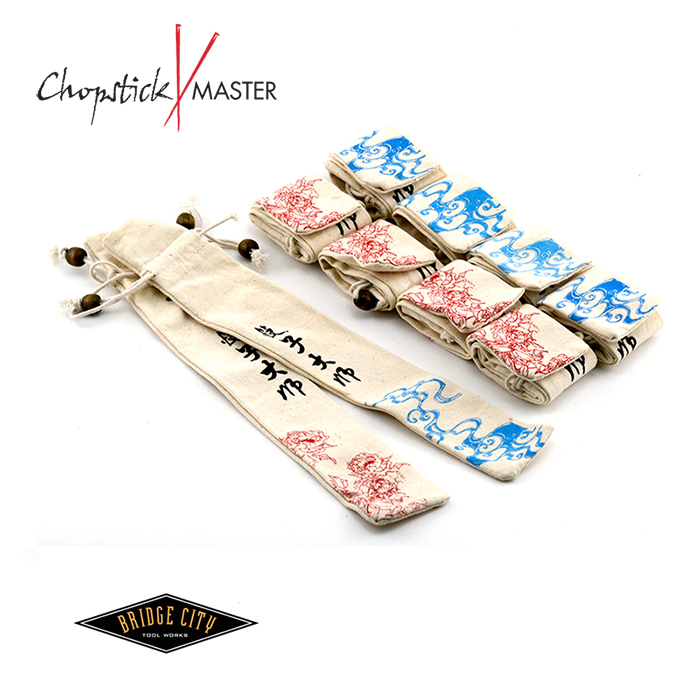 Also, I have received several requests to offer the little honing guide as a stand alone product and we will be able to this during the inaugural offering. It is perfect for small iron blades, spokeshave irons, etc. It is fixed at 30 degrees but any intrepid woodworker can figure out how to change this by placing shims under the rear roller to increase the hone angle.  Here's a pic;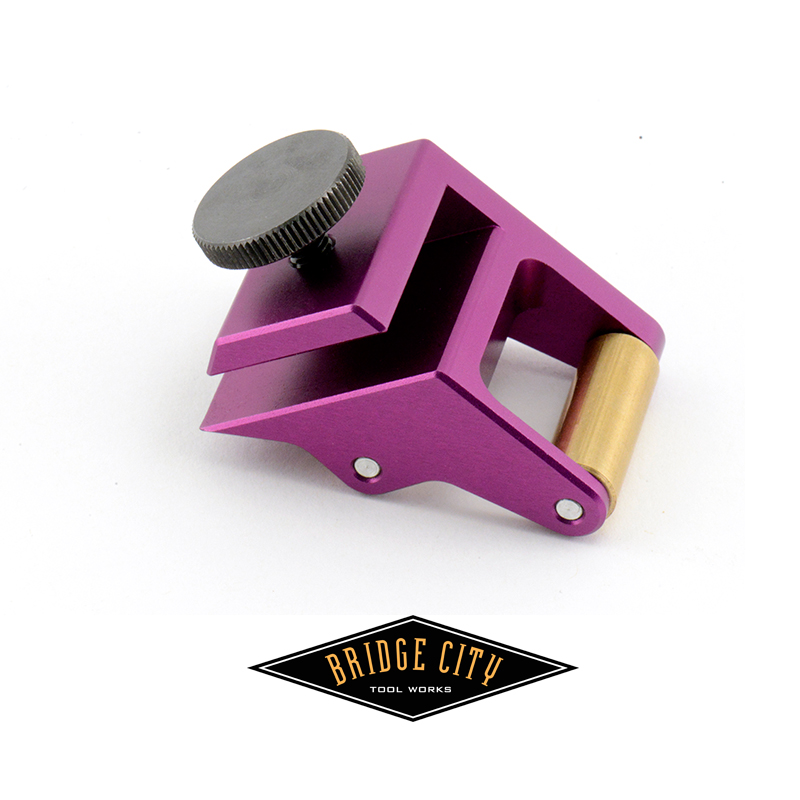 _____________________________________________________________________________________________
Several HP-8 owners have inquired if we can ship without the HP-8 and I apologize but the answer is no.  And in this case, I think this is a good no. Leaving this plane set up permanently with the acetal depth skids makes for a more spontaneous user experience. That, and it helps make me even more filthy rich than I am currently. Makes sense to me.
Actually, the real reason is the production run has started and can't be changed.
I like the fact that our launch date is September 10 because I will be in China and won't have to answer any questions. How cool is that?
Also, we have constraints on quantity for 2015. So, if you think this is as cool a holiday gift as we do, order early. We won't have these again until spring of 2016 at the earliest.
If you have non-Bridge City friends (makes no sense to me) who are fun, and are looking for a slam dunk positive makers experience, send them over to www.ChopstickMaster.com prior to September 10th and have them fill out the form to be notified.  They will thank you later with some really tasty Kung Pao Shrimp and maybe some incredible Orange Chicken!
Thanks again for taking the time to read this Totally Awesome and Worthless Blog – I have to go, I just made myself hungry!
-John
https://www.bridgecitytools.com/default/chopstick-master.html