Drivel Starved Nation!
I am back from my third trip to Asia in the last six months and this was the best trip yet  — I have lots of news to share.
I stopped by the factory producing the Chopstick Master and watched as the very first units were being boxed. This was so cool to see. Production right now is constrained to 1,000 units per month, but will dramatically increase at the first of the year.  Here's a pic;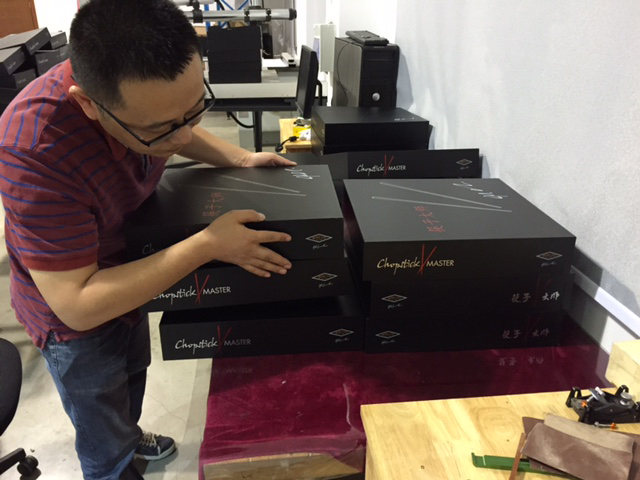 As you can see, the boxes turned out terrific. I have never been involved with a project of this scale so I am learning lots of cool things, and I will share some of them in a later post.
The furniture trade show I attended in Shanghai had 500,000 visitors in five days. It was enormous.  Just like my previous two trips, we made lots of chopsticks. Here's a pic of one of my favorite makers (she had a little help from her parents who both made sets);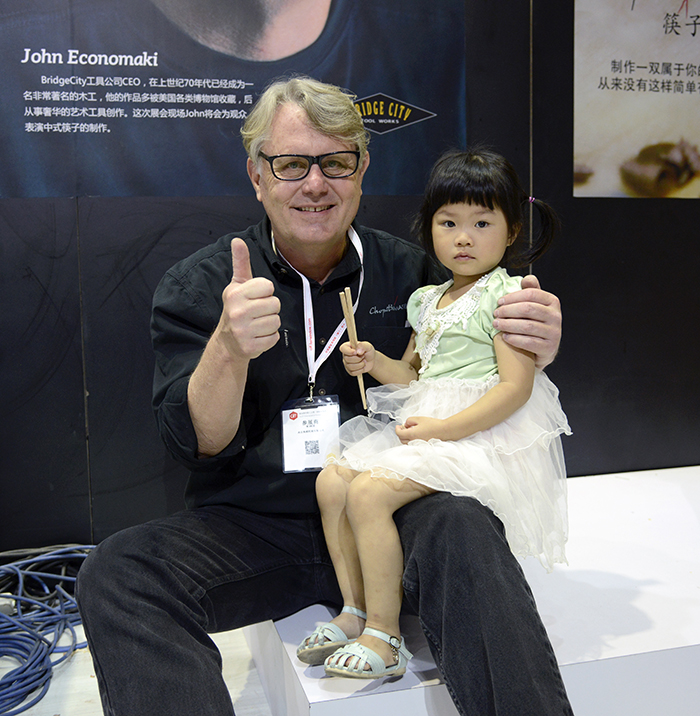 As mentioned, we held the very first "Chopstick Olympics" and it was a blast. Four finalists were timed with a running commentary by our MC. It was all in Chinese so I don't know what was so funny, but everybody had a great time. Here's the winner: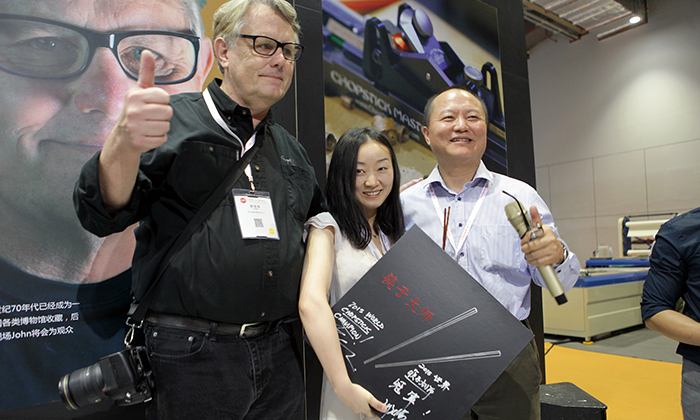 The whole week was crazy fun. After I returned, we shot this little how-to video so you can see exactly how the Chopstick Master works. We are building a video studio in our skunk lab but the backdrops are not done. I hope you enjoy the cinder blocks as much as I do…

When I landed back in Portland, I got a ride home from Portland's newest Uber driver who goes by "Little William".  I thought he was a bit young at 8 months, however I was impressed with his right turns…  no need for the steering wheel!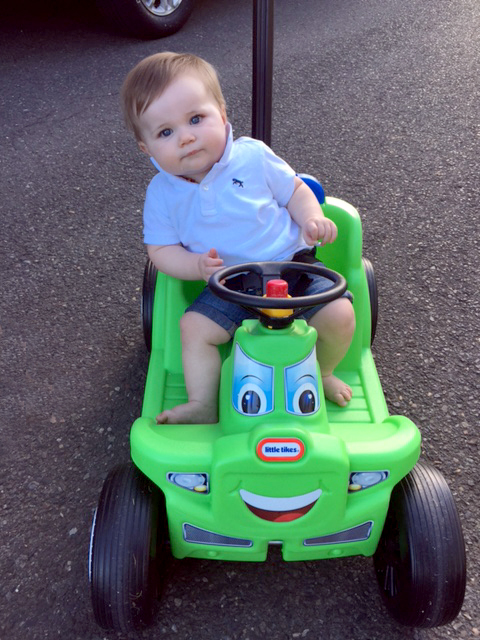 Thanks for reading this totally awesome and worthless blog!
-John