Drivel Starved Nation-
See this kid below?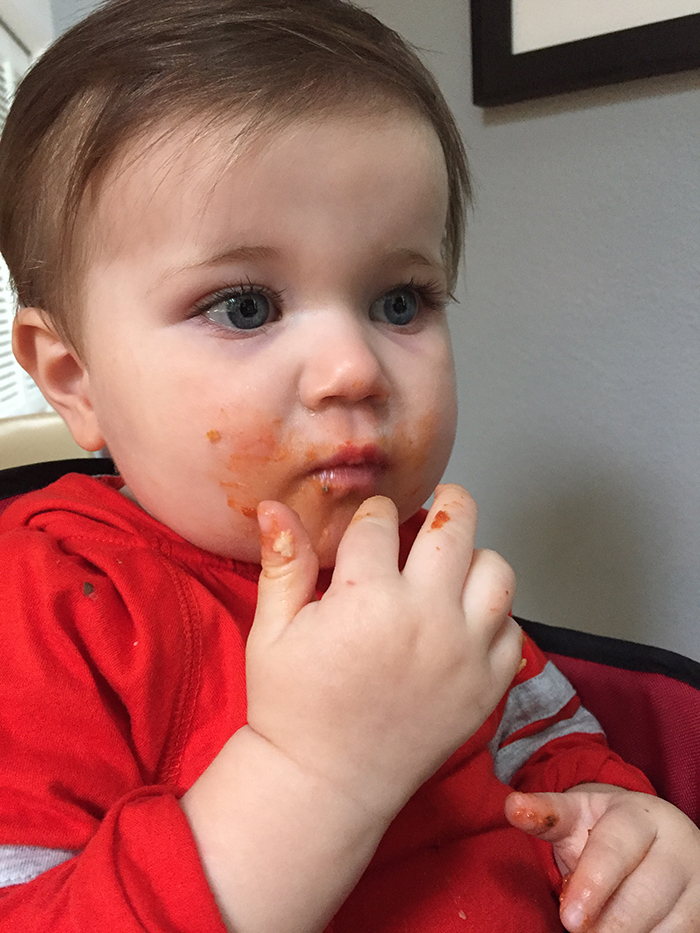 This is "Speedy" my Grandson. Last Sunday he came over for dinner with Grandpa (that would be me for those of you who are genealogy challenged) and very efficiently, and with much stealth, threw up all over me.  I immediately removed my shirt and tossed it into the washing machine. In my haste, I neglected to remove my iPhone from the pocket. I learned it can't swim. Speedy gets a pass, AT&T gets my money. (He already has Jorgensen™ woodworking paws for sure!)
This is a First Dept.
We just opened the pre-order window for the new Chopstick Master and the very first call was to inform us the price was wrong, it is too low. It isn't wrong, and it is too low. Enjoy.
My Gyro Air is in Transit to PDX!
I just received my shipping notice and this pic;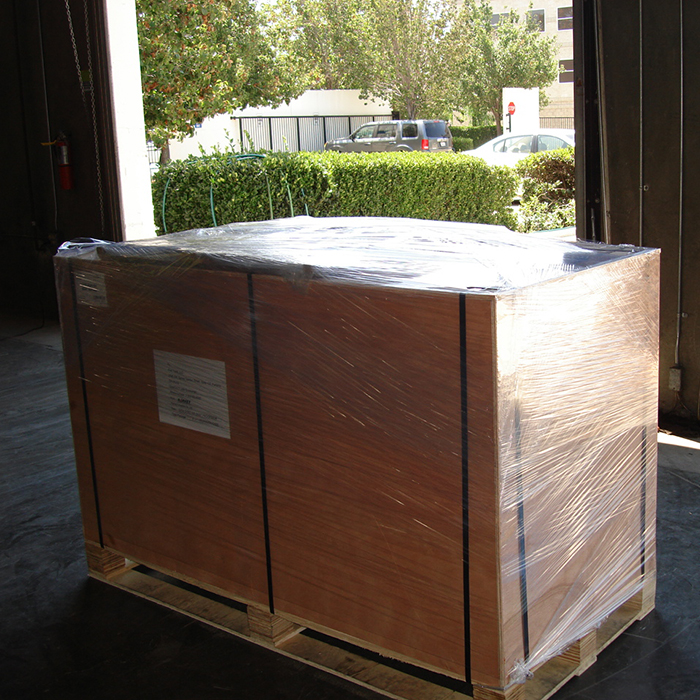 Unfortunately, I am taking next week off thru the 4th of July so my report on the Gyro Air will be delayed until I get back. FYI, the very first Gyro Air from our intro offer went to Marc Adams of THE Marc Adams School of Woodworking. Turns out it is going to be perfect for instructor demos where dust extraction is required and the students actually want to hear the instructor. Which reminds me of one of my design classes I taught at MASW years ago…
It was the first day and as I was writing my name on the black board, a voice from the student section rang out, "You are not going to teach us that modern shit are you?"
Really Rare BCTW Tool Headed for the Gavel!
For over 30 years we have been paying rent to store stuff for no really good reason. This prototype square I built in 1985 was part of this stuff. (I must have been taking drugs or something back then….).  Anyway, if you are in to really rare BCTW memorabilia, head over to eBay within the next 10 days. This is the only one of it's kind – probably a good thing.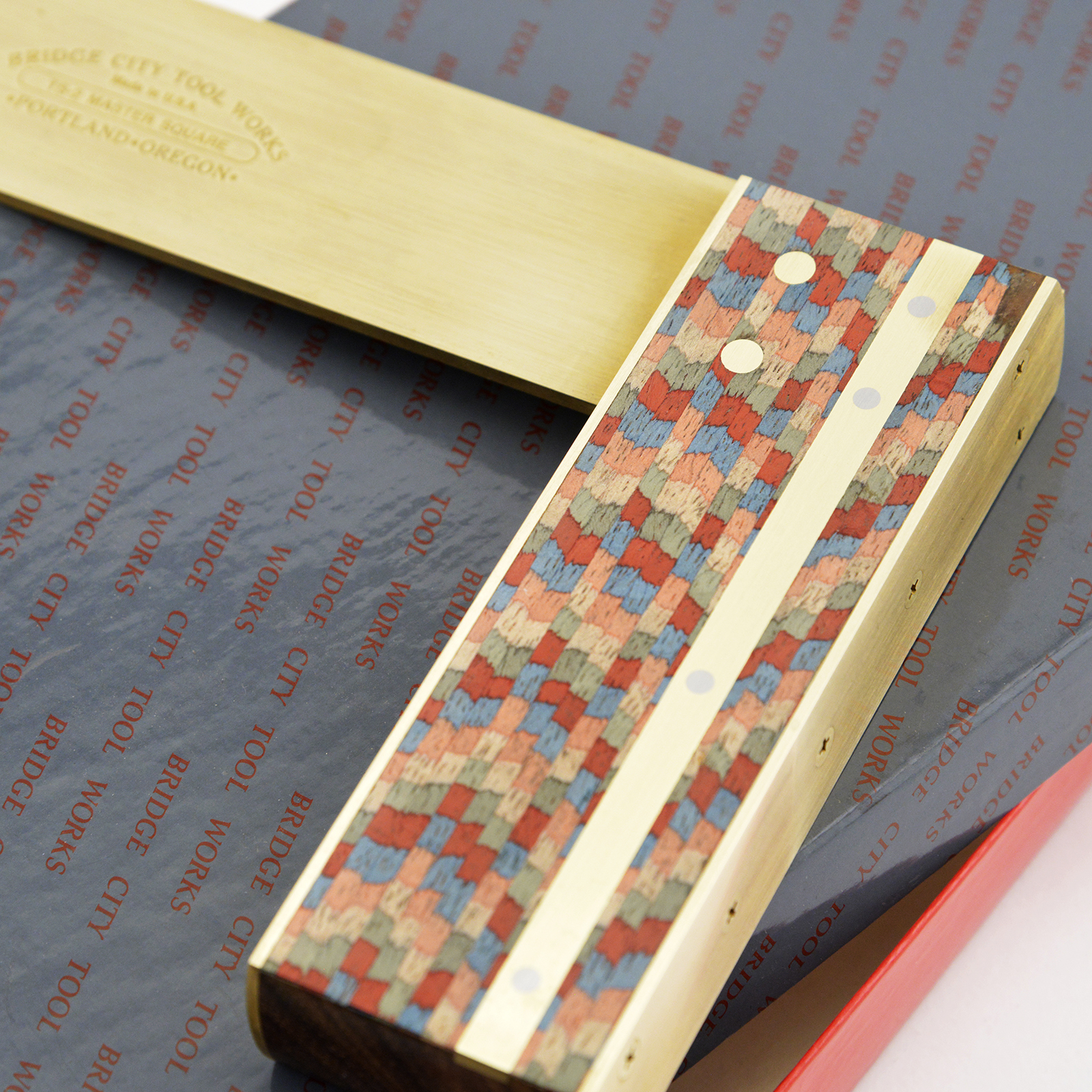 This is Why Bridge City Customers ROCK!
The phones are going crazy since we opened the pre-order for the CSMv2 pictured below;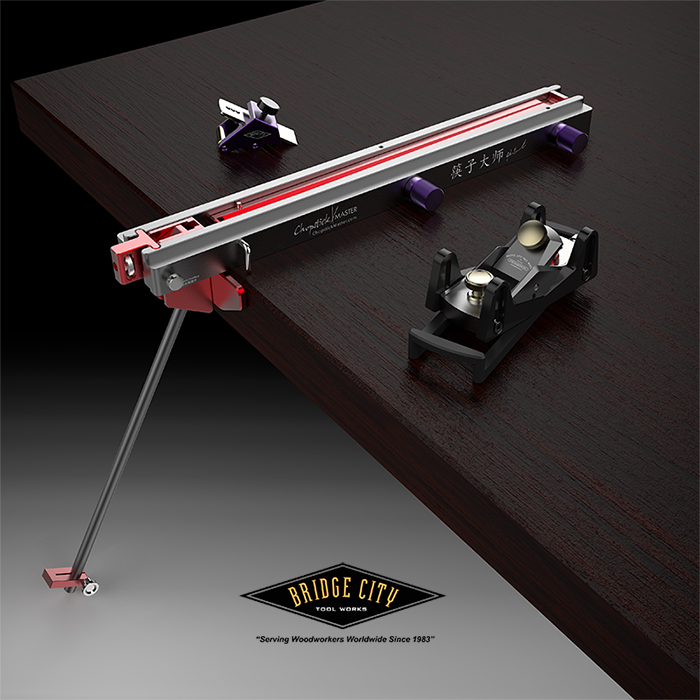 One caller asked if we could make an arm that would allow for planing non-tapered stock, as in inlay strips. Of course this is a genius idea that we should have addressed. The answer is YES. We will make an arm that allows various length inlay strips/sticks to be paralleled by hand within the length capacity of the tool at any thickness you desire. Furthermore, the CSMv2, as is, will allow you to create pyramidal plugs up to .375″ square, think Craftsman style furniture.
It is embarrassing we did not think of this. I feel like throwing-up on somebody.
-John