Drivel Starved Nation;
I am pleased to share that my Gyro Air™ arrived yesterday.  Before I share my progress, here are the latest tools headed for the auction block this week…
I probably should have kept this for myself, but I already have 3. That is how cool this tool is. AND, it is the most requested discontinued Commemorative Tool according to the all-knowing Consuelo!
You can follow it here.
This next tool is interesting on two fronts, it is one of about 20 TS-2 experiments I built in 1985 and only 6 survived. It is an Indian rosewood handle skinned with an interesting Italian veneer I liked at the time;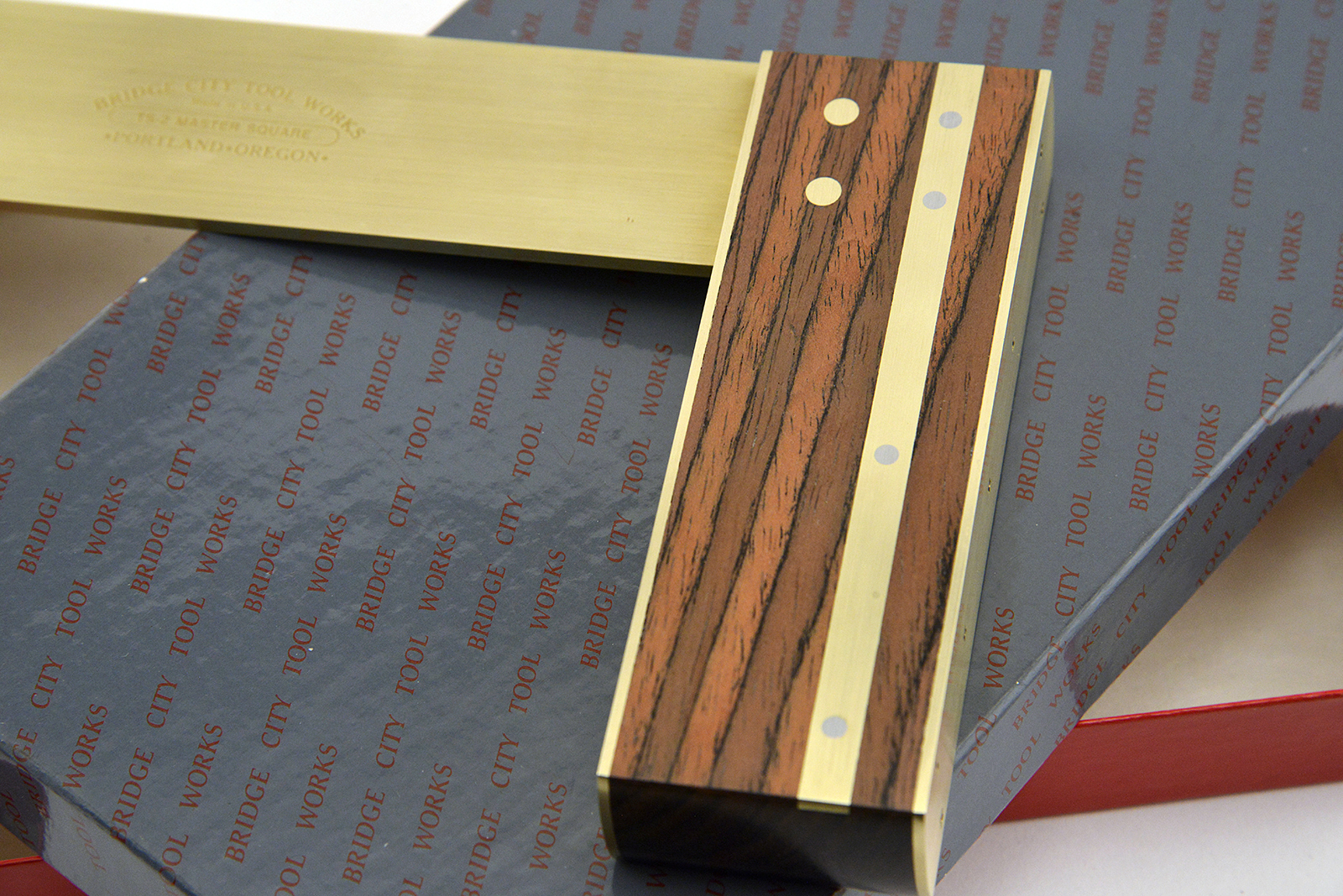 I also found about 10 brand new copies of our very first catalog buried in our warehouse, so I thought it would be fun to include a copy with this square. I haven't looked at one of these in a dozen years or so, but it brought back some amazing memories…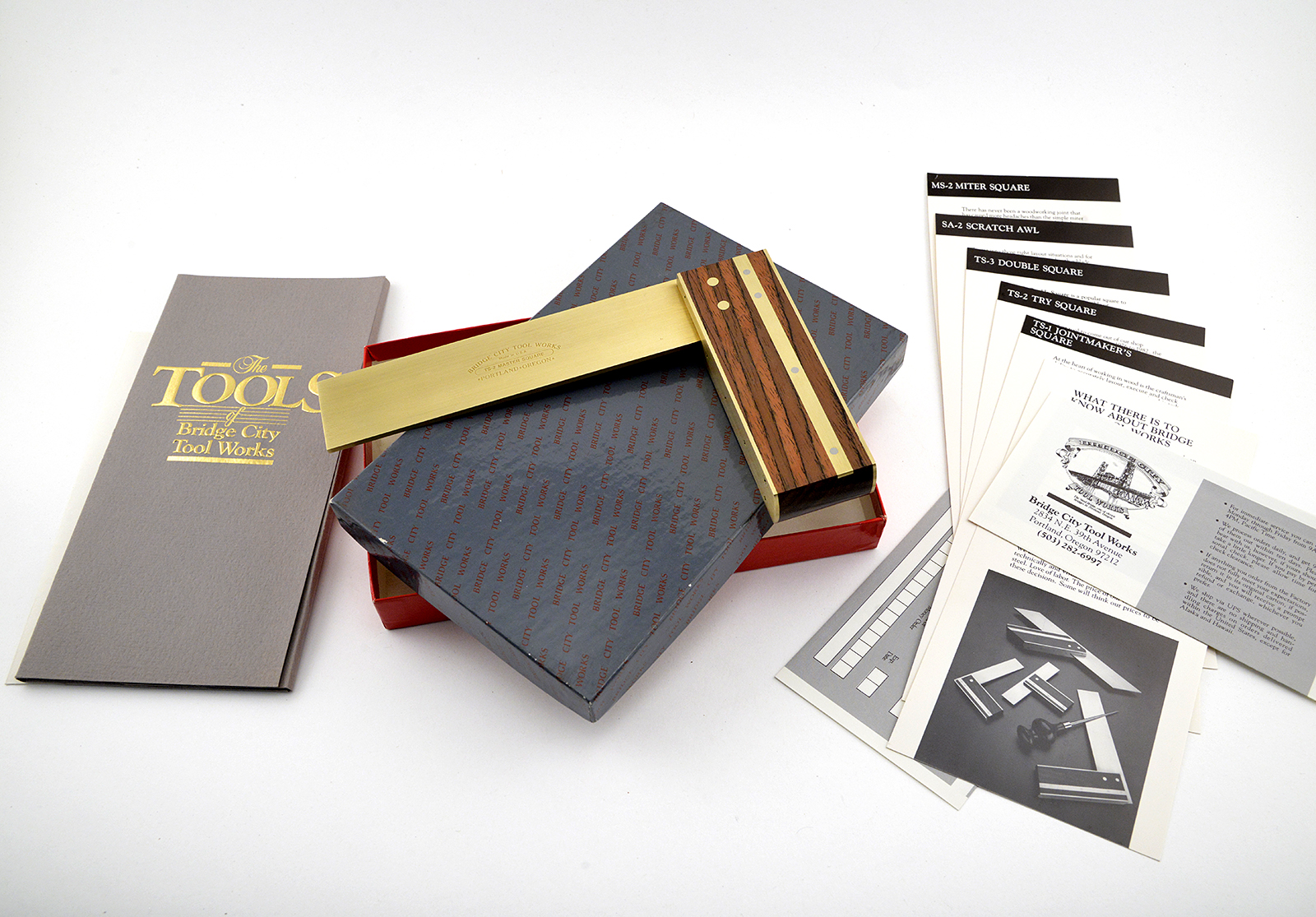 I remember how much these cost, they were about $3.00 each. The concept was deceptively stupid. As we introduced a new tool, we were going to mail an identical sized post card that could be inserted in the embossed folder. You could not invent a more expensive way to make a catalog.
I also distinctly recall sitting on the living room floor with my wife, folding the 2,500 jackets around a wooden block and then stuffing them with not one, but two order forms for the five items we were offering. Talk about optimism! Bridge City operated out of our house in NE Portland in the beginning, and the address on the order form is a powerful one for me, as both of my children were born while we lived in that house.  Anyway, we have seen that catalog sell for upwards of 100 bucks so this auction will be a fun one to watch.
Gyro Air™ Department
Here's my progress so far;
As you can see below, it was very well protected on it's journey from Nanjing, China to Bridge City via Los Angeles.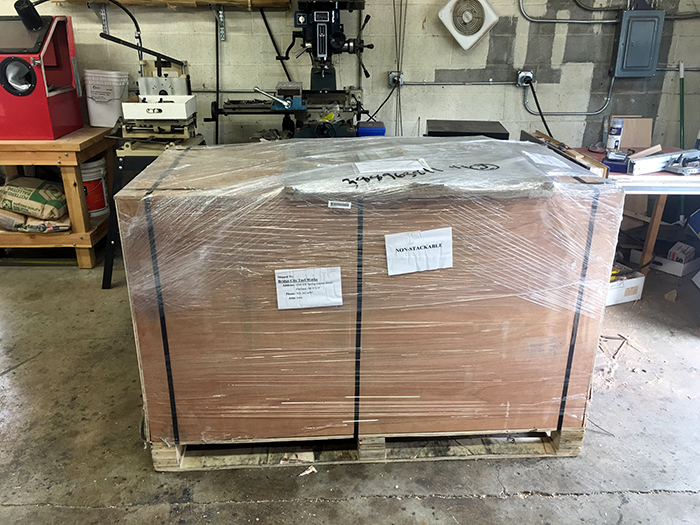 The unit was completed surrounded by 3/8″ plywood. Here you can see how well it was wrapped prior to crating (this is the back of the unit)…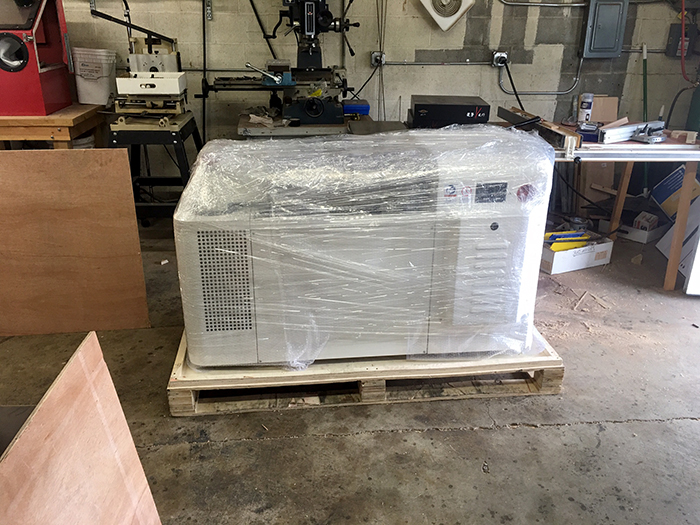 Here you can see it side by side with my soon to be departed leaky cyclone collector;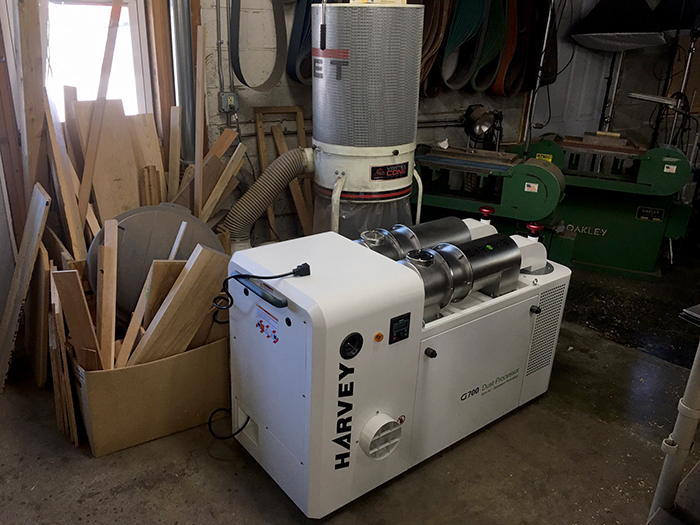 I will not be able to give blow-by-blow details (did I just write that?) until my NEMA L6-20P to NEMA 6-15/20R UNO Locking Plug 250-Volt Adapter arrives which converts this plug: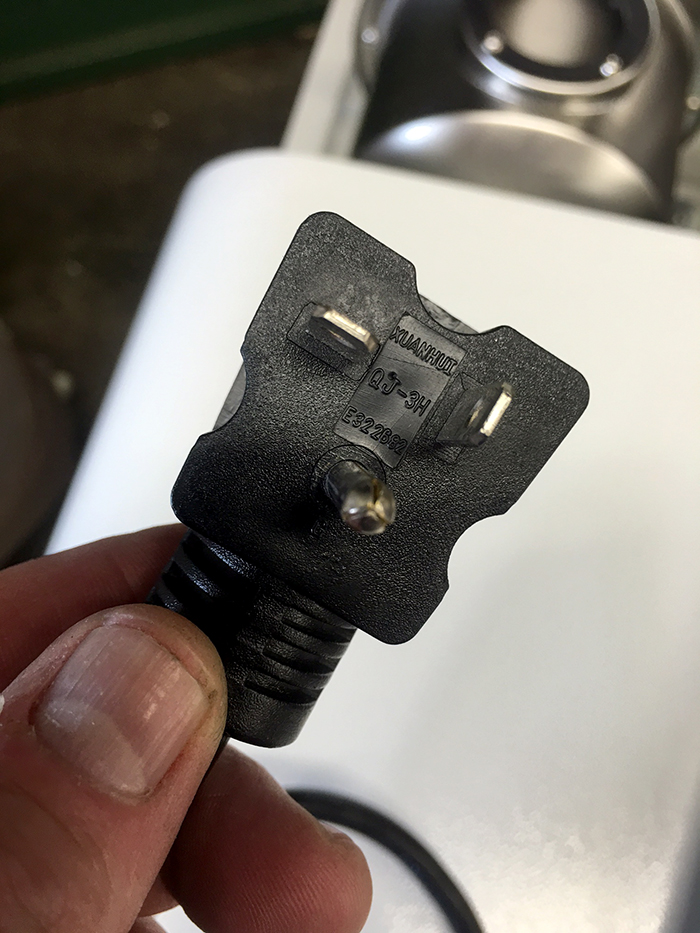 to the 240 volt receptacle installed in our shop.
Thanks for reading! More to follow-
-John