Drivel Starved Nation;
Someday I am really going to have to do a thorough search of all the stuff tucked away around here. Yesterday I found something that really gave me pause for thought…
Residing at the bottom of a box full of other boxes of old stuff, I found this;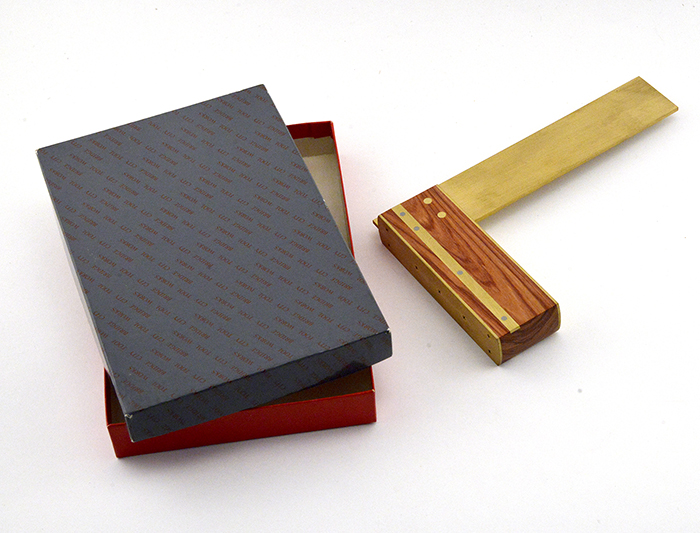 This is a non-logo TS-2 made from solid Brazilian Tulip wood. The non-logo is a key that I made this in 1983 when I thought branding tools was somehow evil. (I have never claimed to be a good businessman.). And I do remember making this square. I was experimenting with exotic woods left over from my furniture making days and I have always liked Tulip wood (Dalbergia decipularis). I don't think it is commercially available any longer and that is probably a good thing.
Finding this square makes for an interesting dilemma — should I keep it, or should I throw it up on eBay? Since I have been sitting on this for 33 years, and actually forgot I had it, makes me wonder why I should keep it. Then on the other hand, it is one rare tool. So chime in and I will tally your votes… which of course is completely different than making them count.
Speaking of votes, approximately 10 years ago I met Dave Jeske, founder of Blue Spruce Tool Works. If you recall, we met after a customer sent me a link to a particular nasty internet thread that was slamming your favorite tool company and your favorite Tool Potentate. Imagine that!
Dave was "elected" to meet with me to get to the bottom of our unbearable greed. We met for breakfast so he could "analyze" our price structure and report back to his friends who I fondly referred as the "Woodworking Taliban". (Not only am I not a good business man, but I am not politically correct either.)
His first words, "Why are your tools so expensive?" were followed about a minute later with the confession that he wanted to be a tool maker.
We have been friends ever since.
We meet two or three times a year to discuss the tool business, or lack thereof, and you can imagine my surprise when last week he shared with me an almost identical internet thread slamming his character, his prices, etc. etc. The truth of the matter is; this shit gets old.
On our third glass of wine, he shared with me some of his new stuff, and one in particular is damn cool and a great deal. Check out his new universal marking knife set;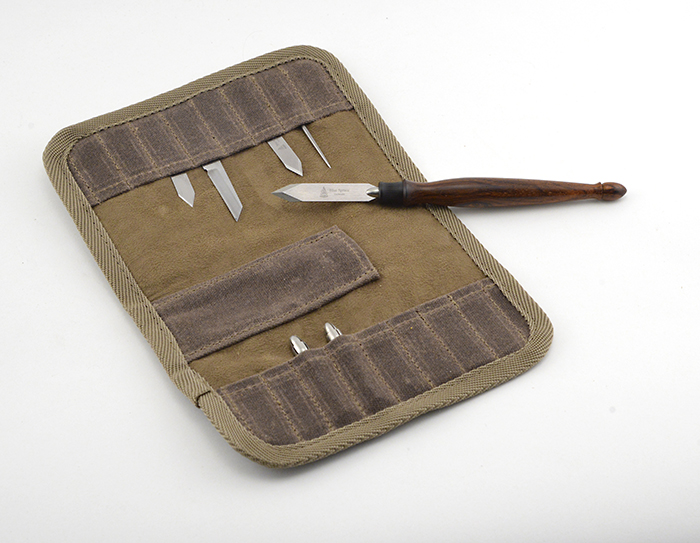 He has the same make to order model as we do, and this kit is specially priced at $220 through August 10th. You can learn more about it here. Dave promised me that if he sells 100 of these to BCTW customers, the next time we meet, he will buy — and that will be a first!
NOW for Something Completely Different.  Sorta…
"When is Commemorative Tool #19 going to be announced?"
Hey! Thanks for asking!
Real soon.
-John