Drivel Starved Nation;
Today I offer you some drivel with some "fresh off the bone" meat — we have a new tool!
Please meet the BP-18v2 Bevel Protractor, it's really swell Wally! And different too.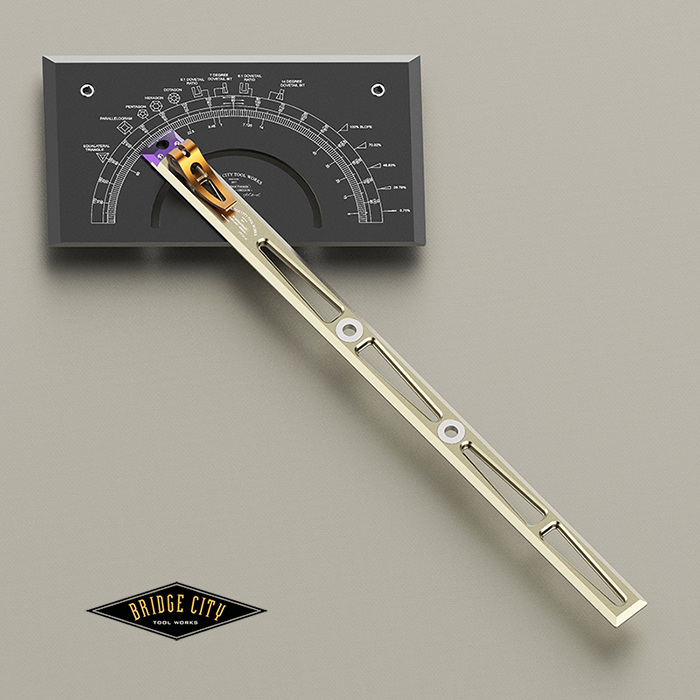 Before I share all the cool things you can do with this tool I have a trivia question for you.
When was the last time we made the BP-18 Bevel Protractor?
Give up?
1992.
This anodized aluminum bevel protractor features an adjustable vernier (adjustable for us during calibration, not for you to mess up) that will allow you to read to 0.1 degrees. In the pic below, the arm is set to what angle?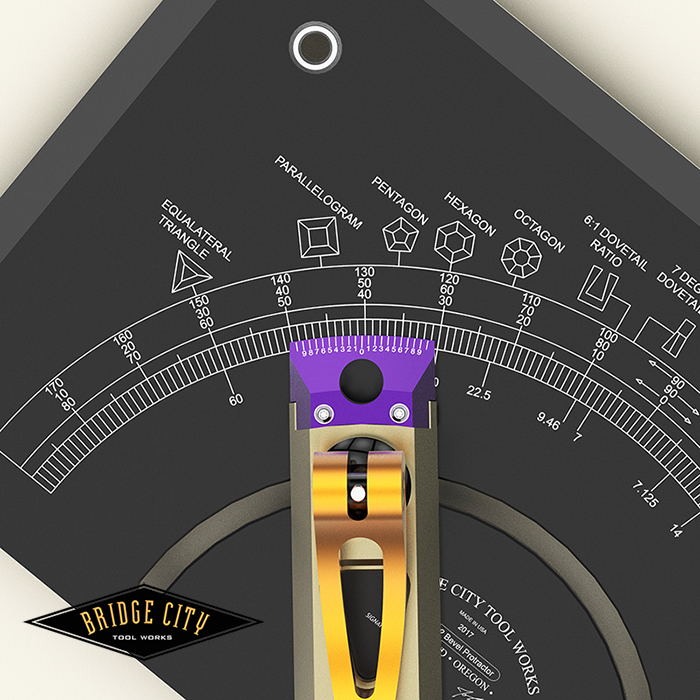 Answer: 40.4 degrees.
By now, you are likely wondering what the function is of the two silver holes in the arm… correct?
They are rare earth ring magnets press fit into the arm. And they allow you to do this;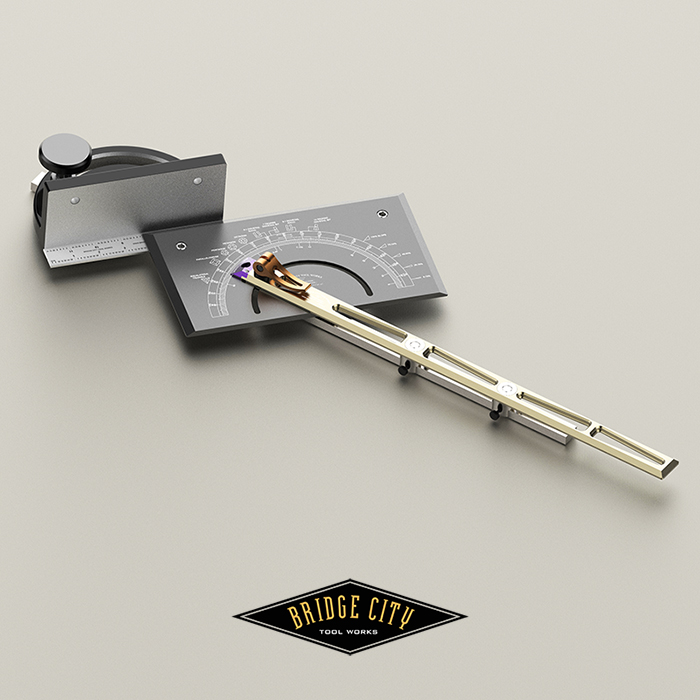 Yes, you can now directly set your miter gage (3/4″ bar width, we can make custom clamps for other widths) to the BP-18v2. See the two stainless steel grommets in the BP-18v2 face plate? Those function as hanging holes should you so choose, but they also protrude out the back side and act as bumpers AND as a reference stop for the ruler you see which is held in place with three rare earth magnets. This allows you to engage the entire length of your miter gage with the reference angle of the BP-18v2 Bevel Protractor. (The rule we used in this image came out of our combination square. You can use any steel rule in your shop to accomplish this task.)
The arm lock is stronger than that damned Costco packaging and it is elderly/kid friendly. How cool is that?
The BP-18v2 will open for pre-order early next week. And for those of you who have been pestering me about the Angle Master Pro v2, (last run was in 2011 which means the next run is 2021 -2022) it too will go back into production. Here is the introductory video rehash;


Lastly, here is my favorite Joe Felzman image of the Angle Master Pro;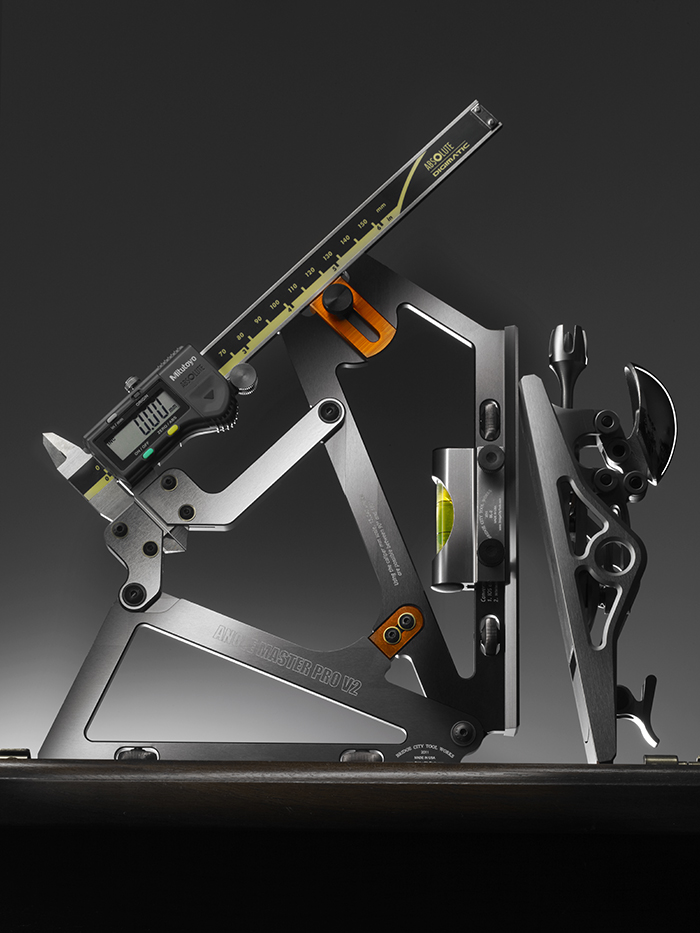 Why spend your hard earned money on a precision protractor or an ultra precision tool in the case of the Angle Master Prov2?
Because knowing is so much more fun than guessing.
-Your Favorite Tool Potentate