Drivel Starved Nation;
We are pleased to add the HP-14 Scraper Plane to our plane family. Full details will be announced next week, but I wanted to share this image – this is a cool tool!  Pictured below is the version with champagne anodized aluminum sides. We will also release for pre-order an all stainless steel version. Both have stainless steel soles.
I did not have a scraper plane in the early days of my furniture making career but added one later. What a mistake. This tool, at times, is the only tool that will deal with crazy grain. It also is a must have tool for veneer work. When used properly, a scraper plane will NEVER tear out wicked grain. You can also use it to smooth out a finish. I will give you the full details next week in this Totally Awesome and Worthless Blog!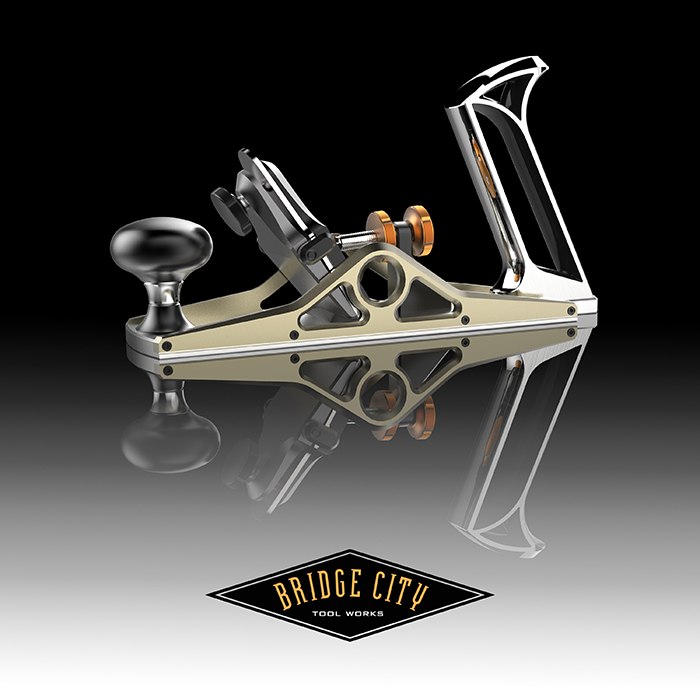 We tried to get this announced prior to Father's Day but I was not happy with it until this week.
That said, happy Father's Day to the Drivel Starved Nation Dads and we hope your family decides the only thing you really need besides their joyous love and companionship is well…
… a new scraper plane!
-John