Drivel Starved Nation-
Your favorite Tool Potentate just returned from three weeks in China. I spent a week in Guangzhou, 3 days in Shanghai, a week in Nanjing, and 3 days in Beijing.
While in Shanghai I met up with the Bridge City China field trip participants. And while in Beijing we had the privilege of a private dinner with the American ambassador of China and his wife in their private residence followed by a private tour the next day of the American embassy, the largest American embassy in the world. In short, this experience was more than any of us expected and will take multiple posts to share all that we explored.
TRIVIA #1: "Jing" means capital. "Bei" means north. "Nan" means south. Nanjing is the old capital of China and Beijing is the current capital.

Before I dive into the details I am reporting that what is happening in China (over the past 20 years) is the largest renaissance in human history. The scale, the speed, and the importance of what is happening in China cannot be ignored. It is almost beyond imagination. It is also beyond my intelligence grade to judge, comment, disagree or approve of what is happening in China, this post is to simply share what I observed from my limited perspective. That means no politics in this safe space I call my Totally Awesome and Worthless Blog.
The Canton Fair is held in Guangzhou every October over a three week period and is the largest trade show on the planet. If you have ever been to a woodworking show in America, the attendance ranges from 1,000 to 5,000 and around 25,000 for the two big shows that alternate between Atlanta and Las Vegas. The week I was there the attendance was around 500,000. That is insane.
We were showing the Chopstick Master and other assorted Bridge City Tools but honestly, my jet lag was so bad I had a hard time staying awake. I did find it fascinating that several attendees asked me about Pencil Precision which is crazy because we just released it for pre-order two days before I left for the exhibition. The speed of the digital world still amazes this old guy.
Our Chinese host and I arrived in Shanghai on Friday and that evening Bridge City hosted a get acquainted dinner for our field trip participants. We had several cancellations at the last minute so the group totaled 10 or so for the duration. The dinner was fun and I enjoyed watching Americans push the limits of their palette with the various Chinese dishes that have been perfected over their 5,000 years of cooking. My limits were pushed too — check out these menu items…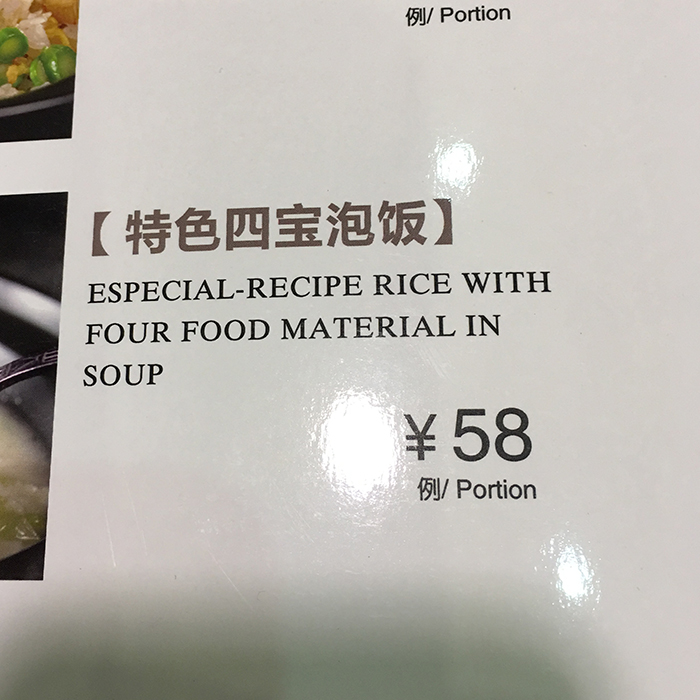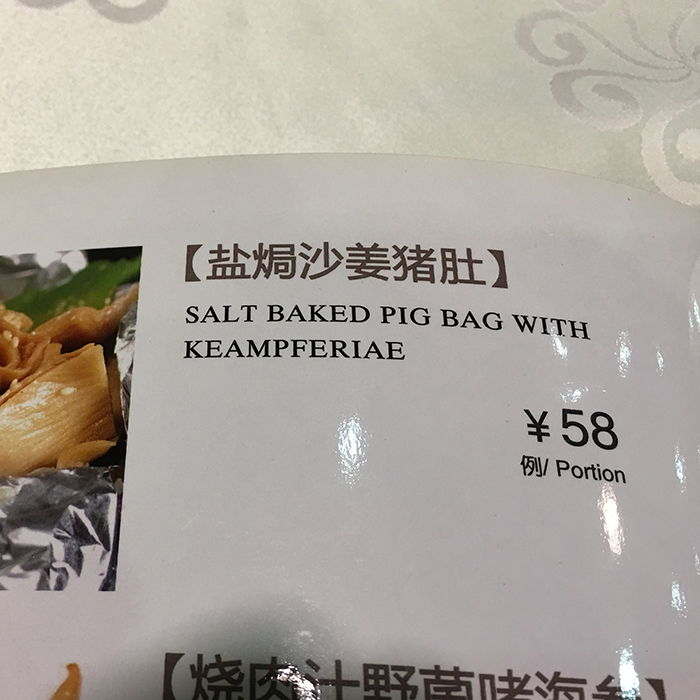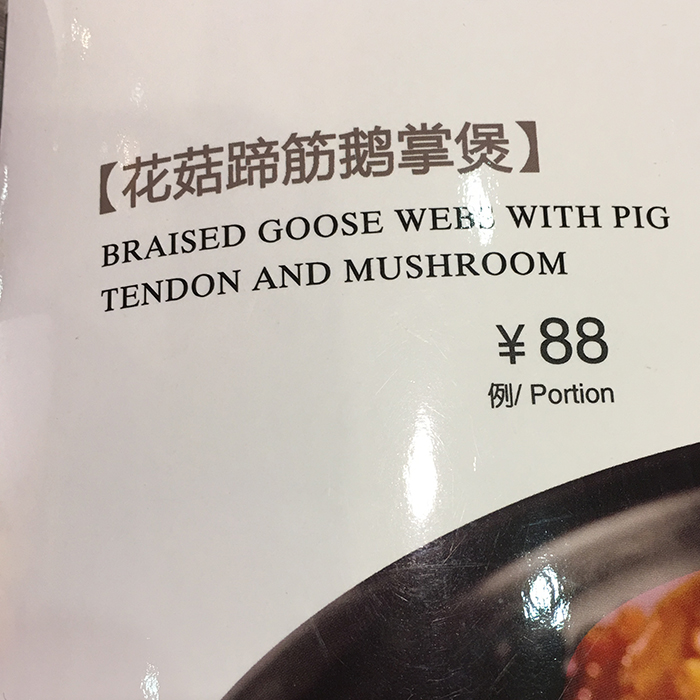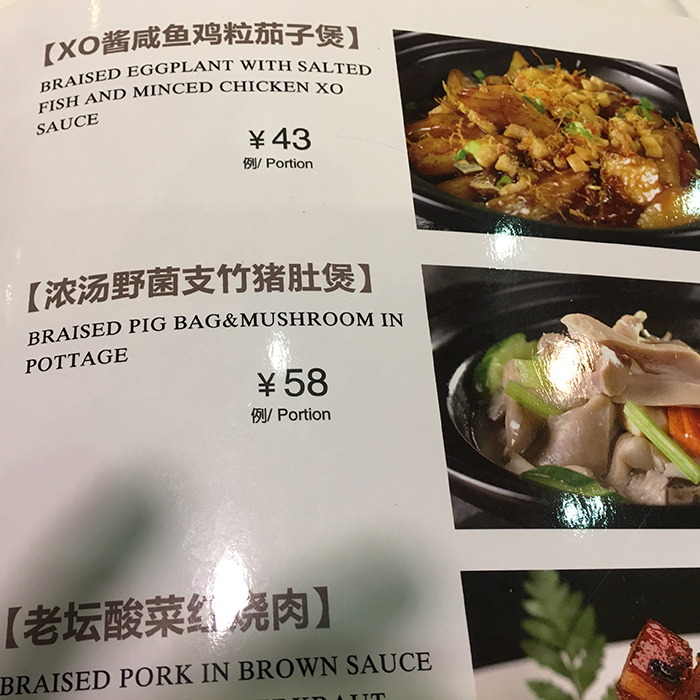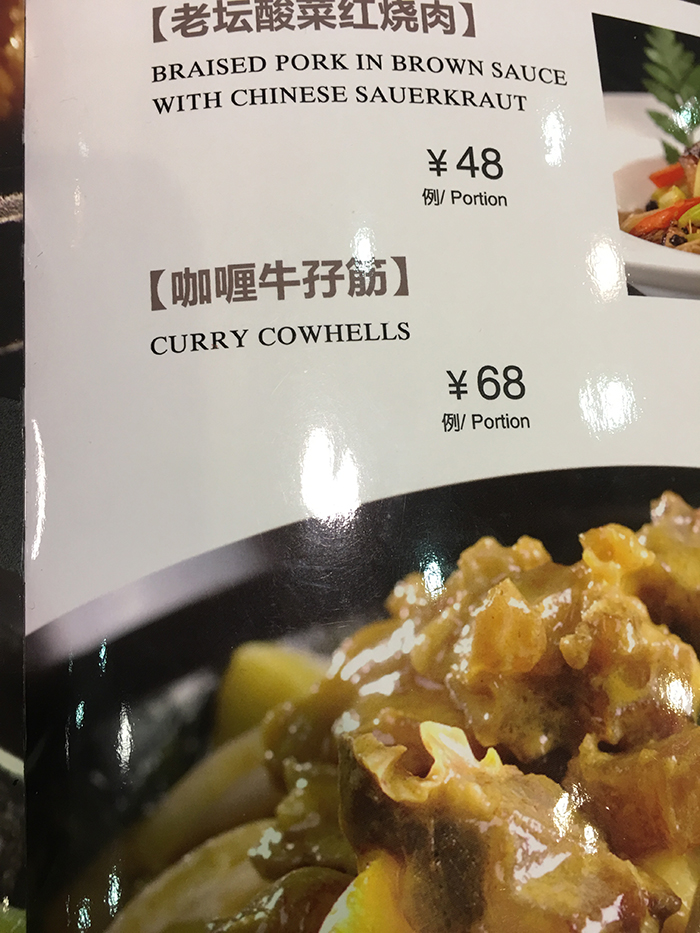 I asked our Chinese host if there was anything the Chinese would not eat. His response;
"People".
The next report will be the sights and sounds of Shanghai.
Now, go get a snack.
-John