Drivel Starved Nation;
After our kick-off dinner, we all took a nice walk along the Bund which was a block or two from our hotel. Here is how it looks to my cell phone at night;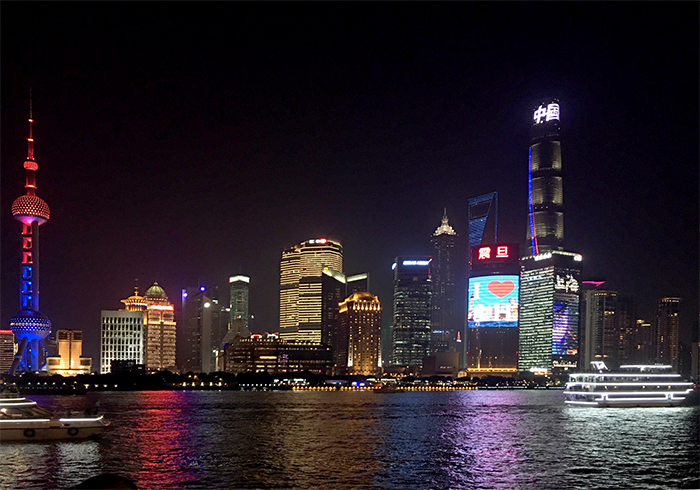 After this spectacular view, we retired for the evening. Well not all of us… but that is another story.
Early Saturday morning we were picked up in a 15 passenger van and our first stop was the Oriental Pearl Tower. Until 2007 it was the tallest structure in China at 468 m (1,535 feet) high. It is memorable for the glass floor on the observation deck. Here are the shoes I wore that day;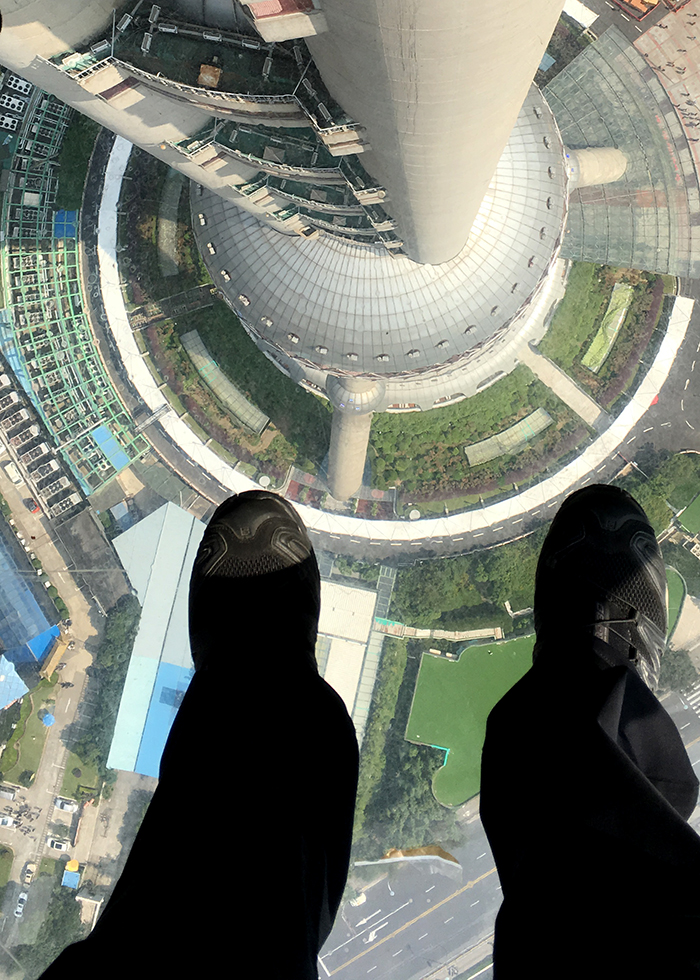 What a fun people watching place! Yes, it is a bit unnerving to walk out onto a glass floor that high in the air, but for some people, it is outright terrifying. I was terrified at first, but then remembered there is nothing more terrifying than running Bridge City Tool Works…
TRIVIA: As of 2017, China is home to 5 of the top 10 towers in the world. #2, #5, #7, #8, & #10. You can look them up, I have jet lag.
After circumnavigating the glass floor a couple of times, we headed off to an old part of Shanghai where the streets were narrow and filled with the most awful smell imaginable, and it emanated from a food booth! It's called 1,000 year old tofu and apparently it is delicious. NO ONE in our group tried this which is the strangest source of pride I suppose. Here's a pic from a similar booth in Guangzhou;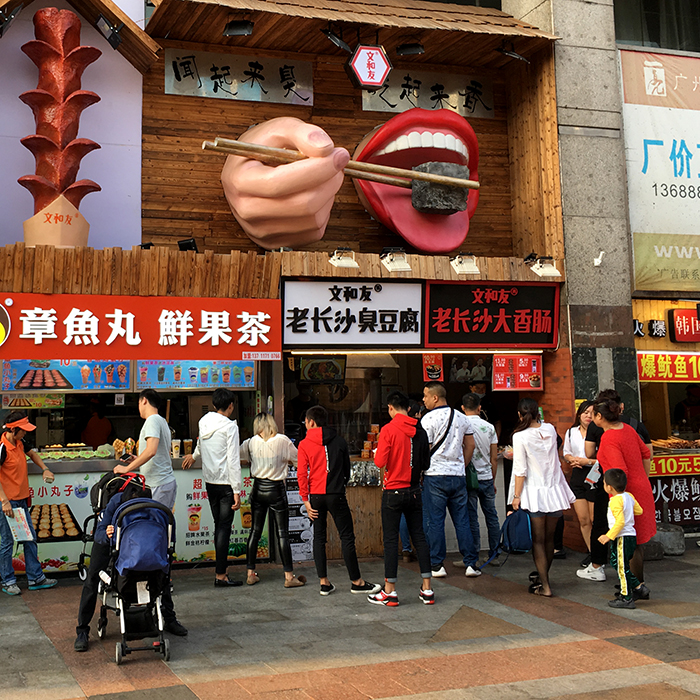 The motto for this stuff is, "Smells like hell (understatement of humankind), tastes great!"
We then were chauffeured over to a part of Shanghai that reminded me of upper Manhattan. It was a walking tour with stops at a couple of famous residences that now serve as museums. I, of course, went around and checked out the woodworking. Wow, Chinese woodworkers are really good at making miter joints. We then had a great meal that was sponsored by our host company, Harvey Industries.
According to 2017 data, Shanghai is the most populous city in the world with approximately 35 million people. That DSN members is within a million or so of the entire population of Canada. It's also within a couple million of the entire population of California. It's also one of the safest places I have ever been. These people do not seem to have the anger gene found in western societies, which I find fascinating. People are happy, healthy and know how to enjoy themselves, and they are way more family centric than what I have observed in America. Again, these are simply my observations.
THIS IS JUST PLAIN STUPID DEPT.
Lastly, I forgot to share in my previous post the dumbest product I have EVER seen. I spotted this at the Canton Fair in Guangzhou;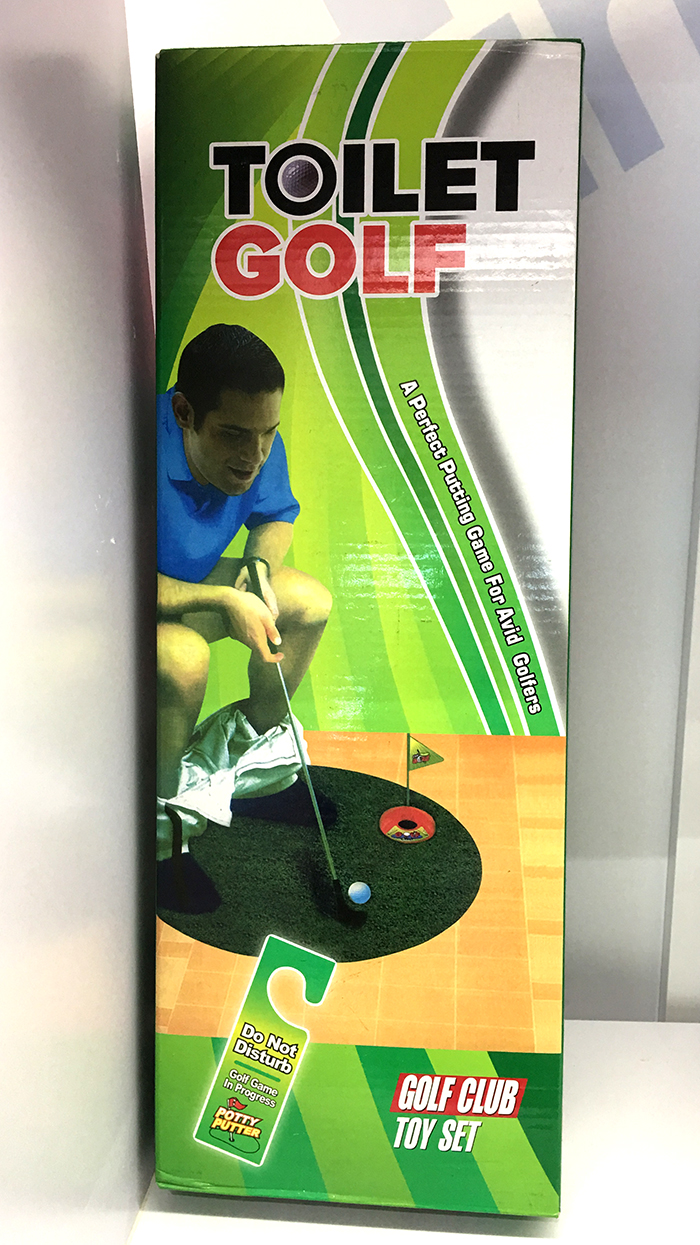 I asked the guy "Who buys this?" His response, "Only Americans".
This left me totally depressed for an hour or so. Incredible. And embarrassing.
Just think, somebody got paid to come up with "The Potty Putter". I also wondered how much the male model was paid for that image. And why male… ? So many questions!
Next report features our bullet train ride to Nanjing.
-John