Drivel Starved Nation!
After moving all the crap from the office into the shop, I've been swimming in garbage important stuff. It's tough to navigate. Here is an update regarding our pre-order commitments;
1) KM-2 Kerfmakers have all shipped.
2) Scratch Awls pre-orders have all shipped.
3) The HP-10 Cove/Core Kits have all shipped.
4) The HP-6 mixed bag of pre-orders have all shipped.
5) The countersinks are still at the CNC grinders but I have reason to believe they will be done either this week or next.
6) All parts for the Universal Tools are done with milling, the bodies (the last part to be milled) are now at anodizing.
7) The HP-14 Scraper Planes are now being assembled. It will be a stretch to get any out this week, but they should all ship next week. The reason this week is iffy is due to the fact that the front totes are at anodizing. Here are some work-in-progress pics;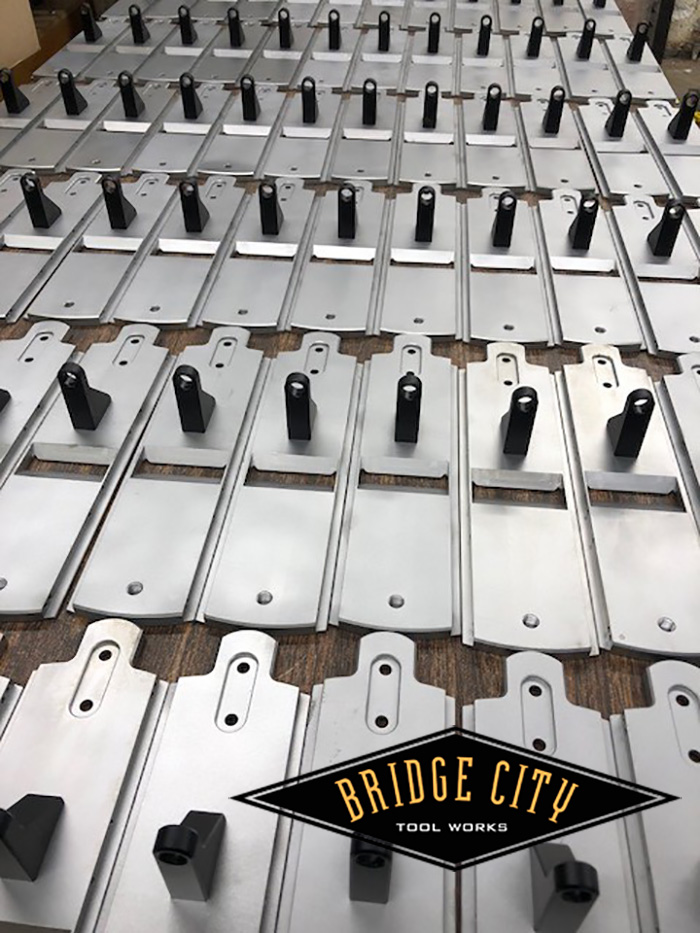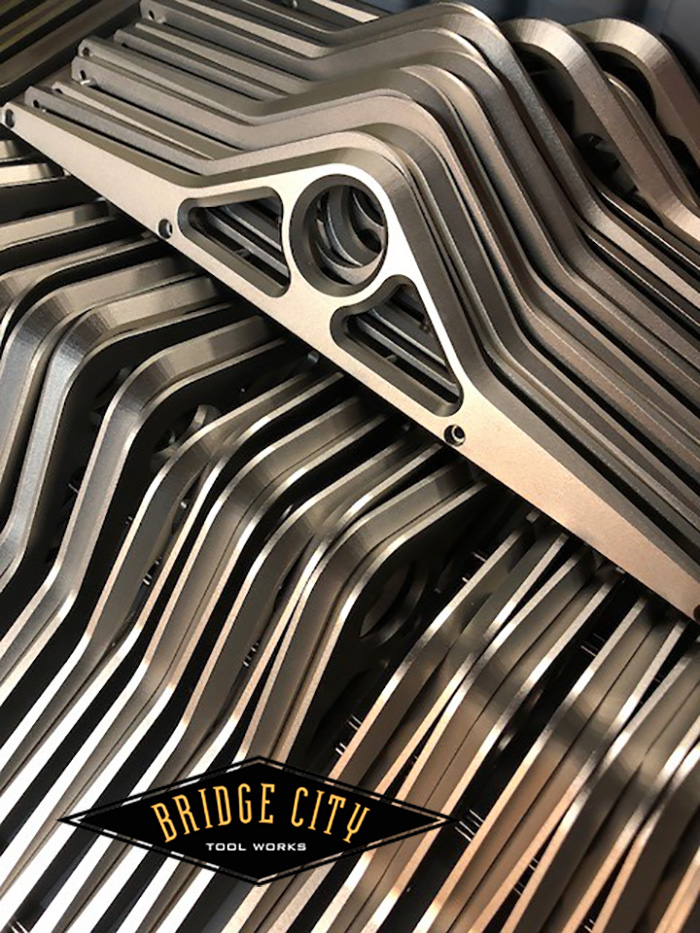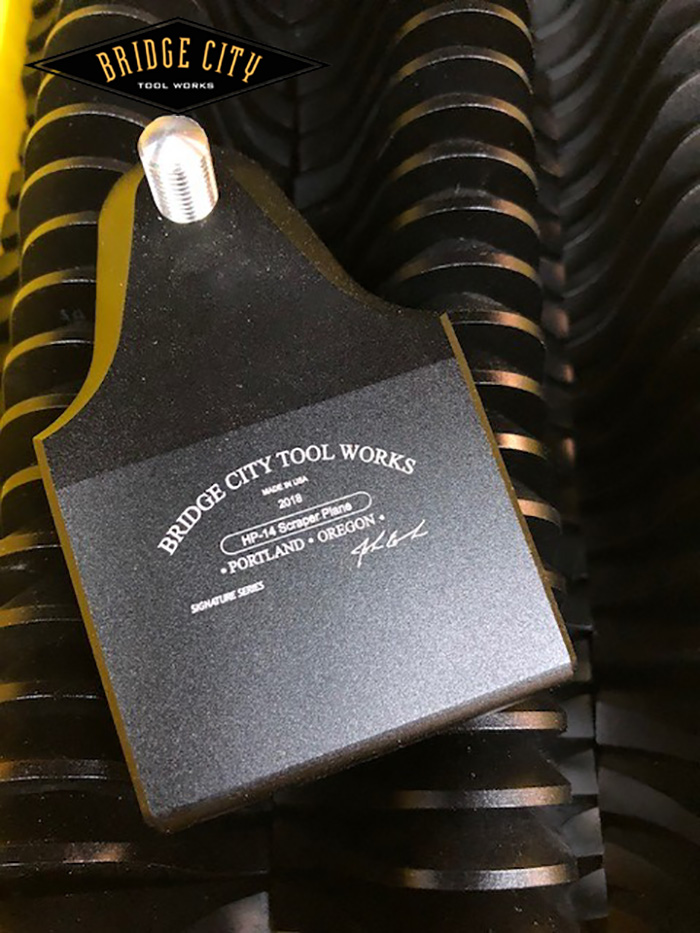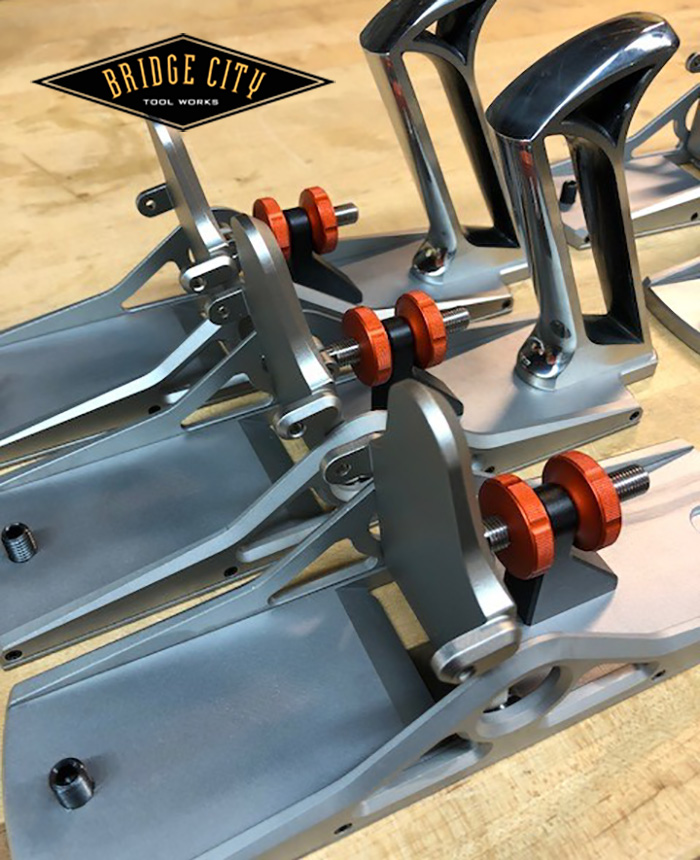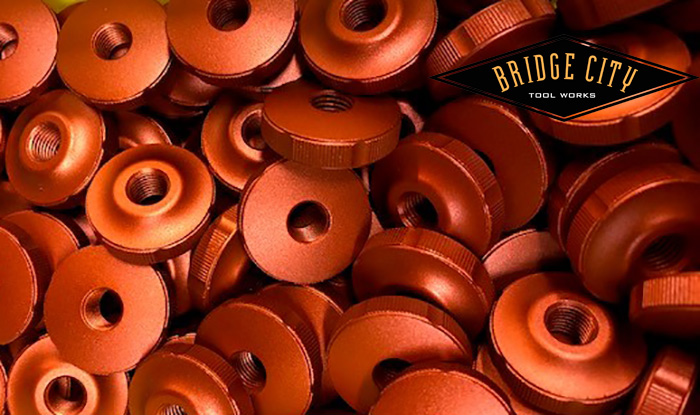 7) As mentioned several times earlier, Pencil Precision is scheduled for 4th quarter 2018.

I can't remember ever working this hard. This likely says more about my memory than my work ethic… For the first time since 1978, I am working without employees on a daily basis, it is strange for sure, but also enjoyable–since I know it is temporary until all of the pre-order obligations are fulfilled.
Thank you to all who contributed to Zane Powel's family emergency, your efforts were/are greatly appreciated.
Regarding the Grand Opening of the new Bridge City Tool Works in Montclair, CA on Oct. 20th I am confirming that Consuelo, and her clan will be there! There is an impressive list of Drivel Starved Nation attending so it should be so much fun.
In the rush to close the Portland office a couple of weeks ago, we have since learned of a couple of orders that were shipped to the wrong address. I should take the blame for this, but in this case I am blaming the help–specifically Henry–and so would you;

Looks to me like he was late for his bathroom break…
Lastly, if anything changes regarding the schedule, you will learn it here first!
-John