Drivel Starved Nation;
On a personal note, Mia Jo Economaki arrived in this world yesterday. She was born in Mexico City where my ex-pat son is working. This is grandchild #3 and the first girl. I am a lucky grandpa! Both Mom and baby are doing terrific.
Last week, Rutager West arrived in Portland to help pack up all of the Bridge City Tool Works legacy parts and paraphernalia. This pic shows two of the three pallets of stuff headed to Minnesota;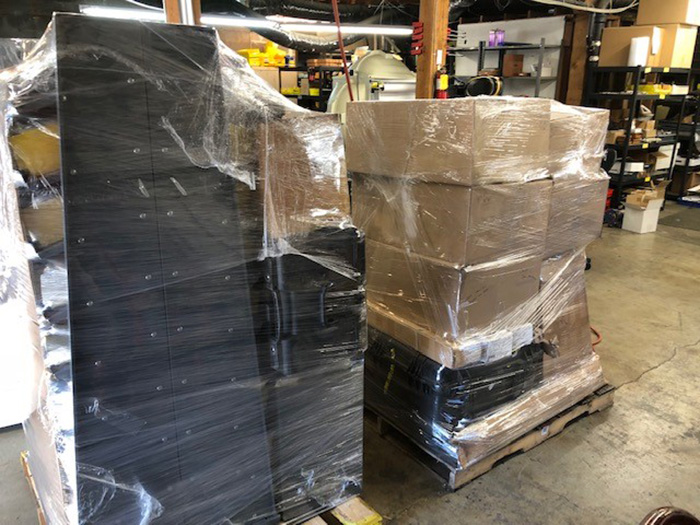 Rutager is setting up a new company to service legacy Bridge City Tools. He should be up and running around the first of November or so. While he was here, I put him to work attaching rear totes to the HP-14 Scraper Plane bodies;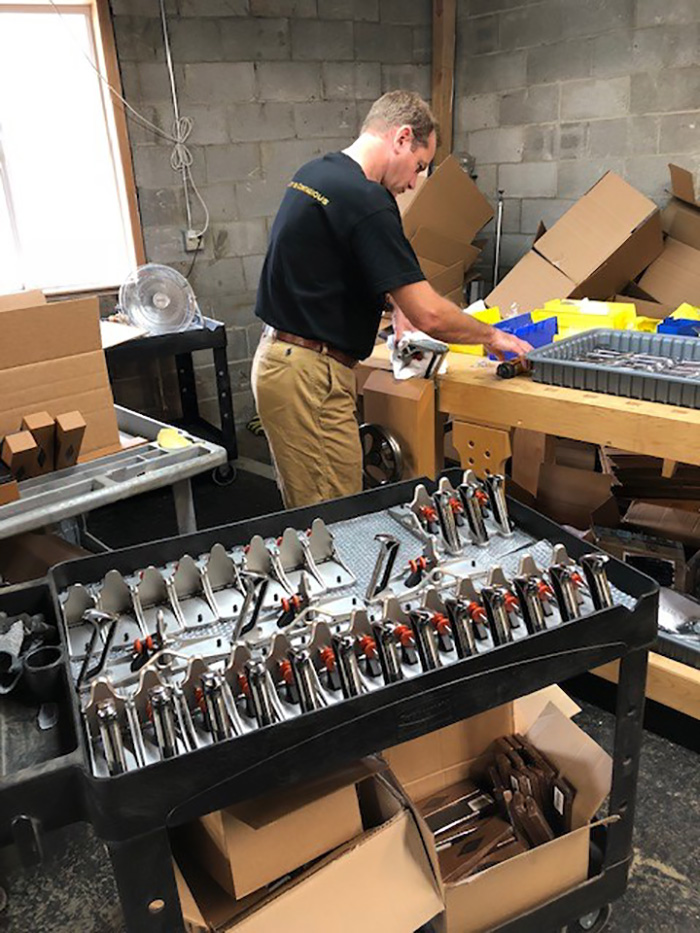 The HP-14 Scraper Planes begin shipping tomorrow and will take 3-5 days to get them all out the door. They came out fantastic me thinks…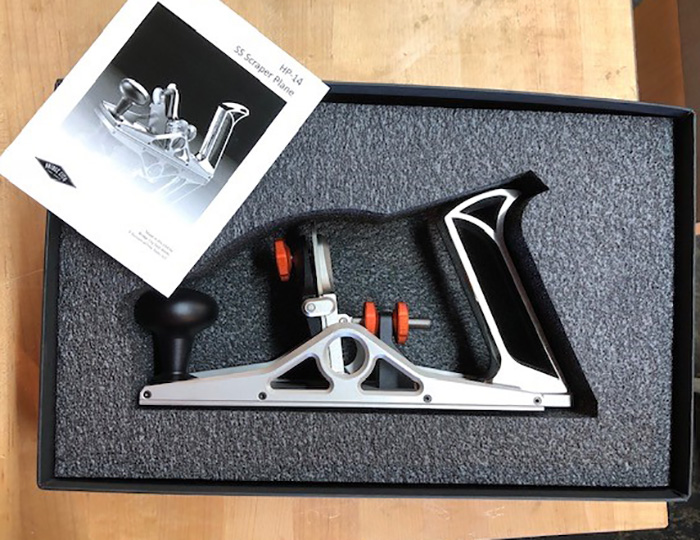 Last Friday I took Rutager out for dinner and desert. The ice cream shop certainly has some interesting flavors;

I thought for sure he would want the bone marrow and cherries but I was wrong.
Anyway, here is the latest info on my pre-order obligations;
1) KM-2 Kerfmakers have all shipped.
2) Scratch Awls pre-orders have all shipped.
3) The HP-10 Cove/Core Kits have all shipped.
4) The HP-6 mixed bag of pre-orders have all shipped. There are a couple of exceptions, we ran out of some of the kits and Consuelo will process refunds later this week and early next week. This shortage involve about eight people. I don't know how this happened, but the HP-6 is in the plans for new products from the new Bridge City, I just don't know when. I apologize to those who this impacted.
5) As mentioned above the HP-14 Scraper Planes begin shipping on 9/19.

6) The countersinks are still at the CNC grinders but I have reason to believe they will be done either this week or next. I am still waiting from the supplier for updated information.
7) All parts for the Universal Tools are done with milling, the bodies (the last part to be milled) are now at anodizing. I should have everything in house next week for assembly and then off to laser.
8) As mentioned several times earlier, Pencil Precision is scheduled for 4th quarter 2018.

Lastly, if anything changes regarding the schedule, you will learn it here first!
-John