Drivel Starved Nation;
It was an exciting time to be a furniture designer/maker back in the 1970's. I can still remember the excitement of my first commission —it's such an honor when others want your work in their home. I was so lucky.
But this luck came with a caveat. All of the people who were ordering furniture from me had money. Lots of money.
I immaturely mentioned to my Dad that I only exist because of rich people. In his typical blunt way, he accused me of "reverse snob-ism." A lecture followed.
The simple truth is art exists because of patrons. Without patrons, the art world would barely exist, if at all. Classical music would likely not exist. Architecture would be dramatically different. And the list goes on. The lecture closed by reminding me that if I didn't like something, I could do something about it.
So I did.
I shared with my wife that I wanted to take 10% of my income and use those funds to buy the work of other artists. The first piece we purchased was a bowl by Bob Stocksdale for $300. It was a lot of money for us—in today's dollars that is almost $1300.
Most of my early purchases were wood pieces because I understood the medium. Thru lean years and good years, we continued to support those I believe are the pillars of creativity.  The majority of the art we buy is from juried art festivals. I love these because you get to meet the incredible array of makers, and without fail I come home feeling energized to make.
The Bellevue Arts Festival is an annual event on the last weekend in July. Lots of really cool artists, but nothing really too exciting in wood this year (I am really picky). I did however see some incredible marquetry in this piece called "Songs of Nature" by Hudson River Inlay. These are all life size, and the dragonfly is incredible;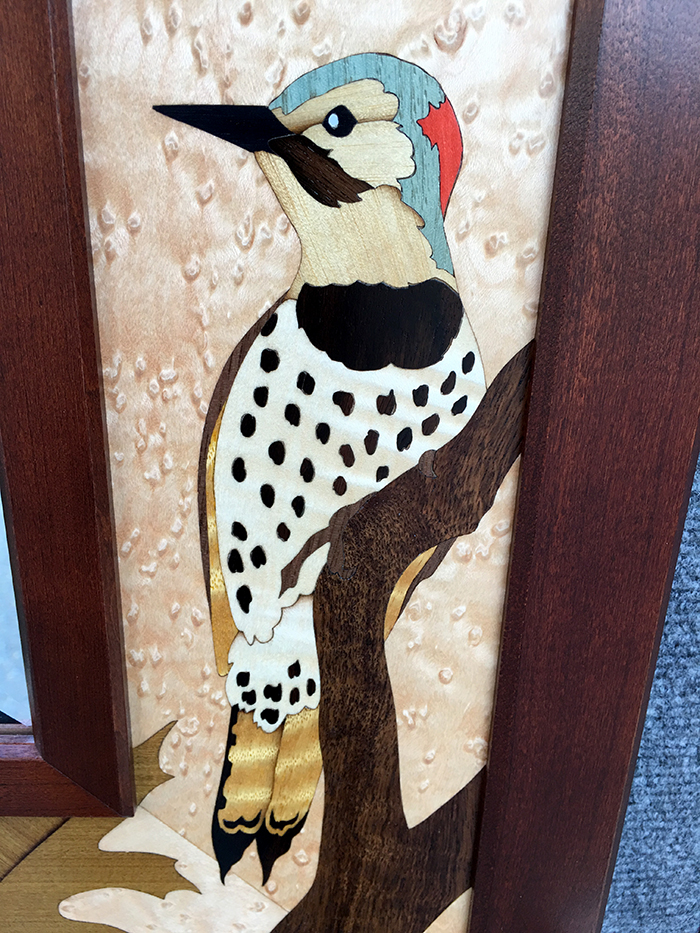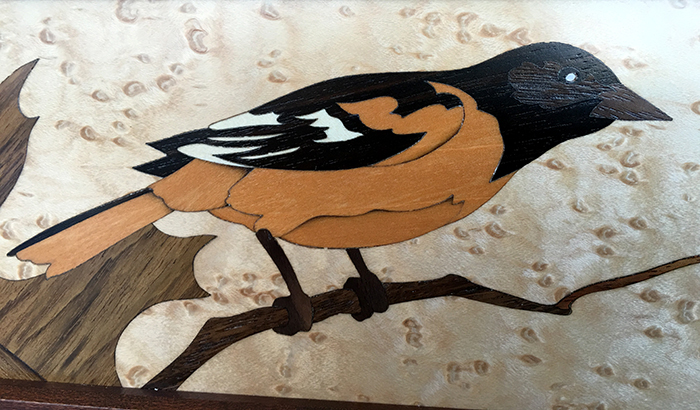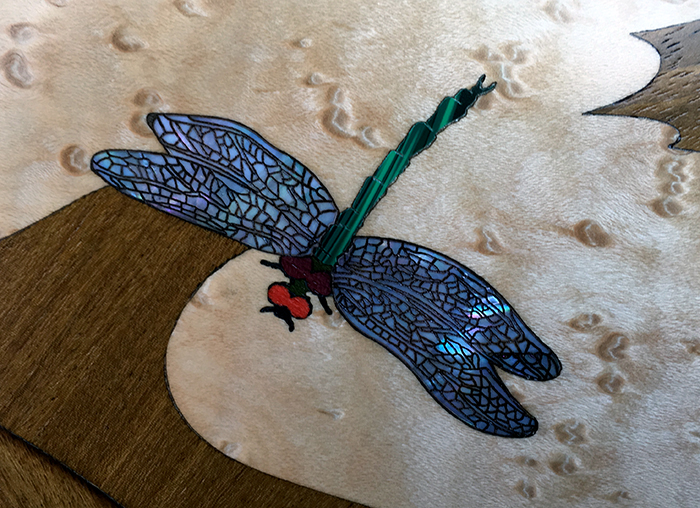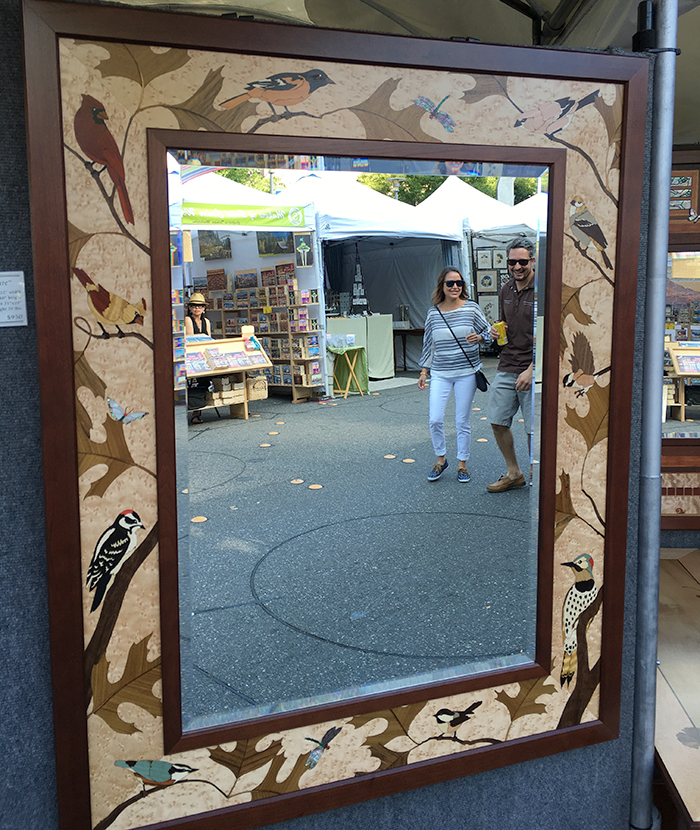 And then I saw a photograph that stopped me cold. I was speechless as I stared at this image, and knew the story had to be remarkable. Over the next two hours, I came back to see it three or four more times.
On my last visit, I met  Lisa Kristine, the photographer. I asked her to explain this captivating image.
The little boy's name is Kofi. He was enslaved in Ghana at very young age. A human rights group had just arranged for his freedom and this picture was taken after a quick bath in a fountain. Moments later he was to be reunited with his mother.
It is hard for me to talk about this without choking on my words.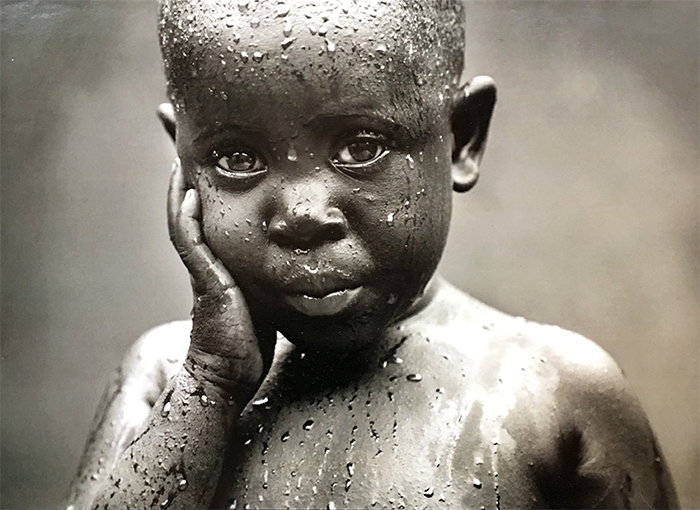 Meeting Lisa Kristine was the highlight of this trip—she has dedicated her life to humanitarian photography and her list of achievements are awe inspiring. You can watch her TED talk here.
This incredible image arrived this week and I now walk by it every time I come upstairs from the bedroom. I never want to forget the gratefulness I feel to have patrons like you. Furthermore, I am also going to completely re-evaluate how BCTW can help with the little bit of money we are able to donate each year.
-John
PS: Lisa reports that Kofi is doing really well and possess a keen sense of humor!